Raise a Glass to the World's Cutest Cocktail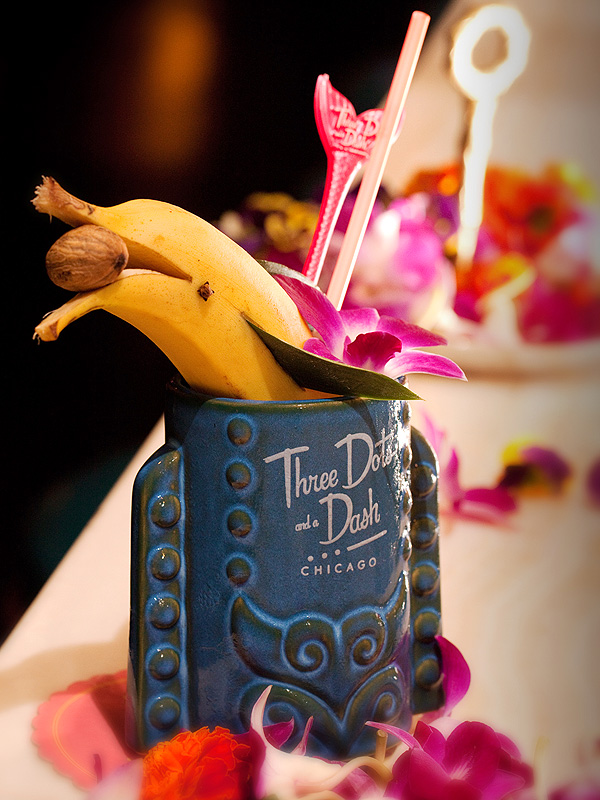 Jeff Schear
Move aside, paper umbrellas, because we found a better way to top our favorite fruity drinks. Yup, that's a banana.
At Chicago's Three Dots and a Dash tiki bar, mixologist Paul McGee places a hand-carved banana "dolphin" on top of every Bunny's Banana Daiquiri, which he blends with three types of rum, coconut liqueur and, you guessed it, fresh banana. Trust us, it's as delicious as it sounds—and looks!

All you need to recreate the fruity Flipper at home, says McGee, is 1 bright yellow banana, 2 cloves, 3 pineapple leaves (or any fruit leaves you have around) and 1 whole nutmeg. To make it:
1. Cut the bottom third off a bright yellow banana, leaving the stem intact.
2. To create the mouth, lay the banana flat on a cutting board. Using a sharp knife, slice into the stem and continue about 2 inches into the flesh.
3. Make two slits on the sides of the banana, and one on the top. Insert the trimmed pineapple leaves as fins.
4. Insert a whole clove at each corner of the mouth for eyes.
5. Prop the mouth open with a whole nutmeg (or cherry), and place it on top or over the lip of a sturdy glass.
—Marissa Conrad