Candy Cocktails Hit Hollywood—Make One Tonight!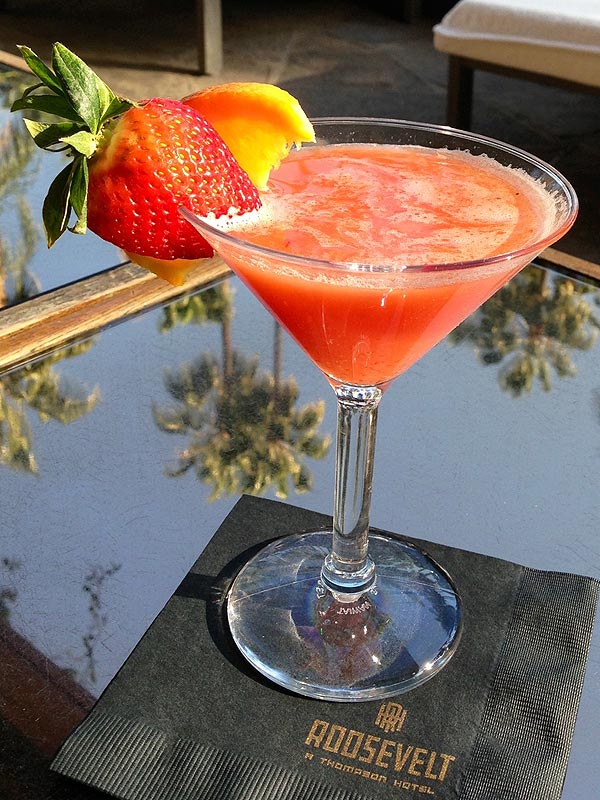 Courtesy Hollywood Roosevelt
Go to the Tropicana Bar at L.A.'s Hollywood Roosevelt Hotel and you may bump into Jay-Z, Jessica Simpson or one of the zillion other celebs who have hit up the chic poolside spot. But now there's an even better reason to belly up to the bar: cocktails made with candy!

On Monday, the Tropicana is playing the classic 1971 Willy Wonka & The Chocolate Factory (sorry, Johnny Depp!) on a projection screen by the pool. The party has inspired a menu of dessert-themed drinks, including a Jolly Rancher cocktail that teams the hard candy with tequila. This may be better than the day we discovered the rummy bear.
We got the Tropicana to spill the recipe, and it's a keeper—bright, sweet and just a little tart from the cranberry juice. Mix the ingredients, and then comes the fun part: dropping in a few Jolly Ranchers, which will dissolve to change the taste of your drink. Cherry? Apple? Strawberry? There are major decisions to be made here, people. Did you know there's a whole line of smoothie flavors?
We're already envisioning the candy buffet at our next cocktail party, but the recipe is also easy enough to shake up at home when you're craving something sweet. Bonus points if you pop in your copy of Willy Wonka.
Jolly Rancher Cocktail
Makes 1
2 oz. tequila
1 oz. fresh lemon juice
½ oz. agave nectar
1 oz. cranberry juice
½ oz. melon liqueur
Jolly Rancher hard candies
1. Combine all ingredients in a shaker with ice and shake well. Strain into a martini glass.
2. Drop 2-3 Jolly Ranchers into the glass before serving. Garnish with fresh fruit, if desired.
—Marissa Conrad