Shake Up the Cocktail the Emmy Stars Will Be Sipping!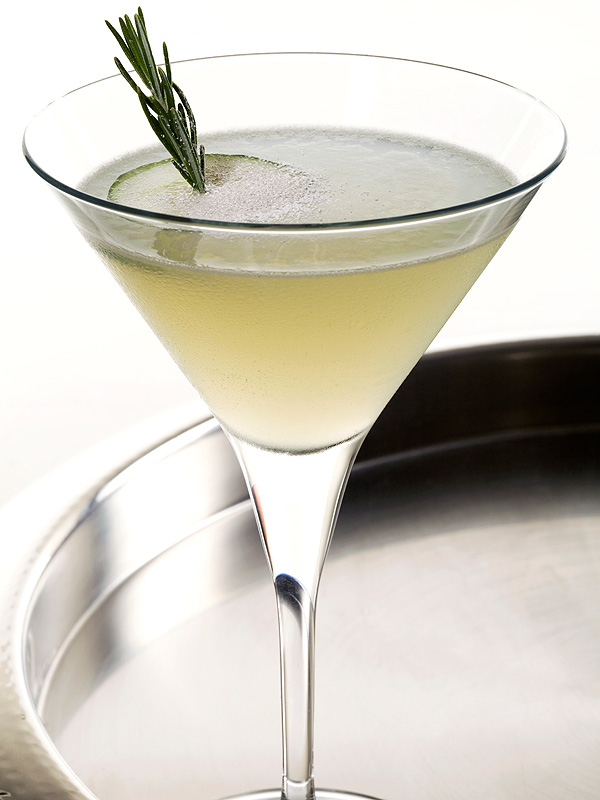 Official Emmy Awards Cocktail
Everyone may be talking about what the celebs will be wearing to the Primetime Emmy Awards, but we're more interested in what they'll be eating and drinking!

The theme for this year's Governor's Ball after-party is "enchanted forest"—and the menu is quite enchanting, indeed.
For dinner, nominees like Tina Fey, Bryan Cranston and Claire Danes will dine on salad with basil-scented mozzarella, marinated sun-ripened tomatoes and baby beets, red wine-braised short rib with potato-pear gratin and asparagus, and devil's food cake with roasted cherries and mascarpone cream for dessert.
And at the bar? They'll be shaking up the official Emmy cocktail, made with fresh lime and cucumber juices and spiked with Grey Goose Le Citron and elderflower liqueur. As if that wasn't fancy enough, each drink will receive a final sprinkling of edible silver flakes.
It's the kind of cocktail that tastes great whether you're standing three feet away from Jon Hamm or watching him on TV from the comfort of your couch. We'll let you choose!
Official Emmy Cocktail
1⅕ oz. lemon-flavored vodka
1 oz. elderflower liqueur
1 medium cucumber, peeled and chopped (plus garnish, optional)
½ oz. fresh lime juice
1 rosemary sprig for garnish, optional
1. Place the cucumber chunks into a food processor and puree, about 2 minutes. Pour the puree into a strainer placed over a bowl and, using a spatula, press the pulp to extract the cucumber juice.
2. Add the vodka, elderflower liqueur, lime juice and 1½ oz. of cucumber juice to a cocktail shaker filled with ice. Shake vigorously and strain into a chilled martini glass. Garnish with a cucumber slice and a sprig of rosemary.
 The 65th Primetime annual Emmys will air live Sunday, Sept. 22, at 8 p.m. ET (5 p.m. PT) on CBS.  
—Mariah Haas