Rock On: Music Can Help You Work Out Better, Longer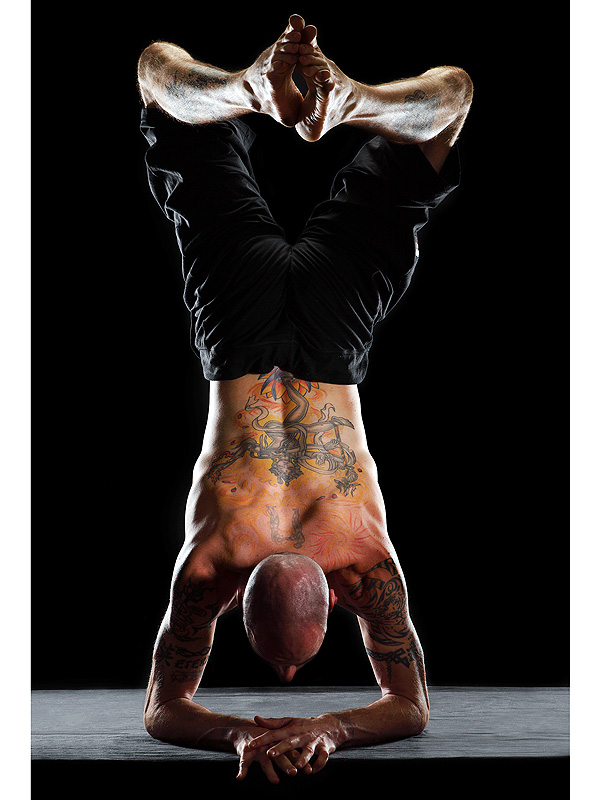 Kfir Ziv
If our iPod dies during a workout, so do we. There's no doubt music is doing something to help us eke out one more mile, pose or rep.

There's a world of science behind the way a certain beat, lyric or melody can affect your heart rate, pain threshold and concentration when you're sweating it out, says yoga instructor/DJ (yes, both!) Derek Beres. After spinning for the past 13 years, Beres and colleague Philip Steir just launched Flow Play, a music-centric yoga class being unrolled at Equinox locations throughout the country.
During a session, Beres matches tunes to poses, mixing in songs and artists you may be surprised to hear in a yoga class (say, Jane's Addiction). "A class is a journey," he says. "You start off slow, you build to a peak and you cool down. Music creates an arc." But yoga isn't the only area of fitness where music matters. Beres and musical partner Duke Mushroom's new record, Rock Beats Paper, is packed with tunes for the yoga studio and beyond, and the yogi DJ was happy to share his best tips for all types of workouts:
1. Try Indian classical music during warm-ups, cool-downs and, in yoga, during resting poses. He says one study, done at the University of Berlin, found that the sound of the sitar lowers levels of cortisol (known as the "stress hormone") in the blood. "It calms and relaxes you," says Beres, a fan of Indian classical music.
2. Run to songs that are 120 beats per minute (bpm). Studies have matched that tempo with the rhythm of most people's steps, says Beres, who uses this advice when he runs 5Ks. "Like a good house DJ, build the beat slowly. The bpm doesn't change, but the music changes in intensity." Other studies, he adds, have found that songs with a strong beat can increase your pain threshold, allowing you to work out longer. (This goes for all workouts, not just running!) Best news of the day: Katy Perry's "Teenage Dream" and Kesha's "We R Who We R" are exactly 120bpm.
3. Load your iPod with the music you grew up with. "Your musical taste is defined between the ages of 12 and 22," Beres says, and the music you listened to then "is the music people say means the most to them in life." A song that triggers strong memories may have the power to get your blood coursing—"a great pump-up for core work," he says. Wait, listening to 'NSYNC can get us killer abs? We're in.