'Pump' Up Your Coffee: Light Pumpkin Spice Latte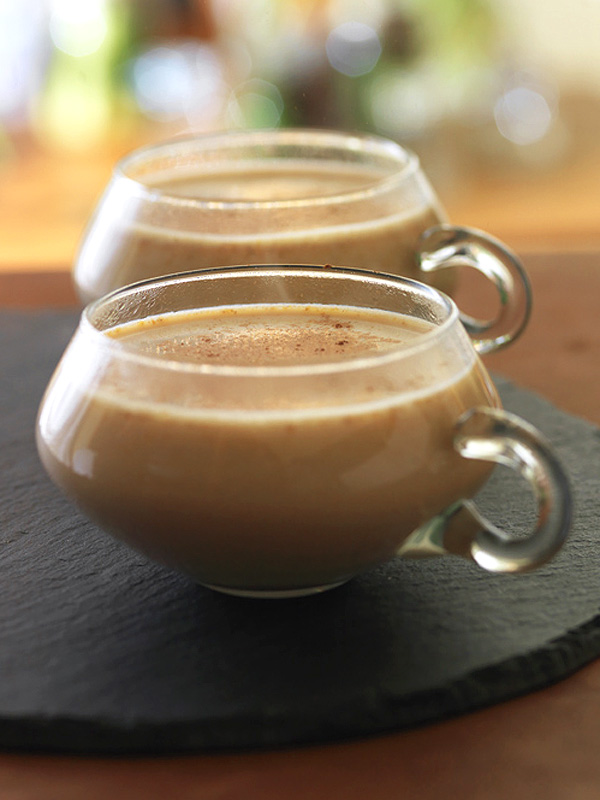 Bill Bettencourt
Starbucks's Pumpkin Spice Latte will cost you about five bucks—and, with 300 calories in a tall cup, you're also buying yourself some extra time on the on the treadmill.

Why not take a healthy detour with a latte you can make yourself that cuts the calories in half?
Nutrition expert Tina Ruggiero's recipe for Creamy Pumpkin Coffee is just one of the treats found in her new book The Truly Healthy Family Cookbook, which offers 120 delicious recipes that use good-for-you ingredients.
Not only does the "skinny" drink have just 120 calories per serving but it tastes divine—warms the cockles! —and supplies 90 percent of your daily vitamin A needs and 25 percent of your daily calcium requirements. Unlike the Starbucks version, you can get into the spirit of the season and freeze any leftover pumpkin for smoothies, pumpkin bread or pumpkin muffins. (Warning: eating all these things at once will require more time on the treadmill!)
Creamy Pumpkin Coffee
Makes 1
¾ cup low-fat milk
2 tsp. brown or white granulated sugar
2 tbsp. pumpkin puree
¼ tsp. vanilla extract
2 dashes of nutmeg
Dash of cinnamon
Pinch of ground ginger
½ cup hot coffee
1. Combine the milk, sugar, pumpkin purée, vanilla, nutmeg, cinnamon and ginger in a blender on high speed, creating a frothy consistency. Pour into a saucepan and heat until just-hot but not boiling.
2. Pour hot coffee into mug and top with hot spiced milk.
Per serving: Calories 120, protein 7 g, total fat 2 g, carbs 20 g, sodium 85 mg, fiber 1 g
—Amy Jamieson