Padma, Tom and Gail on Top Chef New Orleans: 'We Were All Sad to Leave'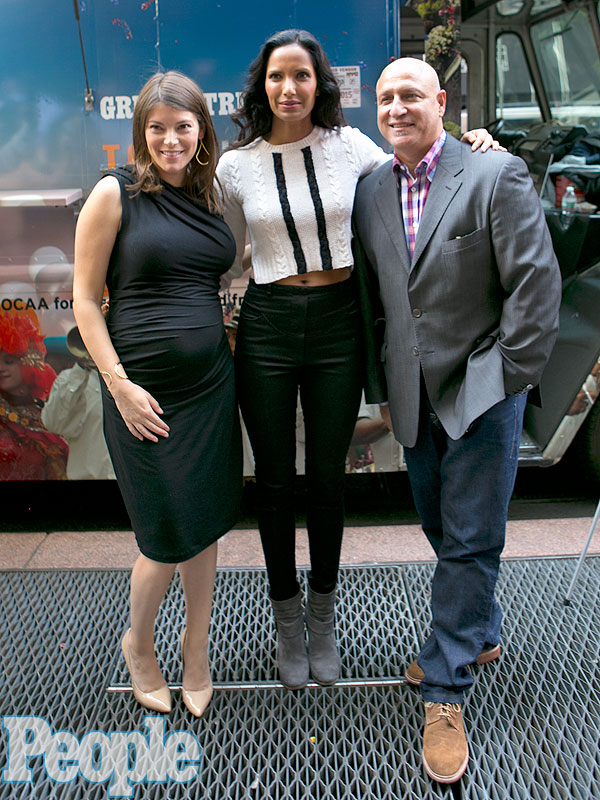 Katie Kauss for People.com
Quickfire challenge of the day: Tell us which three Top Chef stars spent their afternoon handing out beignets, fried shrimp po'boys and jambalaya to lines of eager New Yorkers.

The photo gave it away, didn't it?
Top Chef: New Orleans premieres Wednesday night, and to kick off its 11th season, judges Padma Lakshmi, Tom Colicchio and Gail Simmons spent Tuesday dishing out authentic Big Easy eats from the Top Chef food truck—and dishing with PEOPLE about local food, home cooking and the "crazy challenges" we can expect in the weeks to come.
Pack your knives and go:
What hidden food treasures did you find while filming in New Orleans?
Gail: "I discovered the sno-ball, which is a shaved ice dessert that's native to New Orleans. If you call it a snowcone you'll be kicked out of town. It is the lightest, fluffiest, most delicious thing. There are a couple of places that pioneered it and they make these beautiful homemade syrups [with] cardamom, ginger and blueberry with condensed milk drizzled on top. I was pregnant there, so I ate a lot of them! The most famous place is called Hansen's, and that's where I would go."
Tom: "One thing that's interesting about New Orleans is that there's a huge Vietnamese population, so some of the best Vietnamese food in the country is in New Orleans. There was a small little place I found called Lilly's, but then on the other side of the river there was Pho Tau Bay."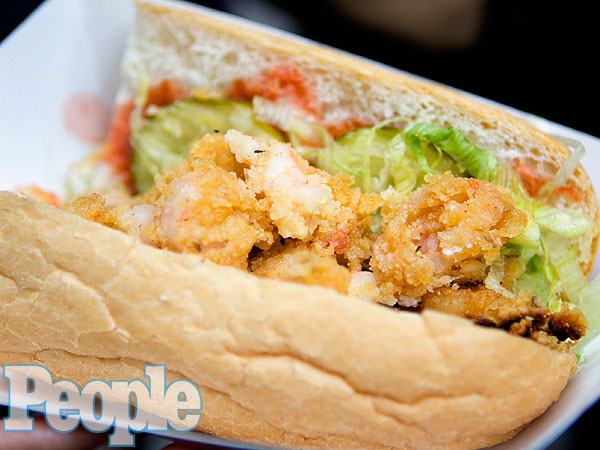 Katie Kauss for People.com
There are so many delicious foods to eat in town. How can we recreate some of those authentic flavors at home? 
Padma: "The spices are what define Louisiana cooking. In general, if you learn how to use spices, you can use less fat to make your food taste better. Just simple things like oregano, sage, thyme, curry powder and chipotle, whatever your interests are, will just change the character of your same-old dishes."
Tom: "If you're making a rice dish, you can turn that into a Vietnamese dish by using fish sauce and chiles and cilantro and basil. You can turn that Indian by using more sweet spices, like curries and turmeric. You can move it to New Orleans by using onions and pepper and celery, the holy trinity, and usually a spicier sausage, too. So if you have a favorite recipe, simply by changing some of the spices around you can create new flavors."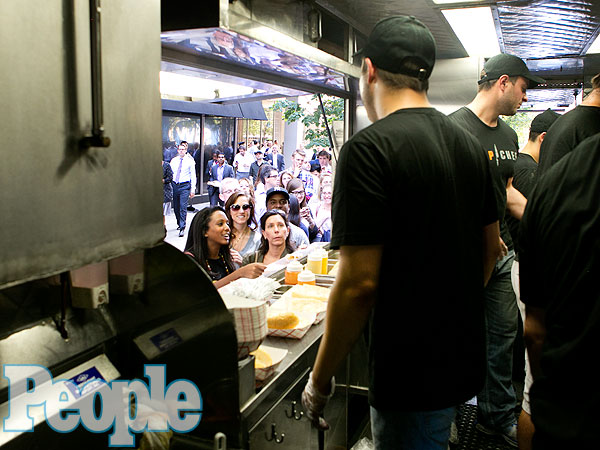 Katie Kauss for People.com
What's special about this season of Top Chef?
Gail: "I just think that the city itself is going to look so beautiful and it lends itself to so many crazy challenges. Also, because it's New Orleans, so many people wanted to hang out with us. We have the most amazing movie stars, film directors and musicians: Lea Michele, John Favreau, Anthony Mackie, Kermit Ruffins, who is one of the greatest living jazz musicians of our time. My mom! I don't know if that was in the press release, but I'm just saying: My mom makes an appearance."
Padma: "We're lucky in that we're filiming in New Orleans because it's such a rich city, so deep in history, culture, food, music and soul. It was a pleasure to be there. No matter how much we love a city we're in and no matter how much we love each other, by the end of a shoot we're usually like, 'Okay I want to sleep in my own bed,' 'Okay I want to go home and see my friends.' This time we were all a little sad to leave."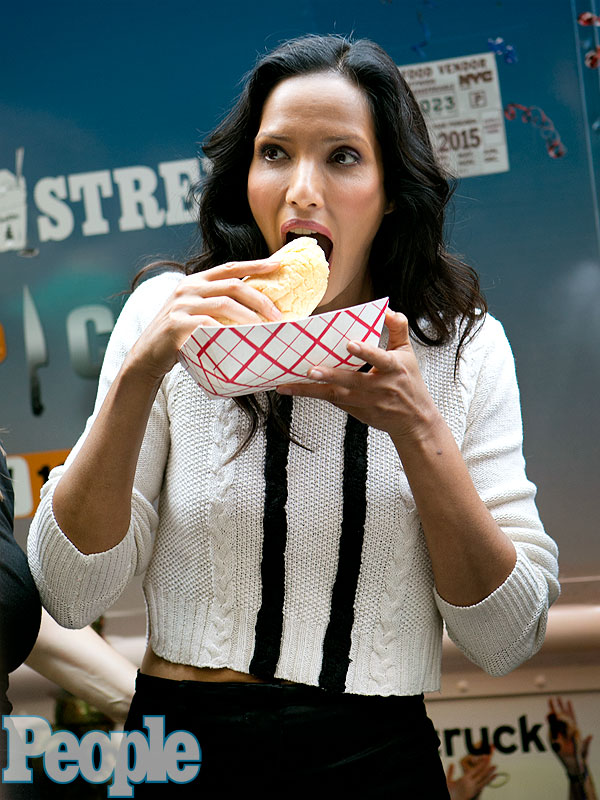 Katie Kauss for People.com
—Marissa Conrad