Chefs Serving Free Food to Government Employees During Shutdown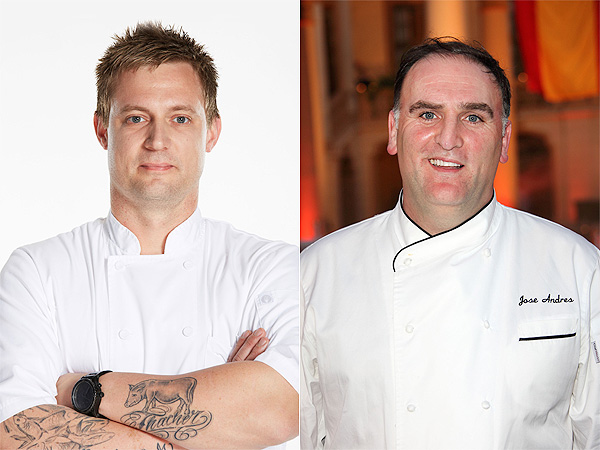 Trae Patton/Bravo, Alexander Tamargo/Getty
If you live in or around Washington, D.C., your next meal could be on the house … unless you happen to work for the House of Representatives.

As the government shutdown enters its third day, celeb chefs from the D.C. area are coming to the aid of furloughed state employees by dishing out free food. Top Chef's Bryan Voltaggio Tweeted on Tuesday that any employee could receive a complementary government cheese pizza from his Range restaurant by presenting his or her ID. Though he made sure to add one careful exemption: "Forgot to mention… members of congress not eligible until you get your s–t together"
Similarly, chef José Andrés is offering free sandwiches from his three restaurants, Jaleo, Oyamel and Zaytina, between the hours of 3 and 5 p.m. The shutdown comes at an especially inopportune time for the Spanish-born culinary whiz, who was set to be sworn in as a natural citizen next week, but will now have to wait. While the nation continues to hope for a speedy resolution, it's good to know that while we may be impatient, we're not hungry.
–Kiran Hefa