Recipe Redo: Stanley Tucci's Rosemary Roasted Potatoes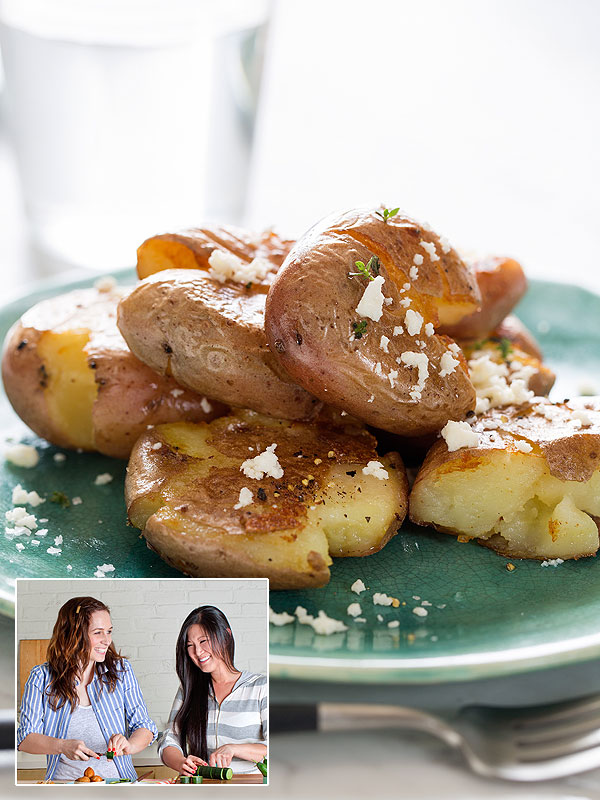 Courtesy Spoon Fork Bacon
Jenny Park and Teri Lyn Fisher are the food stylist/recipe development/photography duo behind the blog Spoon Fork Bacon. Visit PEOPLE.com every Friday for their take on celebrity recipes, plus tips on cooking, entertaining, food photography and more.

First, can we talk about how much we love Stanley Tucci? We (of course!) are all about the movie Julie & Julia, and his role as the ever-charming and supportive husband of the late, great Julia Child really pulled at our heart strings. So when we found out he can cook, too? Swoon.
Inspired by Tucci's Rosemary Roasted Potatoes, we decided to create a more decadent side dish: Our potatoes are made with butter instead of olive oil. We also swapped in thyme for rosemary, and amped up the garlic. Mmm.
We like using new potatoes (also called young, baby or creamer potatoes) because they crisp really well on the outside while maintaining a sweet, creamy center. Since these taters aren't fully grown, their sugars not fully converted into starch yet, so they're sweeter than their older siblings. Most grocery stories have them—just look for the potatoes that are small with red skin.
Finally, we decided to finish our potatoes with a light sprinkling of cotija cheese, a hard cow's milk cheese from Mexico. It adds a nice, sharp flavor to the dish. If this is too much decadence for you, skip the cheese—this side is a crowd pleaser either way. Enjoy!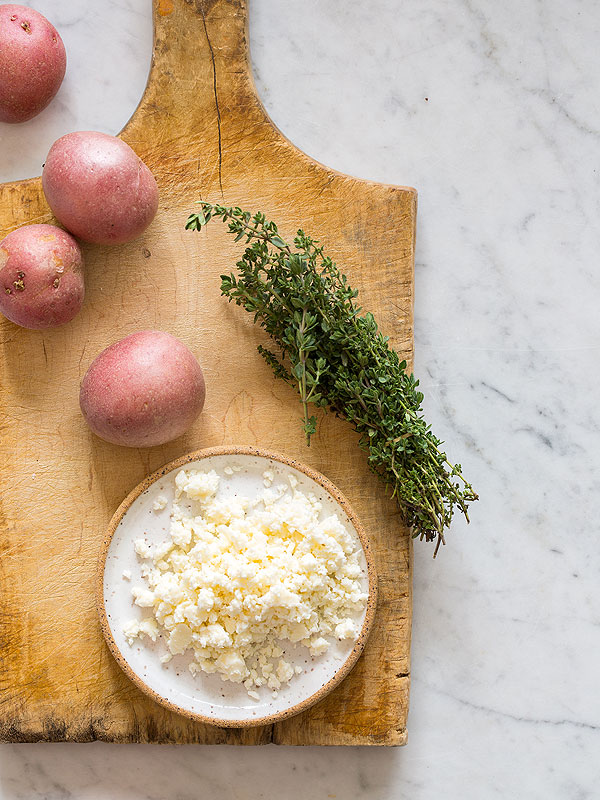 Courtesy Spoon Fork Bacon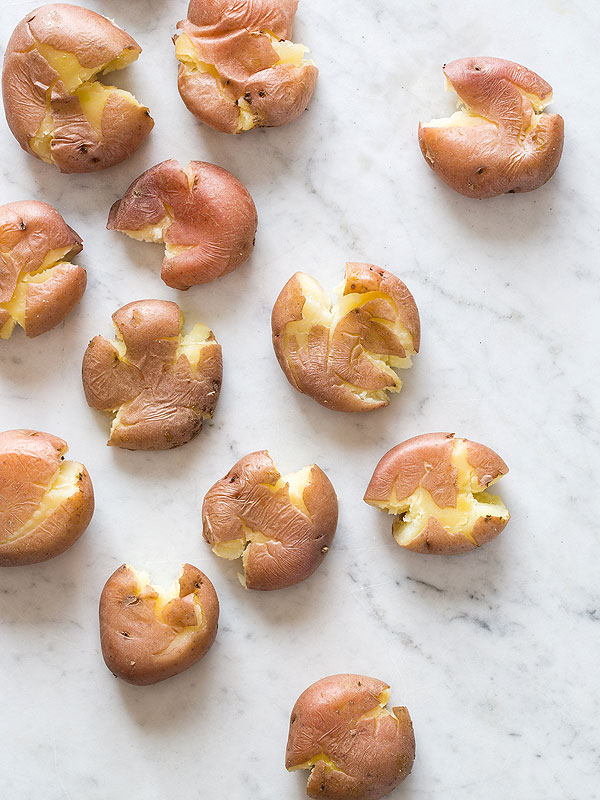 Courtesy Spoon Fork Bacon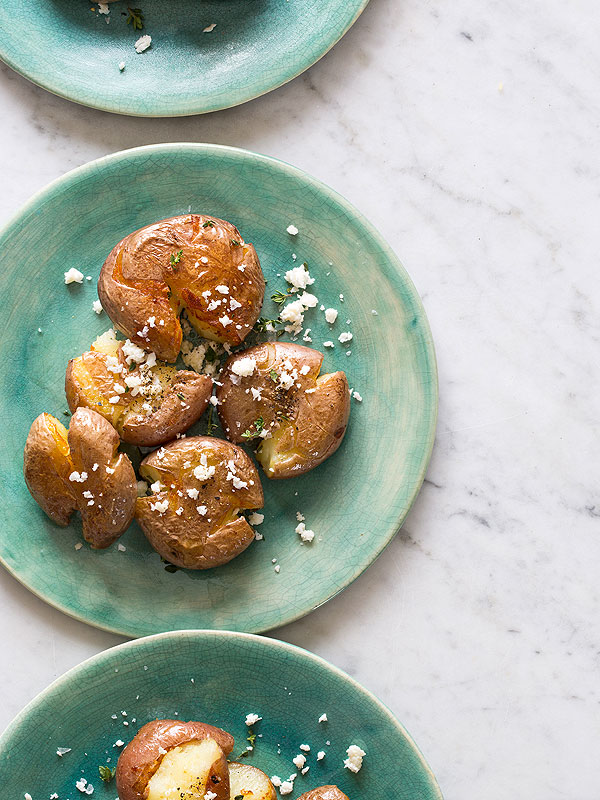 Courtesy Spoon Fork Bacon
Smashed Potatoes with Fresh Thyme and Cotija
Serves 3-5
15 small red potatoes
3 tbsp. unsalted butter, divided
1 tbsp. fresh thyme, minced
2 garlic cloves, minced
¼ cup crumbled cotija cheese
Salt and pepper, to taste
1. Place potatoes into a large pot and fill with cold water. Add a small handful of salt and bring to a boil. Cook until potatoes are tender, about 12 to 15 minutes. Drain.
2. Place the potatoes on cutting board and gently 'smash' each potato with a small spatula or the back of a fork until two flat sides form.
3. In a large skillet, melt 1½ tbsp. butter over medium-high heat. Add half of the potatoes and cook for 4-5 minutes. Flip the potatoes and cook for another 3-4 minutes. Sprinkle potatoes with ½ tbsp. thyme, 1 minced garlic clove, salt and pepper.
4. Remove potatoes from heat and top with half of the cotija cheese.
5. Add remaining butter to pan and repeat steps 3 and 4 until all potatoes have been roasted. Serve warm.