These Foods Are Star-Endorsed—But Are They Really Good For You?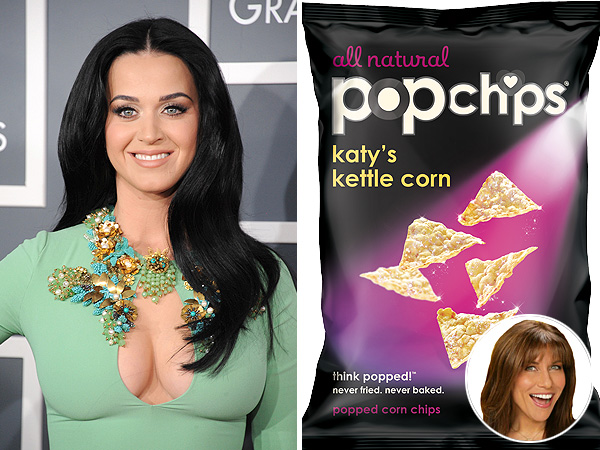 Steve Granitz/WireImage, Courtesy Popchips
Lisa Lillien is the author of the popular Hungry Girl website and email newsletter, featuring smart, funny advice on guilt-free eating.

She is also the author of eight Hungry Girl cookbooks, five of which debuted at number one on the New York Times Best Sellers list. Read her PEOPLE.com blog every Monday for slimmed-down celebrity recipes and more. 
Celebrity endorsements have been around for years (who can eat Jell-O without thinking of Bill Cosby?), but these days it seems like more stars than ever are teaming with a food brand—whether that means appearing in commercials or creating their own flavor of, say, iced tea or potato chips.
But just because a celebrity is backing a product doesn't mean you should believe that 1) it tastes good or 2) it's good for you. Since it's literally my job to chew and tell, I've tried dozens of star-approved foods and I've got the scoop on what's actually worth your money. Here are some of my favorites that are delicious and completely guilt-free:
Popchips. Ashton Kutcher is the company's "President of Pop Culture," and Katy Perry even has her own kettle-corn-flavored chip. Not to brag, but I fell in love with Popchips way before they were (no pun intended) popular. They have an incredible crunchy texture even though they're not fried,  and a 1-oz. serving (about 22 chips) has just 120-130 calories and 4g fat. The sweet and savory barbeque flavor is my favorite, but I have to be honest—Katy's Kettle Corn is hot on its heels…
Bret's Blend Trop-A-Rocka Tea from Diet Snapple. This drink was developed by Bret Michaels as a challenge on The Celebrity Apprentice. It was only supposed to have a limited run, but people liked it so much that Snapple is still making it, and I've been obsessed with it since it came out. Fruity and cinnamon spiced, a 16-oz. bottle has just 10 calories.
Cranberry Apple Walnut Grilled Chicken Salad from Carl's Jr. Rather than sinking her teeth into a burger, Jenny McCarthy recently starred in a commercial for this fast-food salad. The plate of greens topped with fruit, nuts, grilled chicken and a raspberry vinaigrette has 320 calories and 14g fat. Definitely not bad for a fast-food meal!
Vita Coco. Are you on the coconut water bandwagon yet? Rebecca Romijn has said she cuts Vita Coco with lemonade to make a virgin martini, and Josie Maran never seems to hit the beach without it. We'll join them, considering an 8-oz. serving has only 45 calories and is packed with potassium. Not sure you'll like the flavor of straight-up coconut water? Try a fruity one, like Vita Coco Peach & Mango. 'Til next time, chew the right thing…