5 Pop-Culture Pumpkins You Can Actually Carve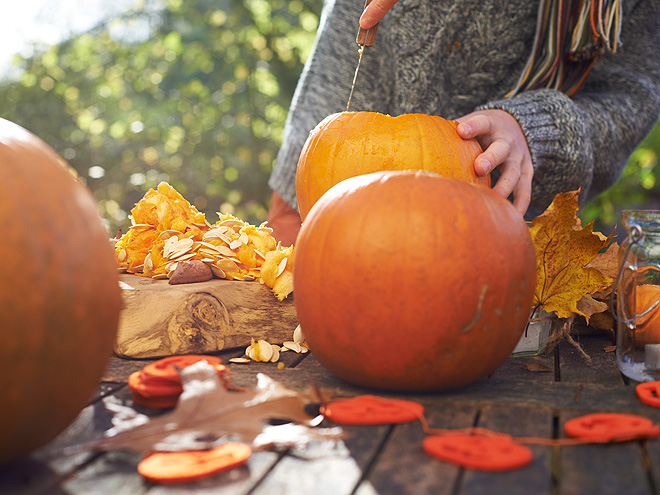 Getty
GOURD LUCK!
Every Halloween, we see pumpkins carved into intricate portraits of our favorite celebs and dream of replicating one.

Then we realize they were made by artists with years of experience (plus tools like saw blades and battery-operated knives), and go back to our original plan of cutting triangle eyes and a toothy grin. But not this year! Instead, we tracked down ingenious pop-culture-themed pumpkins created by regular-people carvers like us. Recreate any of these for your front steps with nothing more than a knife and these photos as a guide.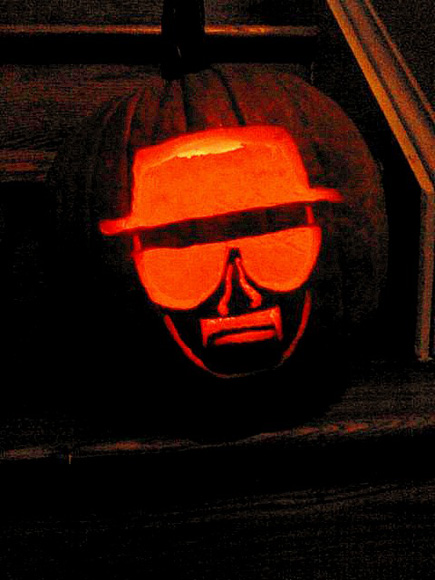 Courtesy The Bluth Company
BREAKING BAD
Whether you call this gourd Walter White or Heisenberg, the simple hat, glasses and mustache make it a dead ringer for the main character of Breaking Bad. Its creator—the blogger behind Tumblr The Bluth Company—also crafted a pretty cool Arrested Development-inspired design.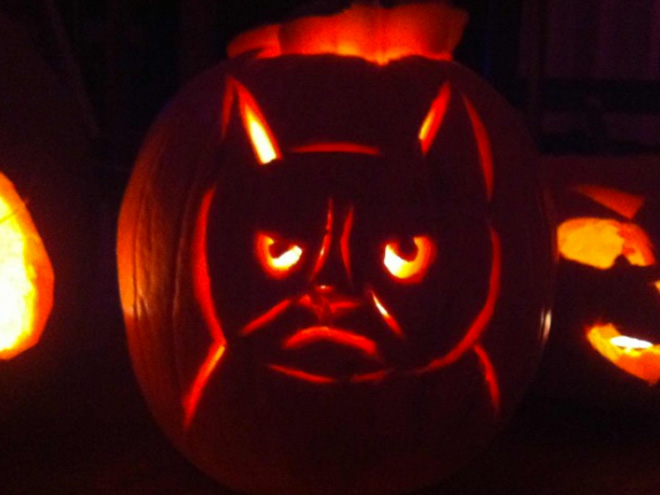 Courtesy MrNoMoniker
GRUMPY CAT
We know Grumpy Cat wouldn't be amused by this pumpkin rendition of her (she didn't even crack a smile about her movie deal!), but it sure makes us grin. Reddit user MrNoMoniker, who created the carving, calls it a "Grumpkin." May it inspire many more.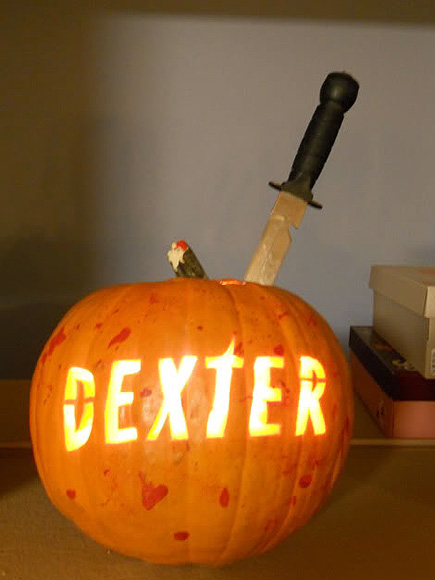 Courtesy Ali Buttons Designs
DEXTER
The show logo is nice, but the splattered "blood" (red paint!) and knife stuck into the top is what really makes this a king among TV-themed pumpkins. "I'm a big fan of Dexter and when I was trying to figure out what I wanted to carve I thought that a Dexter pumpkin would be pretty awesome," writes the owner of Etsy shop Ali Buttons Designs and mastermind behind this carving. "I found one Dexter stencil online, but it just looked too complicated. I knew if I had attempted it, I would have messed it up and got aggravated."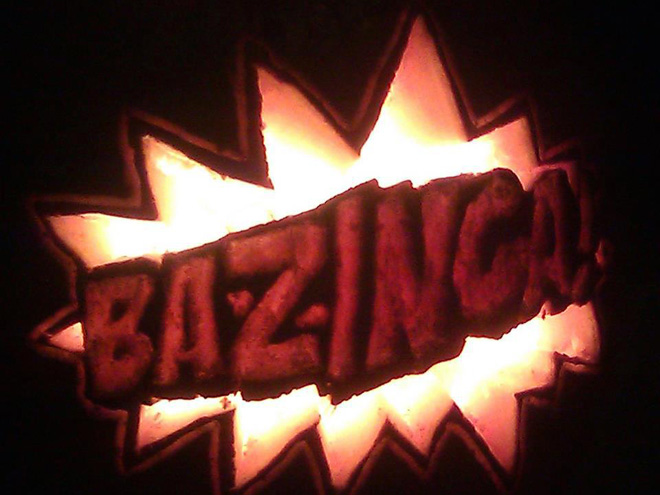 Courtesy Connor Guyton
THE BIG BANG THEORY
Bazinga! It doesn't take a physics degree to carve the catch phrase from The Big Bang Theory into your pumpkin—just maybe a pattern from Stoneykins, which is what blogger Connor Guyton used. However, we think we could do this one freehand. Just carve each side of the burst around a rectangle of pumpkin skin and scrape in the letters with a screwdriver, since the scraper in a cheapo carving kit will likely be too wide.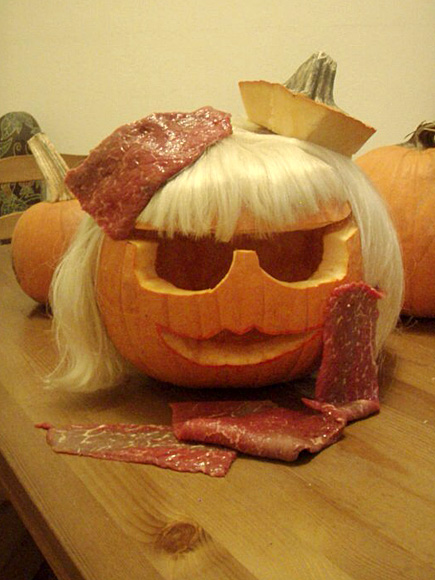 Courtesy Tammy Sanders and Tina Le
LADY GAGA
This throwback to Gaga's infamous meat dress at the 2010 MTV Music Video Awards is timeless—and totally worth investing in a cheap blonde wig and a few slabs of raw beef (stored in the fridge until the day of your party or Halloween proper!). "Complete with lipstick and backup dancers," writes Tina Le of blog Bread & Circus, who says her sister entered this gourd in a contest "because she knows that I love Lady Gaga."
—Marissa Conrad