Black Magic! Throw a Stylish, Adults-Only Halloween Party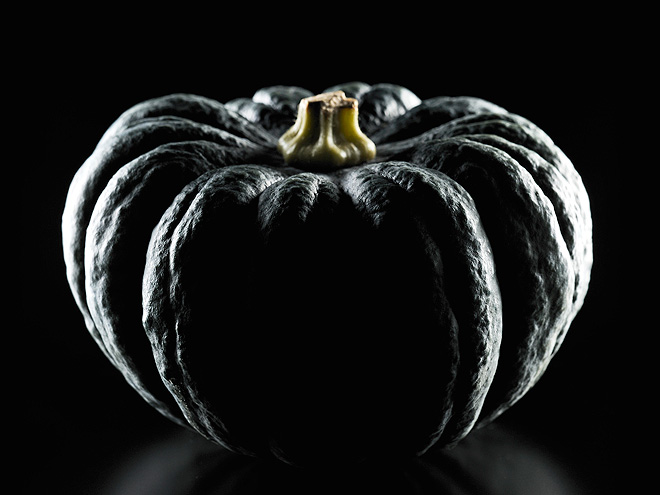 Yagi Studio/Getty
BLACK IS BACK
This October 31, orange isn't the new black. For a goth-inspired party, ditch the bright side of Halloween's classic color duo and stick to jet-black decor illuminated only by candlelight. The creepy-chic look is sure to haunt guests long past midnight.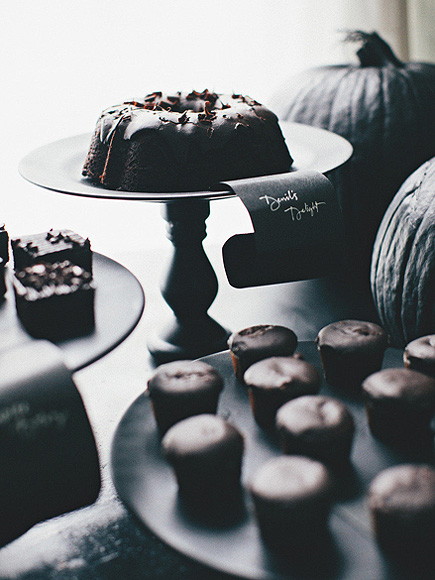 Rebecca Hansen Photography
DEVIL'S FOOD
"Make simple, store bought desserts feel special by sticking to an eerie color palette," says Abby Larson of Style Me Pretty—so anything chocolate goes. With a white chalk pen and black construction paper,  label each platter with a spooky name. Some of Larson's suggestions: Vampire Bites, Ghoulish Ganache and Dark Chocolate Magic.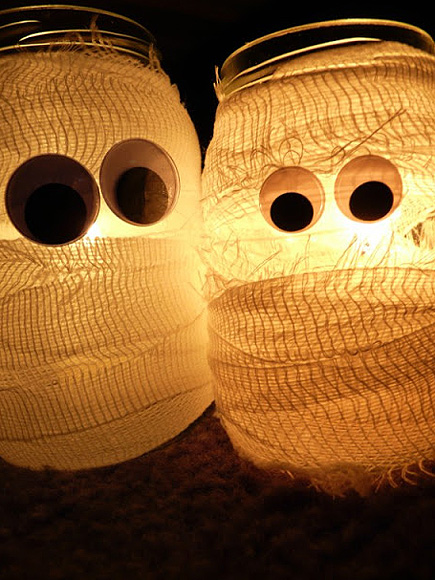 Courtesy The Purple Pumpkin Blog
JARRING AFFAIR
Making these mummy lights couldn't be simpler. Save the jars from pickles, jam or any glass-contained foods, clean them out and you're ready to go. "I wrapped some bandages around them, tying up at the back, stuck on a couple of googly eyes and popped in a candle … done!" says Michelle Ordever of The Purple Pumpkin Blog.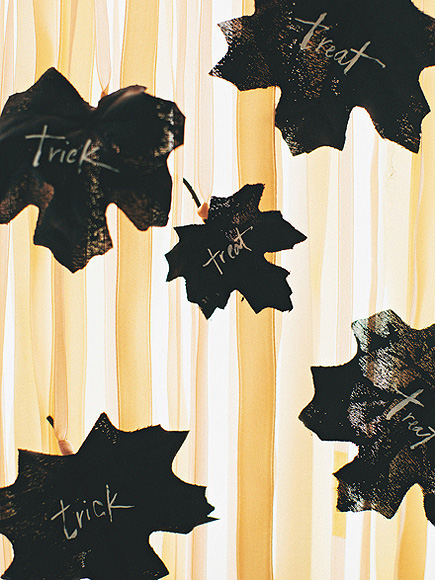 Rebecca Hansen Photography
TRICK OR TREAT?
To make these table decorations, Larson scoops up some leaves from her backyard, spray paints them black and writes "trick" or "treat" with a white chalk pen. "You could leave them like this, or you could turn it into a game by adding fun trick or treat ideas on the back," she says. "A trick might be that the guest has to convince another guest that they are related to Elvis. A treat may be that the guest gets a special goodie bag as the evening comes to a close."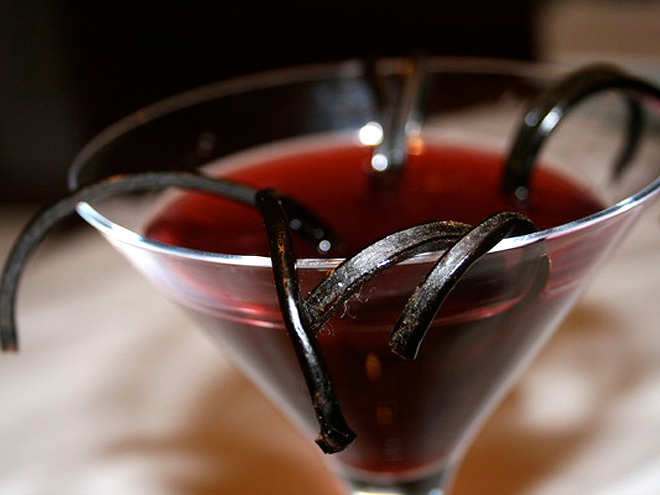 Courtesy Talk of Tomatoes
SPOOKY SIP
It's not a Halloween party without a signature spooky cocktail. Janelle Maiocco of blog Talk of Tomatoes used black licorice strings to create the illusion of creepy-crawly spider legs. Try this trick on any drink, or try her Drunken Spider cocktail. To make, combine 2 parts creme de cassis, 3 parts vodka, 1 part Triple Sec, 1 part lemon juice and 1 part pomegranate juice in a cocktail shaker—that'll be enough for two pours, Maiocco says. So you're not playing bartender all night, leave out the ingredients and a recipe card so guests can mix their own.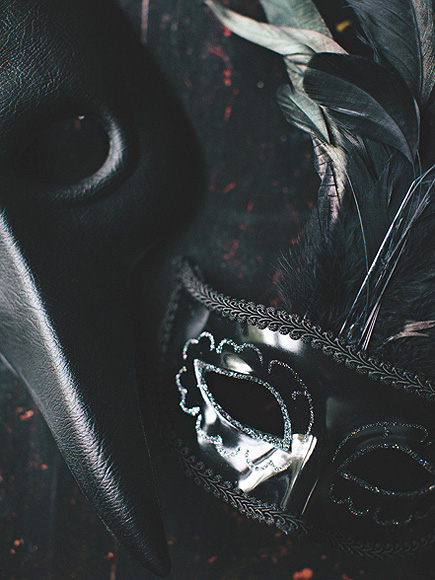 Rebecca Hansen Photography
MASK ME ANYTHING
"Have a handful of cool, classic masks on hand for guests that opted out of dressing up," Larson says. To save cash, buy inexpensive black masks at a party store, and dress them up by doodling swirls with a silver glitter pen and attaching a large black feather.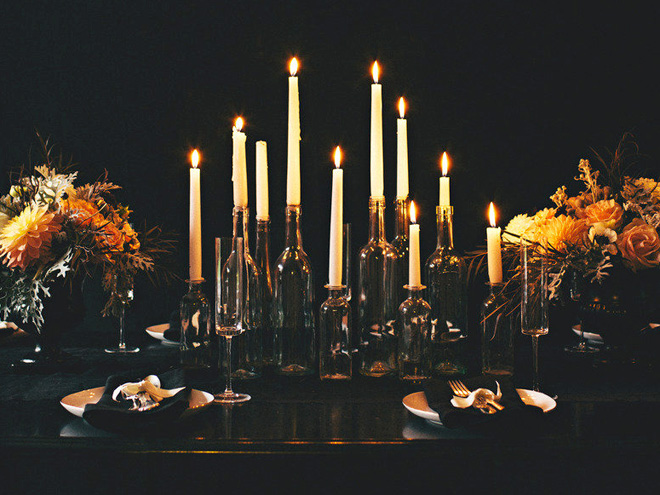 Rebecca Hansen Photography
ON FIRE!
Remove the labels from old wine bottles to create one-of-a-kind candleholders. For that extra Halloween touch, let the candle burn for about 2-3 hours before the party starts, Larson advises. "The wax drips will give the bottles an eerie but elegant vibe," she says. "When used en masse, they are seriously stunning."