Sneak a Peek at Bill Rancic's Marathon-Training Diet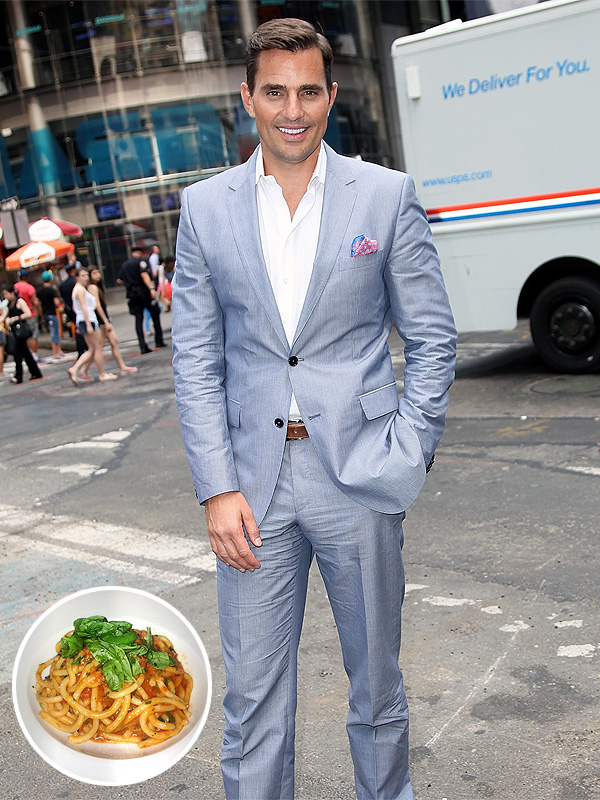 Monica Schipper/FilmMagic
On a recent day in October, reality star Bill Rancic—who'll be running in the ING New York City Marathon on November 3—ate a big stack of pancakes, three scrambled egg whites, a few turkey sausages, multigrain toast and several bananas.

For breakfast.
Lunch, or as he called it, "a little snack in midafternoon," was chicken breast and brown rice, with a protein-bar chaser.
Rancic, who's married to E! News anchor Giuliana Rancic, has been running up to 18 miles every day for the past two months and eats whatever's in sight, except fried foods. "Hamburgers, slabs of ribs, things I wouldn't normally eat," he says. "I'm just trying to get fuel in my body any way I can, about 6,000 calories a day." (A recent 14-mile training run burned about 2,800 calories in two hours.)
He's going to need the extra fuel: The Apprentice season one winner will be the last runner to start the marathon and, for every runner he passes, Timex will donate $1 to Fab-U-Wish, which his wife started after her breast cancer diagnosis in 2011 to grant the wishes of women facing breast cancer and ovarian cancer. He's hoping to net the charity $25,000 or more.
That's why eating enough is so vital during his training regimen. The same day Rancic had the pancake breakfast and chicken lunch, he met up with some buddies to watch the Chicago Bears game at RPM-Italian, a popular Chicago restaurant he co-owns.
"I held off eating again until I met them," he says. "And then we unleashed fury—we shared little pepperoni pizzas, mushroom pizzas, grilled octopus, kale salad, Brussels sprouts salad, a big Porterhouse steak, bucatini, seafood pasta, rice pudding gelato, mint-chocolate-chip gelato and little doughnuts you dip in Nutella."
"I'm eating more now than I've ever eaten in my life," he explains, "but it's guilt-free," noting that he's lost more than 10 pounds during training. "I'll go back to my regular way of eating on November 4."
But in the meantime, pass the Porterhouse.
—Nancy Mattia