Exclusive: Watch 'Top Chef: Last Chance Kitchen' Premiere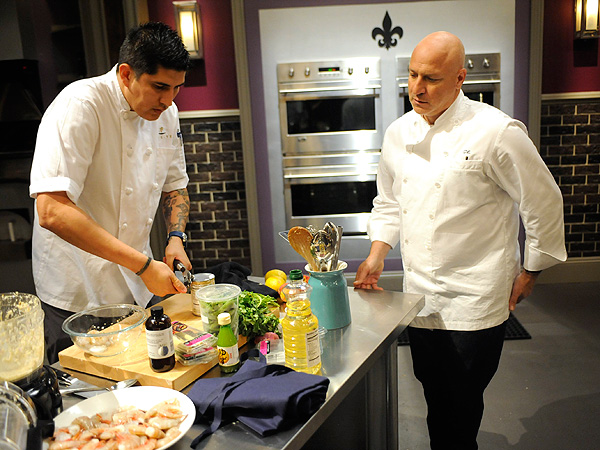 David Moir/Bravo
Pack your knives and … get back into the kitchen?

That's what Ramon Bojorquez, Jason Cichonski, Aaron Cuschieri, Bret Pelaggi and the eliminated chef'testants from Wednesday's episode of Top Chef will be doing as they compete on BravoTV.com's Top Chef: Last Chance Kitchen premiere.
In its third season, the Emmy-winning digital series hosted by Tom Colicchio features the cast-off chefs competing for a spot back in the Top Chef New Orleans finale.
"This second chance opportunity really changes the dynamic of the competition," Colicchio told PEOPLE at the Food & Wine Best New Chefs 25th Anniversary party in N.Y.C. "The online show directly affects the Top Chef competition, so there's a different type of strategizing happening. I think it makes all of the chefs compete and push harder."
New episodes are posted on bravotv.com every Wednesday, following the results of Top Chef at 10 p.m. ET/PT. But you can watch the very first episode right here, right now: