Dieting With the Stars: Karina Smirnoff's Slim-Down Secrets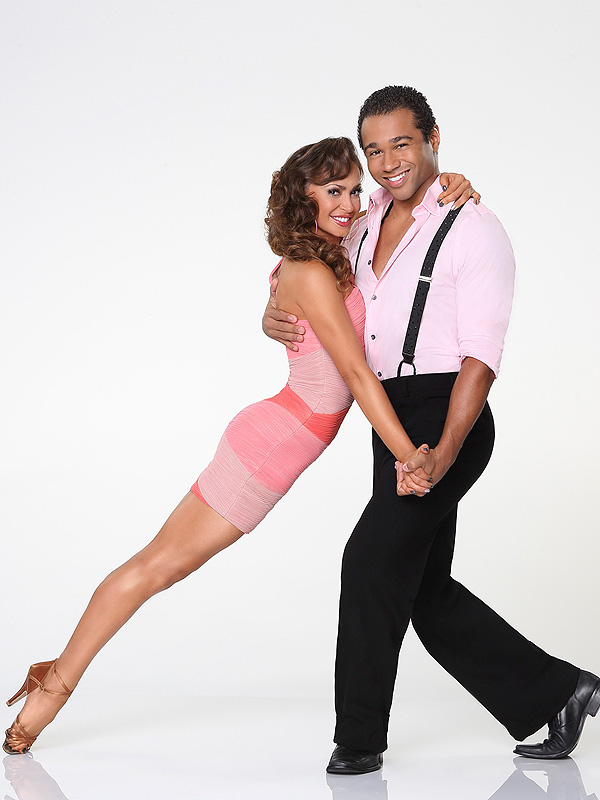 .
The Dancing With the Stars star says it's taken a lot of trial and error but now she knows what—and how—to eat to stay in top form.

"I've tried pretty much everything," Karina Smirnoff tells PEOPLE. "The carb diet, the protein diet, the not-eating-after-6 diet, and I found that if you need to put in a lot of effort into maintaining a healthy diet, it probably won't work because how long are you going to do that?"
Her method, she says, is something everyone can easily follow: "You want to find a way to be happy, full, energized and finding that lifestyle with food that makes you feel the best." A few delicious revelations:
1. She has dark chocolate every day.
But just a little. "I read somewhere that you should have a piece of dark chocolate daily because it's loaded with antioxidants," says the Ukranian-born dancer. And having a small indulgence every day "keeps me happy."
2. She carries around a plastic bag filled with homemade trail mix.
"I like healthy snacks that keep me full and give me energy and that I can take on-the-go," says Smirnoff. Her trail mix includes granola, dried cranberries and blueberries, walnuts and chocolate chips. "Stick it in microwave for seven to ten seconds, and add honey or milk, and it's extra delicious!"
3. She doesn't eat food she doesn't like (even if it's "good for you").
There's no sense in eating something if you dislike it, she says, "but there are plenty of foods I do like." At the top of her hit list: spinach. "I love it in every shape and form, in a salad, sautéed, even mixed with kale for a smoothie. I'm borderline Popeye!" Other favorites: asparagus, broccoli, baby carrots, watermelon and pineapple.
4. She's pretty much broken up with red meat.
"I try not to have any because I don't digest it well," says the star, who's been hoofing it up on DWTS since 2006 and blogs for PEOPLE about dancing with her season 13 partner, Corbin Bleu. "Most of the time I will have fish or chicken, and I don't have a lot of pasta."
5. She never picks up the salt shaker. Ever.
"I never cook with salt or add it to my meals. If I go out, I try to order something that's low sodium," she says. "I feel that not having salt makes me digest everything a lot easier. I don't miss it, and I don't crave it. I wish I could say the same thing about sugar!"
6. She listens when her body talks.
"One time, I tried eating more vegetables and just fish for several months, and I never felt more energized in my life!" says Smirnoff, who also cycles, hikes and does yoga regularly. These days, she's broadened her diet but still only eats healthy foods that agree with her. "I eat to where I'm full but still have energy to move and not be a couch potato."
7. She believes in smoothies.
She whips up her own with frozen fruit, like cranberries or blueberries, and takes it with her to work. "It's delicious and you know you've put something healthy into your body."
–Nancy Mattia