Sound Bites: The Best Star Food Quotes This Week!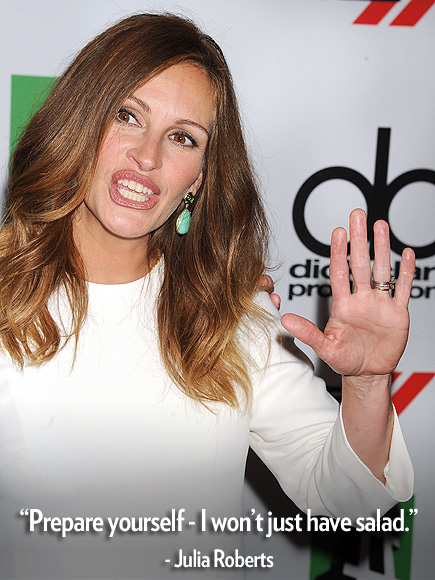 Jeffrey Mayer/WireImage
JULIA ROBERTS
"Fortunately I am a hearty eater, which I told my husband 13 years ago when he asked me out on a dinner date. 'Prepare yourself: I won't just have salad.'"
—Roberts, at the 17th Annual Hollywood Film Awards, after Sean Penn's seven-minute speech about how the actress "makes on-screen eating sexy"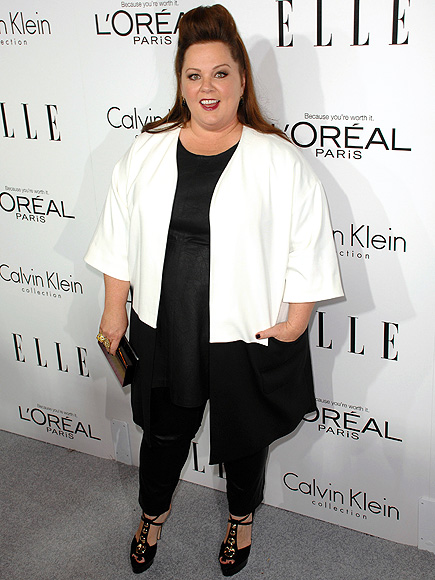 Splash News Online
MELISSA MCCARTHY
"I'm hoping to get away with switching out a lot of the chocolate this Halloween. …Last year, [my daughters] didn't really notice when they got home. And [later] they're like, 'The candy's gone.' I was like, 'That's what happens.' This year, they're going to be like, 'That's not true. You're lying!'"
—McCarthy, at ELLE's Women in Hollywood Event, on her sneaky plan to make her daughters' Halloween healthier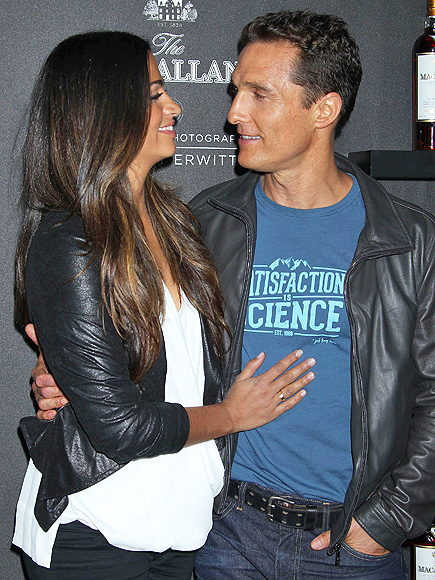 Splash News Online
CAMILA McCONAUGHEY
"As soon as it was over, he went to get a cheeseburger right away."
—McConaughey, at the Macallan Masters of Photography Elliott Erwitt Exhibition Opening, on her husband Matthew McConaughey's strict diet to lose 50-pounds for his role in Dallas Buyers Club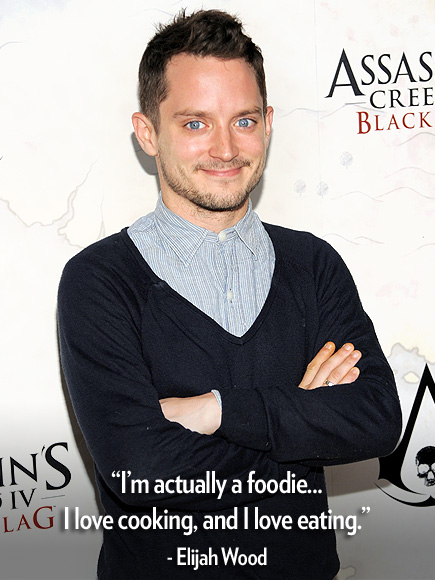 Chris Pizzello/Invision/AP
ELIJAH WOOD
"I'm actually a foodie. …[Cooking] is something that I would like to do more of, but I love cooking, and I love eating."
—Wood, at Assassin's Creed IV Black Flag Event, on why he loves Top Chef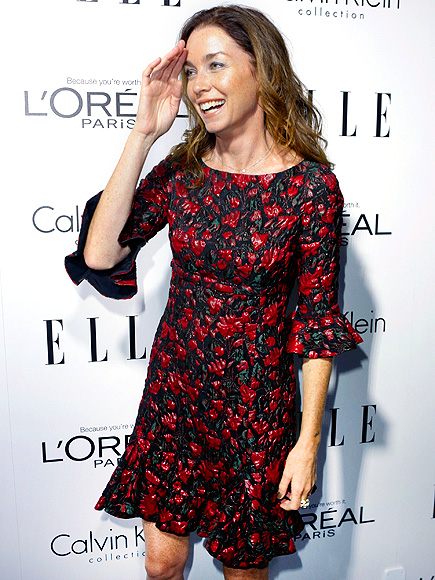 Jeff Vespa/Getty
JULIANNE NICHOLSON
"We shot the movie around the presidential election, so Meryl [Streep] had all these debate parties. She had this giant dish of Fritos, and we'd just be eating Fritos and watching the debates and rooting for Obama."
—Nicholson, at ELLE's Women in Hollywood Event, on filming August: Osage County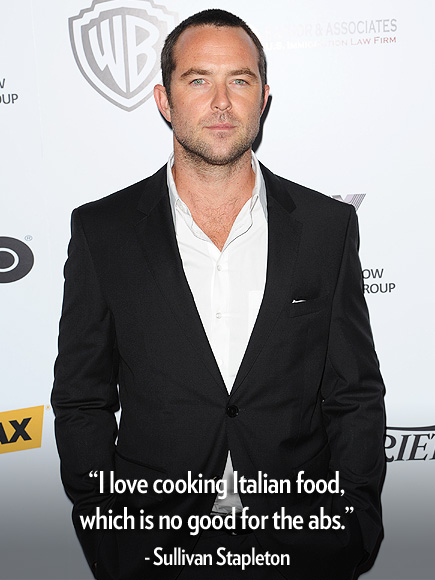 Splash News Online
SULLIVAN STAPLETON
"I love cooking Italian food, which is no good for the abs. No good at all."
—the (six-pack-bearing) 300: Rise of an Empire actor, at the Australians in Film 2nd Annual Awards Gala, on his love for lasagna bolognese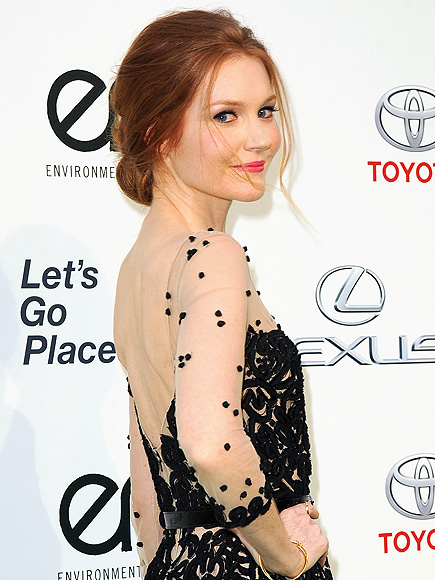 Alona Forsythe/PatrickMcMullan.com/Sipa USA
DARBY STANCHFIELD
"I'm very greedy, and I have a huge appetite, so I tend to eat all of the vegetables [I grow] myself. …Kerry Washington just said to me, 'I can't wait for you to bring me some cucumbers!' She never saw a cucumber!"
—the Scandal actress, at the 23rd Annual Environmental Media Awards, on her new garden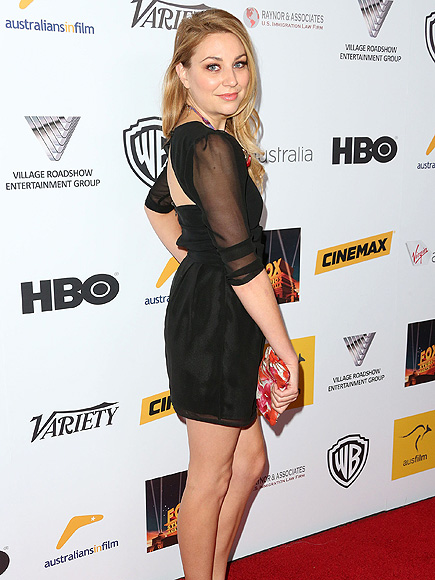 Frederick M. Brown/Getty
KATE JENKINSON
"They have this thing called Lollipop Sprouts, which I love. …It's like Brussels sprouts but they deep fry them and that's what I love about America. You take something that is essentially healthy, like a Brussels sprout, and you deep fry it and you make it yummy. "
—the Super Fun Night actress, at the Australians in Film 2nd Annual Awards Gala, about the deep-fried dish at Laurel Hardware restaurant in L.A.
(Reported by Reagan Alexander, Gabrielle Olya, Mariah Haas, Scott Huver, Matthew Cole Weiss)