A Two-Minute After-School Snack: Healthy Banana 'Cupcakes'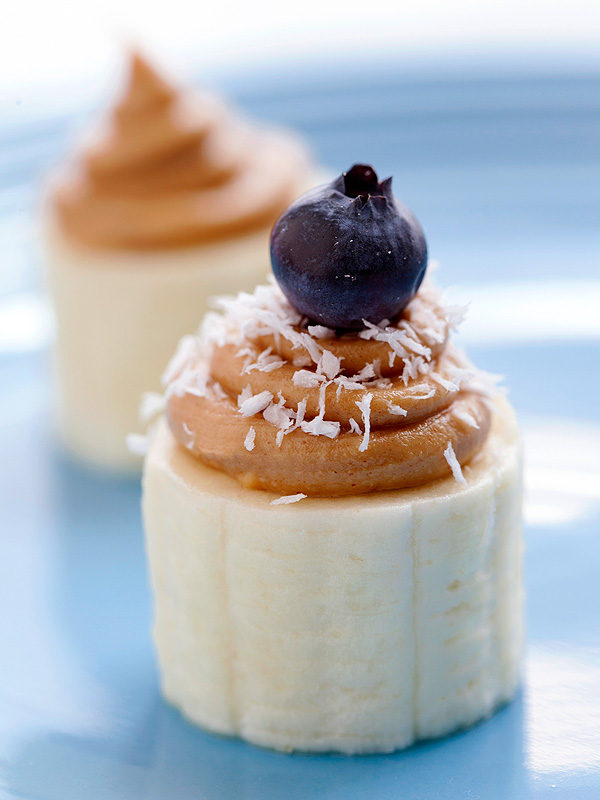 Courtesy FamilyFun
Finally, a "cupcake" you can happily let your kid have seconds (and thirds!) of.

Your family may call you out on passing this snack off as a cupcake, considering it's made entirely of fruit and peanut butter, but take the hit—it's a sneakily nutritious dessert imposter that kids will gobble up. (It has peanut butter and they can eat it with their hands—win-win!)
The idea comes from the team at FamilyFun, who also shares the simple two-step recipe. Go bananas!
Banana "Cupcakes"
Bananas
Peanut butter
Blueberries
Shredded coconut
1. Slice bananas into 1-inch thick slices, as pictured. Use a piping bag and round decorating tip (or a Ziploc bag with a corner snipped off) to pipe a swirl of peanut butter on top of each banana slice.
2. Top each "cupcake" with a fresh blueberry and shredded coconut, or other healthy favorites.