Famed Chef Charlie Trotter Has Died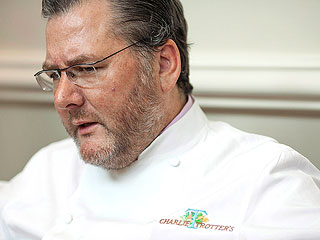 Sitthixay Ditthavong/AP
Renowned chef Charlie Trotter died on Tuesday at the age of 54.

The restaurateur was found unconscious and not breathing at his Chicago home by his son, Dylan, the Chicago Tribune reports. An ambulance was called and Trotter was taken to hospital where he was pronounced dead.
Trotter—who hosted a PBS cooking show in the '90s and published more than a dozen cookbooks— closed his namesake restaurant last year and announced plans to pursue a master's degree in philosophy.
"I've always had a romantic vision that you can do anything you want at any time in your life," he told the New Yorker.  "What's the worst that can happen? I can always be a cook."
Trotter's Michelin-starred restaurant, which opened in 1987, was a training ground for some of the country's best-known chefs including MasterChef judge Graham Elliot.
"Charlie was an extreme father figure to me when it came to not just cooking, but life, and seeing things in a different way," Elliot said. "I just can't put into words how saddened I am by all of this. It's a huge loss, not just personally, but for the culinary world."
—K.C. Blumm