Chef Graham Elliot Remembers Charlie Trotter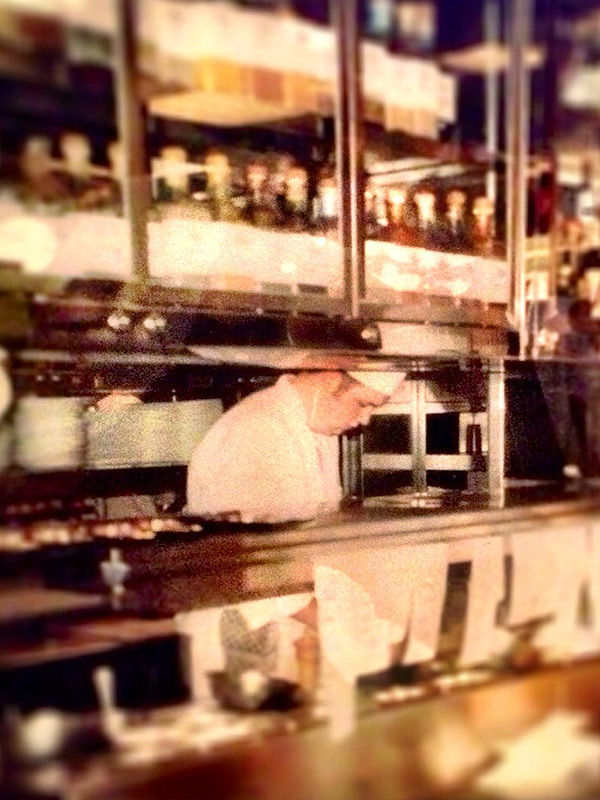 Courtesy Graham Elliot
Famed Chicago chef Charlie Trotter died on Tuesday at age 54. Graham Elliot joined Charlie Trotter's at age 21 (photo above), and worked in his kitchens for three years. After leaving the Trotter training ground, Elliot has become one of Chicago's most popular chefs: He owns two restaurants, Graham Elliot and Graham Elliot Bistro, and is a judge on Fox's MasterChef. Below he shares personal memories of his culinary mentor.

Chef, mentor, trailblazer, philosopher, artist, teacher, leader. These are the words that immediately come to mind when I think of Charlie Trotter, or CHT, as he was referred to by the team. Rarely does one encounter an individual that can both inspire and frighten you with his (almost perverse) dedication to excellence and perfection.
Chef Trotter embodied the idea of pushing the envelope, pushing yourself to be the best you can possibly be, and pushing others to find their own voice. There are so many mantras I lifted from Charlie and made my own. I sometimes forget that they were instilled upon by me at the impressionable age of 20, which was how old I was when I first met the man, the myth, the legend.
I learned his philosophic approach to cooking, and that everything was of equal importance. That you had to be your own toughest critic. That we weren't in the "food industry" but in the "make it happen" business. To this very day, I try to foster the same ideals in my team: That the food you put on the plate, the way you keep your knives sharp, the way you wipe down your station—all of those represent who you are as a person.
There are a million Charlie stories—like the time he handed out copies of Ayn Rand's The Fountainhead (a book that literally changed my life); the day he made the team come in early to watch the old German movie Fitzcarraldo; and when he made me go out to the dining room to personally appologize to a table for leaving plastic wrap around a piece of terrine. But there is not enough space on this page to share them all, let alone explain to you how important Charlie Trotter was to me, the chef community and the food world as a whole.
He will be greatly missed, and now belongs to the ages.