Recipe Redo: Eva Longoria's Guacamole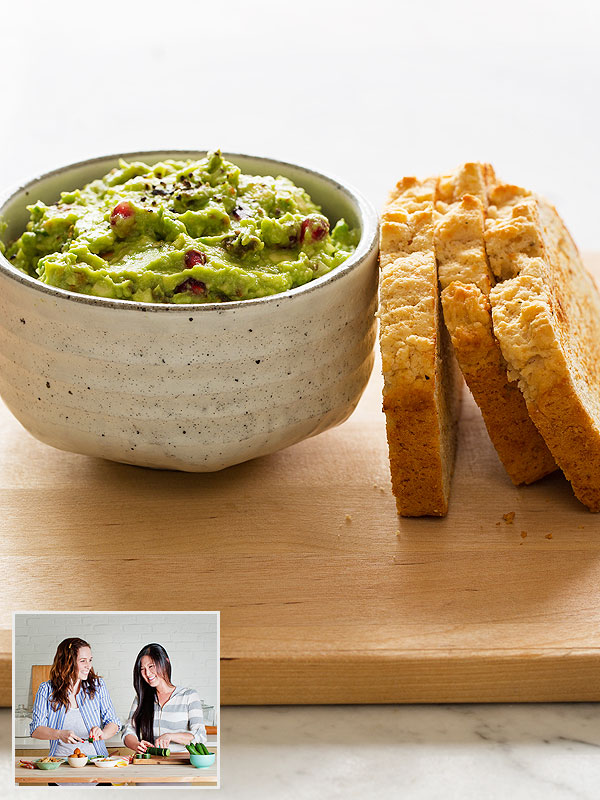 Courtesy Spoon Fork Bacon
Jenny Park and Teri Lyn Fisher are the food stylist/recipe development/photography duo behind the blog Spoon Fork Bacon. Visit PEOPLE.com every Friday for their take on celebrity recipes, plus tips on cooking, entertaining, food photography and more.

We love simple, timeless recipes like Eva Longoria's Guacamole (let's be serious—who doesn't love diving into a delicious guacamole face-first?!), but with the holidays quickly approaching, we thought it would be fun to amp up her recipe with tasty seasonal adds.
We love the flavor and texture that tangy pomegranate seeds and crunchy pistachios add to this classic dip. We also swapped the onions out for more subtle green onions so that the bright notes of pomegranate and the saltiness of the pistachios would really stand out.
You can dig into this tasty dip with your favorite tortilla chips or crudité, but we really love smearing this stuff onto a nice, thick piece of toast and eating it for breakfast or even as a quick and easy snack during the day. Trust us—this will totally satisfy your seasonal foods cravings!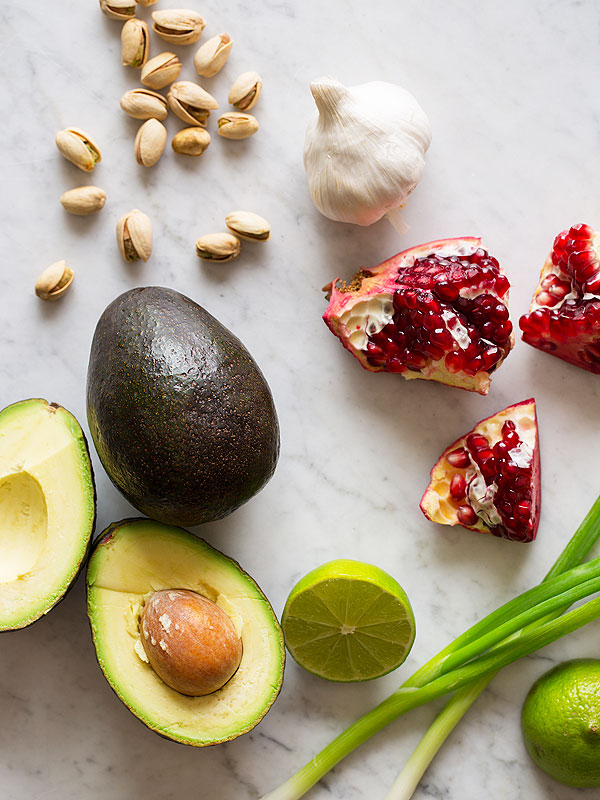 Courtesy Spoon Fork Bacon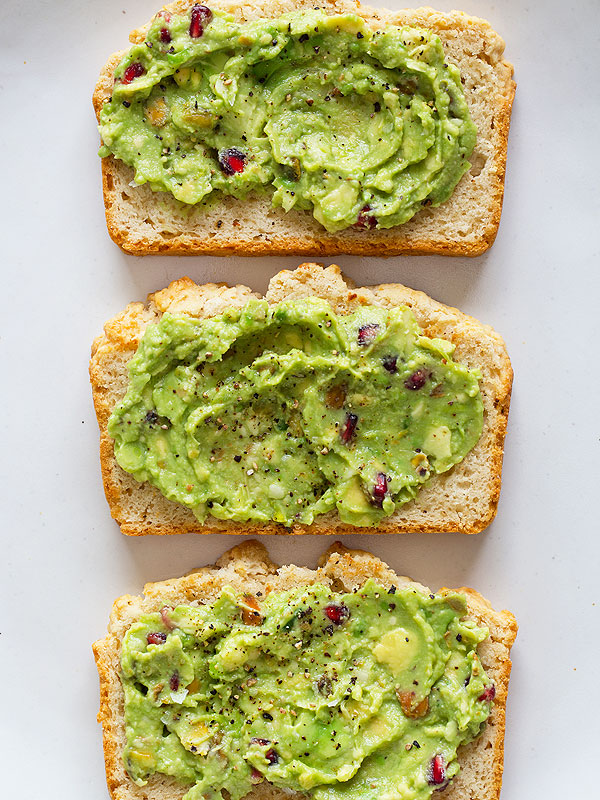 Courtesy Spoon Fork Bacon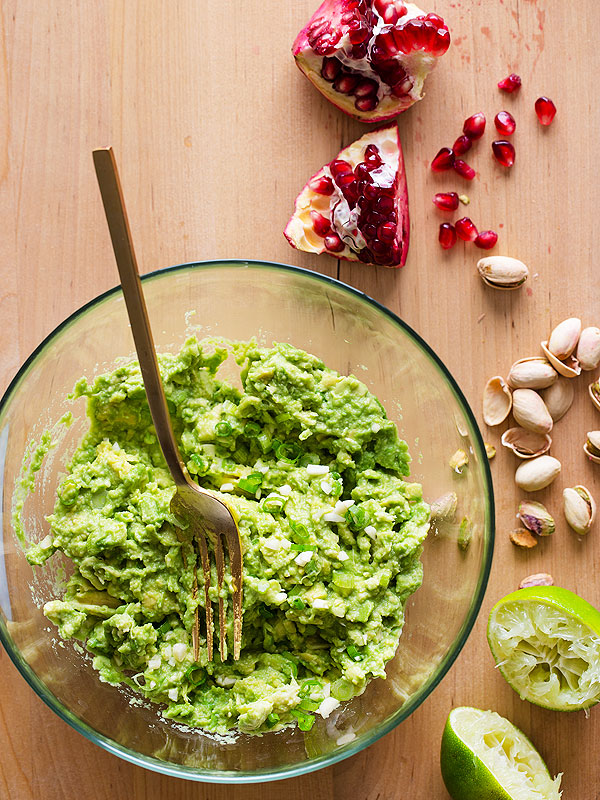 Courtesy Spoon Fork Bacon
Nutty Pomegranate Guacamole
Serves 6-8
4 avocados, peeled and seeded
2 garlic cloves, minced
3 green onions, thinly sliced
1-2 limes, juiced
⅔ cup pomegranate seeds
½ cup lightly toasted and crushed pistachios
Salt and pepper, to taste
1. In a medium to large bowl, place avocados and garlic, season with salt and pepper, and lightly mash.
2. Add green onions and lime juice. Continue to mash until avocados have a chunky, spreadable texture.
3. Fold in pomegranate seeds and pistachios until just combined. Adjust salt and pepper to taste. Serve.