We Tried It: Home-Brew Kombucha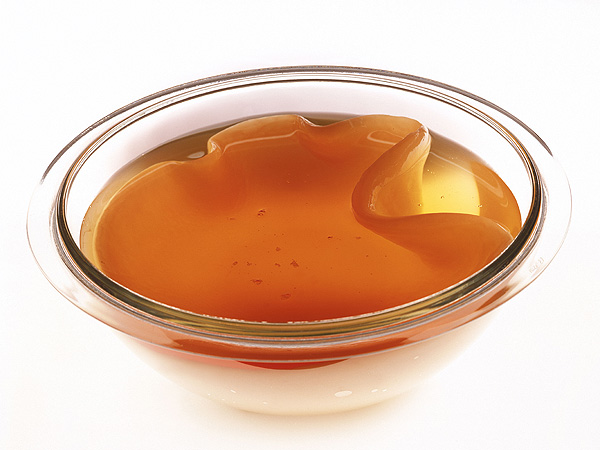 Brian Hagiwara/Getty
A drink that's good for your skin and puts hangovers out to dry? That's the rep that kombucha, an ancient fermented tea, is enjoying as it spreads like wildfire throughout the U.S.

Celebs including Kirsten Dunst, Halle Berry and Meg Ryan have all been spotted sipping kombucha, which—like kefir and kimchi, other trendy fermented foods—is rich in probiotics, or "good bacteria" shown to lower cholesterol and fight colds. The drink has gotten so popular, even Williams-Sonoma is selling a home-brew kit from Kombucha Brooklyn, a small company that bottles kombucha and sells it in markets around NYC.
Is sipping kombucha really going to clear up my skin or help me feel better after a rough Friday night? Unfortunately, there haven't been enough scientific studies done on the drink to support the hype. But either way, I like the tart, almost-sour taste and the low sugar content (only 1-2 grams per 8 ounces in most bottled versions—less than most bottled teas), so I decided to give home-brewing a shot.
New book Kombucha! The Amazing Probiotic Tea that Cleanses, Heals, Energizes, and Detoxifies, written by Kombucha Brooklyn founders Eric and Jessica Childs, breaks down the process of DIY kombucha. Still, I was nervous. I've heard horror stories of people trying to make their own fermented foods—mason jar tops have popped off mid-ferment, and mold has grown atop cabbage that's trying to become sauerkraut.
The kit I used, sold on Kombucha Brooklyn's website, contains everything you need to start your first brew: a glass half-gallon jar, an organic cotton sheet to cover your jar, a rubber band to seal it, a thermometer to monitor the temperature of your brew, and enough tea and sugar for one batch. You also get a yeast culture to kick-start the process, called a SCOBY. That acronym sounds cute, but once I realized it stood for "Symbiotic Culture of Bacteria and Yeast," I got a little freaked out.
I got over the idea that I was growing bacteria in my kitchen once I tasted the results, which I did after letting my jar sit for 9 days. Delicious. I like it so much that I now affectionately call my kombucha "'cha."
PROS: The brew process is totally hands off. Once you let your tea cool to the suggested temperature and add your SCOBY, you're good to leave the jar alone for days, until you're ready to drink it. And you can use your SCOBY again and again in new batches of tea and sugar, so a $45 kit gets you a lifetime of brewing. Since bottles can cost upwards of $4 for 8 ounces, making your own is a bargain.
CONS: There's still a possibility that something could go wrong with your brew to render it undrinkable. Read: mold or fruit flies. However, for those who want to troubleshoot with the experts, there's a Facebook forum where novices can post pictures of their progress and get feedback from the pros at Brooklyn Kombucha. Plus, the directions on the package and in the book are so detailed that there's little you can do to mess it up.
BOTTOM LINE: Although my husband wishes I'd brew beer instead, I'm hooked on the 'cha.
—Catherine Kast