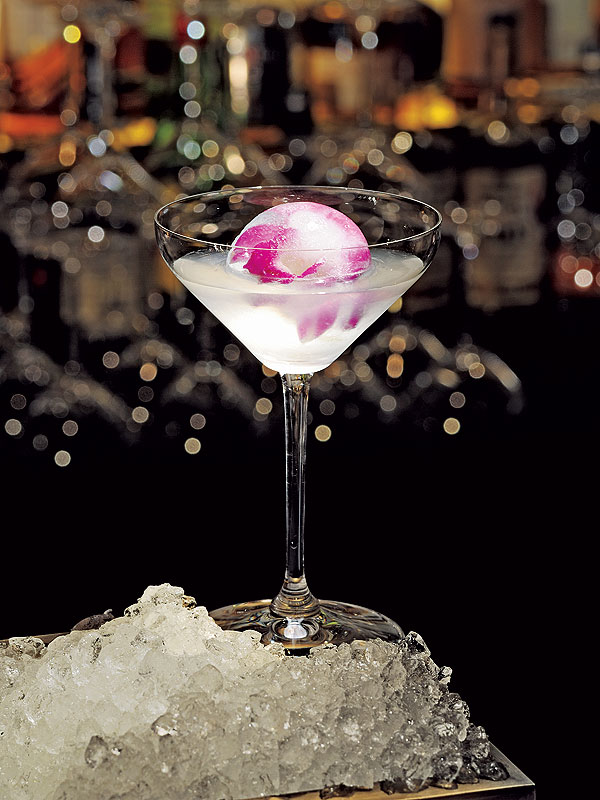 Why do drinks and a show when your drinks can be the show?

From the Champagne flute that shoots off sparkles to the entire treasure chest of rum, these flashy cocktails are sure to be the talk of the night before you even take a sip. (Don't worry—they taste as awesome as they look.)
The cocktail (above): White Cosmopolitan
The ingredients: Vodka, white cranberry juice, St. Germain elderflower liqueur
The theatrics: Bartenders freeze a bright orchid into a perfect sphere of ice, which comes floating in your glass like a magenta globe.
The restaurant: Daniel, NYC
The price: $21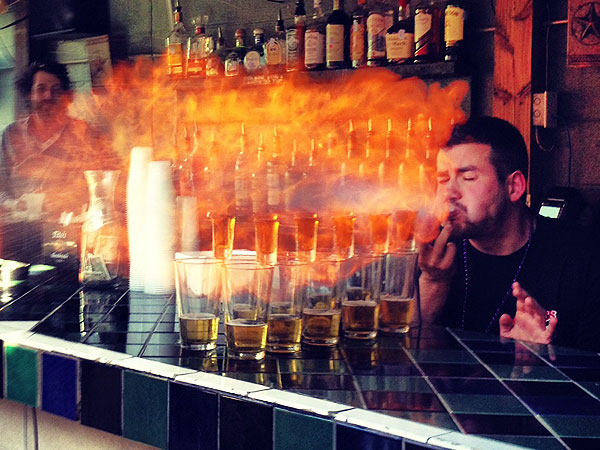 The cocktail: Flaming Doctor Pepper
The ingredients: 151 proof rum, light beer, amaretto
The theatrics: Bartenders balance a shot glass of rum and amaretto on a pint glass of beer. When the shot is lit, the rum's high alcohol content sets off a strong enough flame to push the shot glass into the pint glass. (The flame also burns off some of the drink's sugar, making it taste curiously like Dr. Pepper.)
The bar: Cheers Shot Bar, Austin
The price: $8
The cocktail: Magic Mojito
The ingredients: Rum, bitters, lime, mint, cotton candy
The theatrics: An enormous puff of pink cotton candy dissolves into the glass like a deflating balloon. Watch!
The bar: Bar Centro, L.A.
The price: $17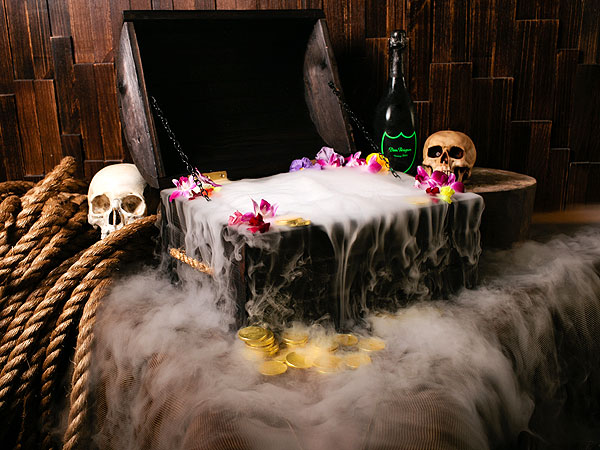 Anjali Pinto
The cocktail: Treasure Chest No. 1
The ingredients: Guatemalan rum, fruit juices (passion fruit, pineapple, guava, lemon and lime), Dom Perignon
The theatrics: A treasure chest filled with the rum and juices is topped tableside with a bottle of Dom Perignon, while dry ice at the bottom of the chest creates a thick layer of fog. Drink this out of a two-foot-long straw.
The bar: Three Dots and a Dash, Chicago
The price: $385 (serves 6-8)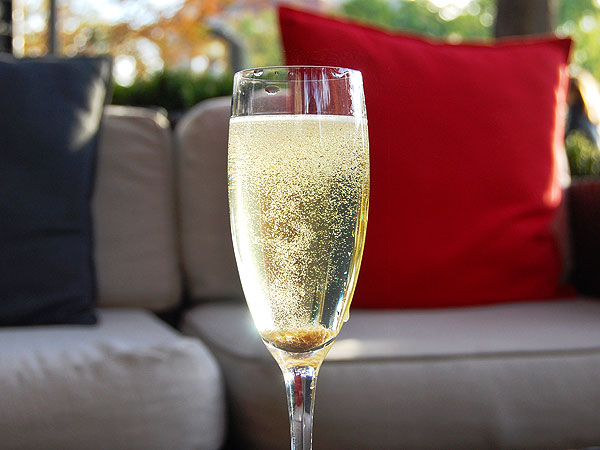 Pamela Hadley
The cocktail: Sparkling Ginger
The ingredients: Champagne, Cointreau, Domaine de Canton ginger liqueur, dehydrated ginger puree
The theatrics: When the dehydrated ginger puree counteract with the bubbly, sparkles shoots off within the glass.
The bar: Bar Dupont, Washington D.C.
The price: $9
—Lexi Dwyer and Nancy Mattia
RELATED VIDEO Celebs Confess: My Favorite Cocktail