Pin Like the Stars: Celebs with the Best Holiday Pinterest Boards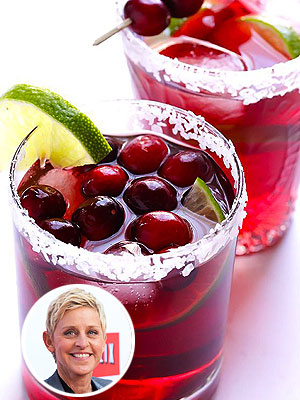 Courtesy Pinterest; Inset: Jason Merritt/Getty
IN IT TO PIN IT!
Which stars have the best taste in holiday food and drink? We think we've pinned it down.

If you survived that pun, check out the holiday inspiration celebs like Ellen DeGeneres, Jessica Alba, Faith Hill and Ryan Seacrest are sharing on their Pinterest boards. From crescent-roll pinwheels to cupcakes that look like Rudolph, they've got you covered from Thanksgiving all the way to New Year's Day. And okay, we'll probably be sipping on Ellen's cranberry margaritas long into January …
FOLLOW PEOPLE GREAT IDEAS ON PINTEREST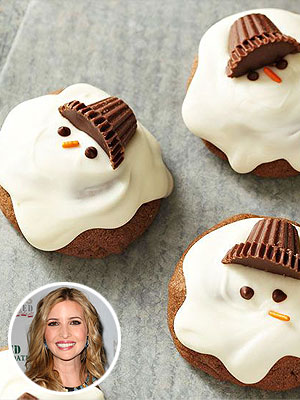 Courtesy Pinterest; Inset: Kristina Bumphrey/Start
IVANKA TRUMP
Frosty! What happened? These melted snowman cookies couldn't be cuter, or more delicious—we spy peanut butter cups!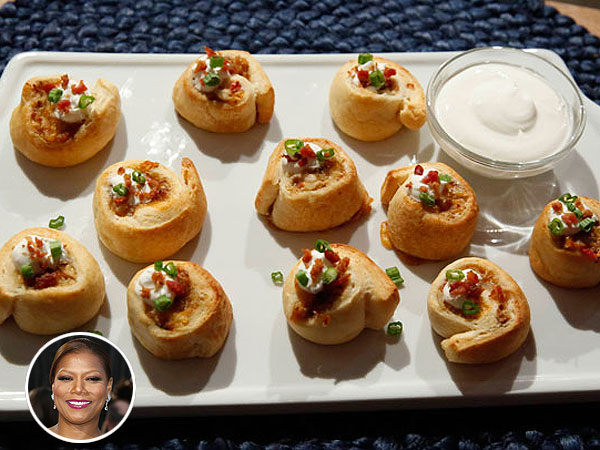 Courtesy Pinterest; Inset: Todd Williamson/Invision
QUEEN LATIFAH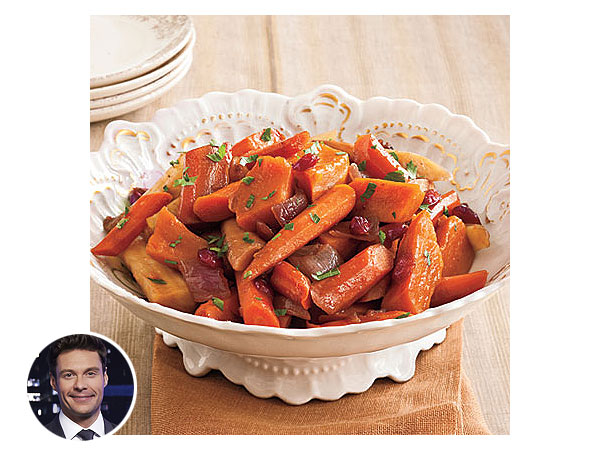 Courtesy Pinterest; Inset: Rodolfo Martinez/NBC/Getty
RYAN SEACREST
The votes are in—these balsamic-coated veggies are winners! The American Idol host liked the looks of this bowl of roasted carrots, parsnips and sweet potatoes, all tender from being slow-cooked for hours.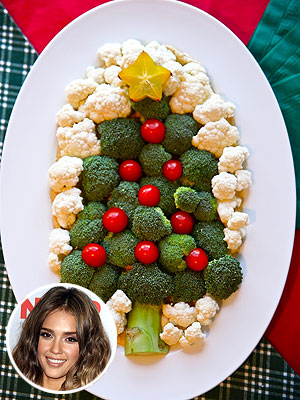 Courtesy Pinterest; Inset: FameFlynet
JESSICA ALBA
What a clever take on a Christmas veggie platter! With broccoli "branches," cauliflower "snow," cherry tomatoes "ornaments" and a star-fruit "topper," this dish is enough to convince us of Alba's green thumb.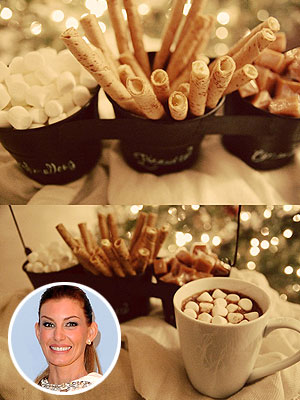 Courtesy Pinterest; Inset: Jon Kopaloff/FilmMagic
FAITH HILL
We know what the Hill-McGraw household is serving this holiday season: "Hot chocolate bar for Christmas!" the country superstar posted. Mini marshmallows, rolled wafers, caramels, cinnamon sticks and whipped cream make this a bar that guests will easily warm up to.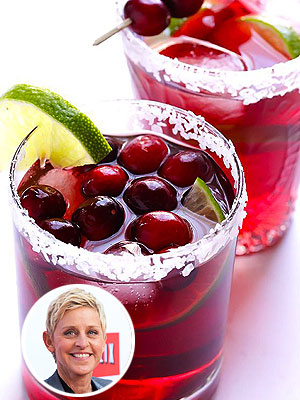 Courtesy Pinterest; Inset: Jason Merritt/Getty
ELLEN DEGENERES
What a colorful way for the daytime talk-show host and wife Portia de Rossi to start off a holiday meal! This cranberry margarita follows the classic drink recipe (tequila, lime juice) but then veers into wintry territory with cranberry juice and fresh berries.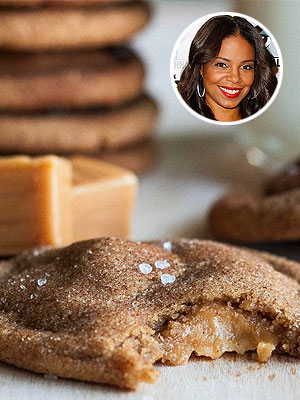 Courtesy Pinterest; Inset: Joe Scarnici/FilmMagic
SANAA LATHAN
The star of The Best Man Holiday calls these brown butter salted caramel cookies "snickerdoodles," but you'll probably just call them irresistible. Their special surprise? Chewy, melted caramel centers.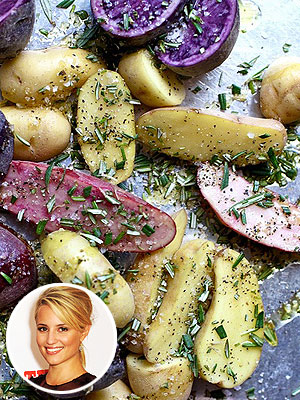 Courtesy Pinterest; Inset: Dave M. Benett/WireImage
DIANNA AGRON
Besides being super pretty, the roasted potatoes the Glee star pinned are a cinch to make. All you do is toss wedges in a variety of colors (purple, pink, white) with olive oil, rosemary, salt and pepper, and stick 'em in the oven. What more could a busy actress ask for?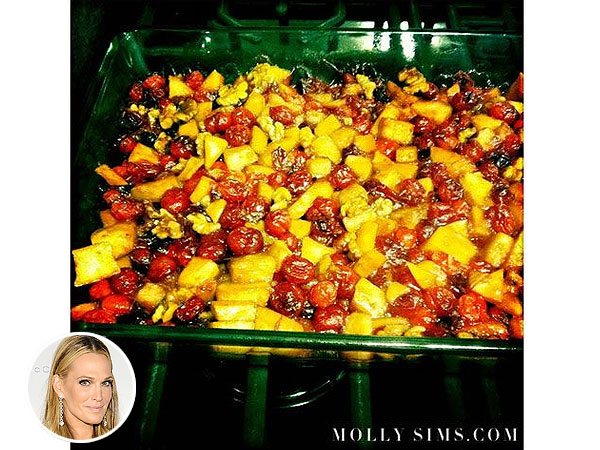 Courtesy Pinterest; Inset: Michael Kovac/WireImage
MOLLY SIMS
With cranberries, apples, cinnamon and cloves, this hot cranberry salad is like autumn in a baking dish. No wonder it's Sims' favorite Thanksgiving food. "I've been making it for years and it's always a huge hit," she posted, along with the recipe, on mollysims.com before pinning the photo. "My mouth is watering just thinking about it!"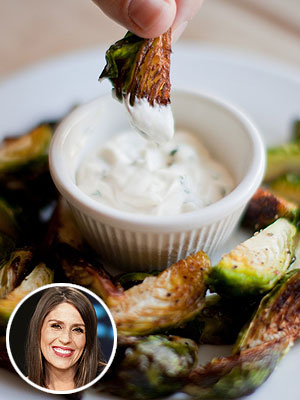 Lou Rocco/AP
SOLEIL MOON FRYE
You'll love dipping these crispy roasted Brussels sprouts in garlicky mayo, just like the former Punky Brewster actress does. (We can't promise that her kids love it as much!)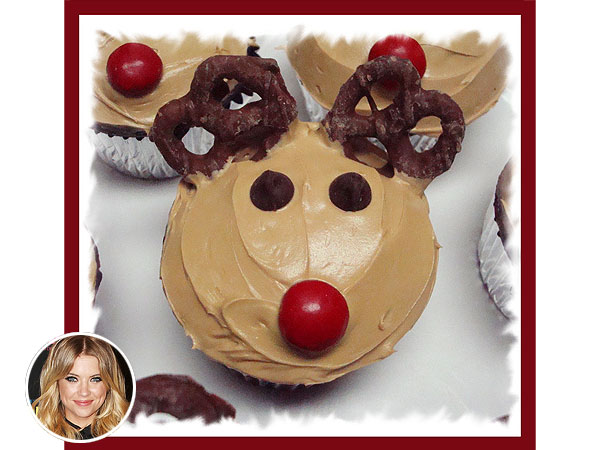 Courtesy Pinterest; Inset: Aldo Verretti/Startraks
ASHLEY BENSON
How can frosting, a couple of chocolate-covered pretzels and a few M&Ms look so darn cute? The Pretty Little Liars star fell for these reindeer cupcakes, complete with Rudolph-red noses.

—Nancy Mattia