Orange Crocs Discontinued; Mario Batali Buys 200 Pairs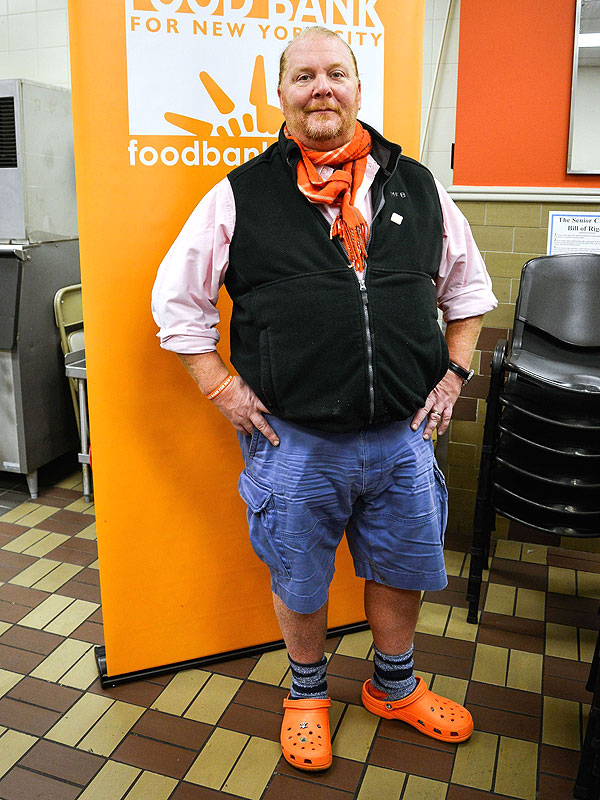 MediaPunch Inc/REX USA
It reminds us of the Seinfeld when Elaine hordes her favorite discontinued contraceptive (the sponge!): Celeb chef Mario Batali special-ordered a whopping 200 pairs of Crocs when he heard that the shade—his signature hue—is no more.

"They're gonna stop the Mario Batali orange! It's preposterous!" he says in the December/January issue of Details. "But they're doing pretty well without me. Nothing lasts forever, baby."
If Batali's your fashion icon, don't despair: A rep from Crocs tells Eater.com that although the company will no longer sell bright orange Crocs in the brand's classic design, their Bistro Mario Batali Vent Clog design—created in the chef's honor in 2007—will still be available in orange. The two styles look fairly similar, although the Bistro Mario Batali shoe is sans top vents.
But for Batali, who wears the classic Croc everywhere—from the kitchen to red carpet events—this news was cause to stock up, like you would with soup cans before a storm.
"I just ordered 200 more [pairs]," he said in the Details article. "They made a special run for me before they retired the color."
Lets do the math: Even if Batali wears out his Crocs every 3 months, that's enough pairs to last him 50 years, or until he's 103. Chef, we think you're set.
—Amy Jamieson
RELATED VIDEO Learn to Make Pasta Salad, Mario Batali-Style