Hot Chocolate for Cool Parents: 4 Creative Recipes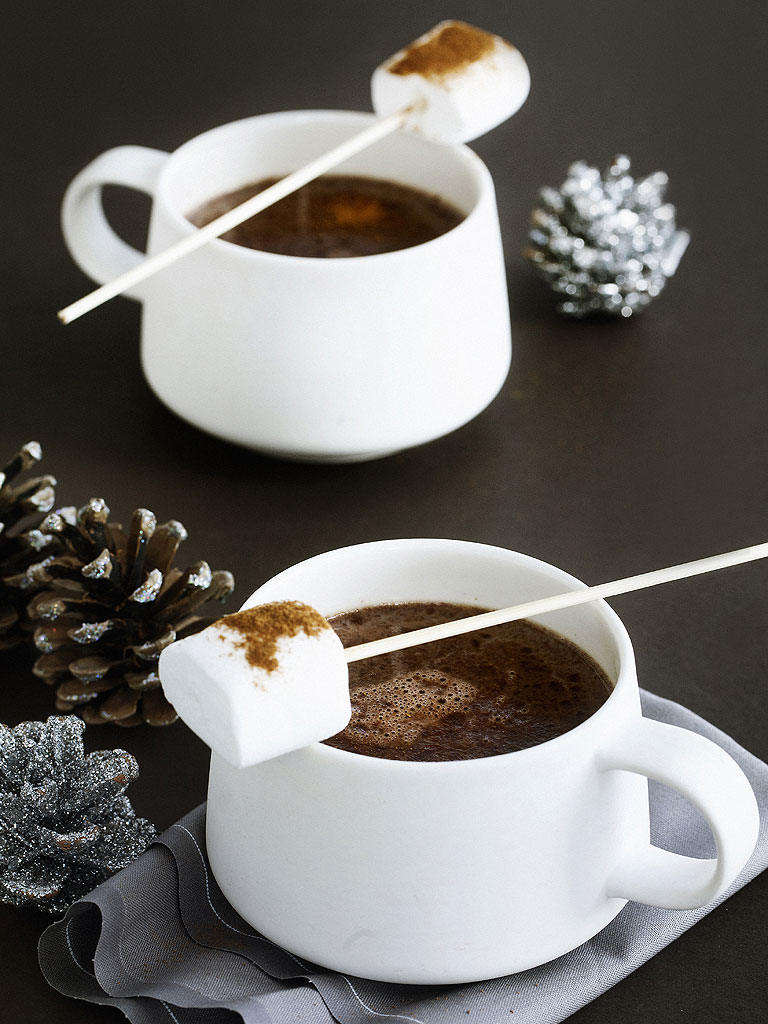 Getty
A cozy night of watching movies with your kids calls for one thing: hot chocolate.

We all have a stash of pre-mixed hot chocolate powder stashed in the cupboard but, really, it's not that much more work to use the real stuff. The keys to the perfect cup of cocoa: Choose solid dark chocolate squares or bars (instead of powder), use whole milk (instead of skim or low-fat) and let the mixture simmer (not boil) on the stove.
And now for the fun part—adding delicious new flavors. Top Chef Desserts alum Katzie Guy-Hamilton, now the executive chef at gourmet chocolate company Max Brenner, shares four ways to take your hot cocoa over the top!
1. Maple syrup mix-ins. The sticky stuff isn't just for breakfast, Guy-Hamilton says. She stirs a teaspoon of maple syrup into her mug of hot cocoa, "but feel free to bump that up to a healthy tablespoon if you like things on the sweeter side," she adds. Ever eaten chocolate chip pancakes soaked in maple syrup? It's the same flavor combo (yum!).
2. Candy cane straws. Guy-Hamilton loves drinking her hot chocolate through a peppermint straw. Crack the hook off of a candy cane so only the rod remains, and often you'll find a narrow hole that will work to suck the liquid through. You may have to go through a few candy canes to find the right one, but the minty flavor it adds to the cocoa—and the fun your kids will have slurping—is worth it.
3. Ice cream volcanos. "Pour hot chocolate on top of a scoop of vanilla ice cream—and hurry up and eat it before it melts!" Guy-Hamilton says. Bonus points if you shape the ice cream into a volcano and pretend the hot chocolate is lava.
4. Peanut butter ice cubes. Mix two tablespoons of peanut butter into every 8 ounces of hot chocolate, freeze the mixture in ice cube trays, then blend for an icy treat, she says. This cocoa slushy is so cool, we can forgive it for not actually being hot. As long as we're drinking it indoors.