Mark Ballas: I Tried to Quit Smoking 30 Times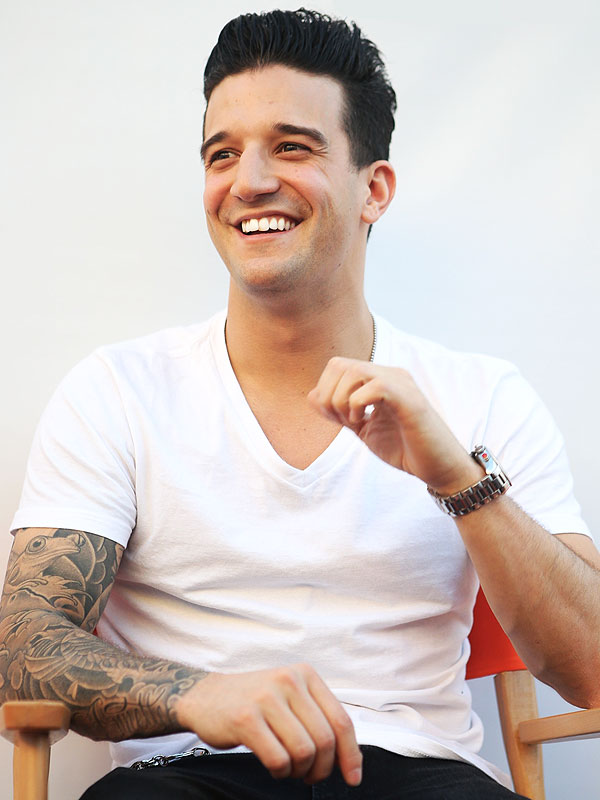 Chelsea Lauren/Getty
Dancing with the Stars' Mark Ballas had been a cigarette smoker for over a decade and, after many unsuccessful attempts, has recently quit his habit. Below, he shares his story of struggle and success with PEOPLE.
Between long days in dance rehearsals and long nights at the studio, my life requires discipline. When I put my mind to something, I'm all in and will not stop until I accomplish my goal—which is why I didn't expect quitting smoking to be such a challenge.
You might be surprised to learn that for more than 10 years I was a smoker. I grew up with several of my friends and family members smoking, so it didn't seem strange to pick up a cigarette for the first time. It started out as one cigarette here and there—even sneaking in a smoke in the bathroom at school (ha!)—but before I knew it, I was up to a pack a day. I was hooked.
Like many people, stress became a main trigger to push me to light up. My line of work can be very unpredictable—long hours, last-minute performances and schedule changes—so smoking became my release. It became my normal routine: Wake up, have a smoke, drive to work, have a smoke, take a break, have a smoke. Now that I think of it, I probably attempted to quit 30 times in my life with no success. How scary.
I like to think of myself as a healthy guy. I like to eat right—usually egg whites with avocado for breakfast and lean chicken or fish for dinner—and stick to a gym routine to get my cardio in. Cigarettes were just not fitting into that lifestyle. But when smoking started to affect my stamina and endurance, I knew it was time to quit for good.
It really hit me at the end of a two-minute dance routine one day, when I doubled-over, wheezing and coughing. That was a serious wake-up call. I knew this time had to be different, so I decided to use Blueprint to Quit, a quit-smoking program for which I am now a paid spokesperson.
I had to think of it this way: Dancing is all about partner work, and I needed a "partner" to help me quit. Not that it was easy, but I went all in using a nicotine patch, online support and, of course, a little love from family and friends (shout out to Mom!) to help curb my cravings.
I've been smoke-free for more than six months now and it's like a massive weight has been lifted off my shoulders. I can breathe easier, I'm not getting worn out by my routines and workouts and, well, I just feel better.
If your 2014 resolution is to give up smoking, make it happen. Go for it and don't give up! Pick a day, get support, stay focused and tackle this huge life change head-on. Don't be afraid to mix things up, change your state of mind and try something new.
Quitting smoking is one of my biggest accomplishments yet. And if I can quit, so can you. I believe in you.
Peace and love in the New Year.