Throw an Easy, Pretty Dinner Party—Inspired by Art!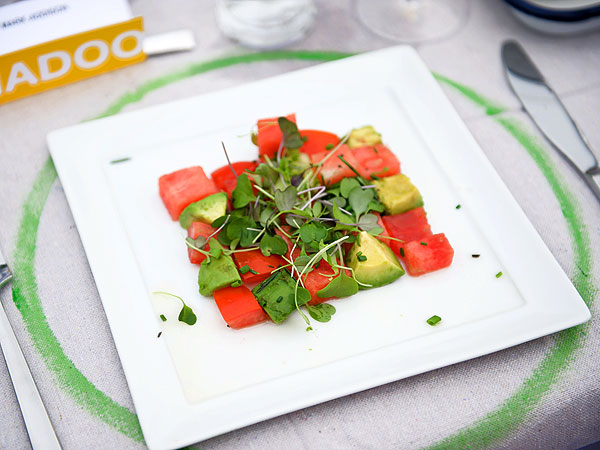 Courtesy Mark Addison
Kim and Kanye, Blake and Ryan, and even Princess Eugenie are painting Miami Beach red this week at Art Basel, an international four-day fair known for its groundbreaking modern and contemporary art exhibitions—and even better parties.

But if you can't make it to South Beach Dec. 4-8, you can still get in on the celebrations: Use the mega-event as an excuse to throw a dinner party with a picture-perfect theme.
Play around with presentation and it's easy to create an entire menu riffing on artwork, from watercolor cocktails to a Cubist salad, says celebrity designer Mark Addison, who has planned soirees for stars like Kelly Ripa and Eva Mendes.
Even pals who don't know the Mona Lisa from Monet will appreciate the four gorgeous, art-inspired dishes below. Addison explains how to pull off each one: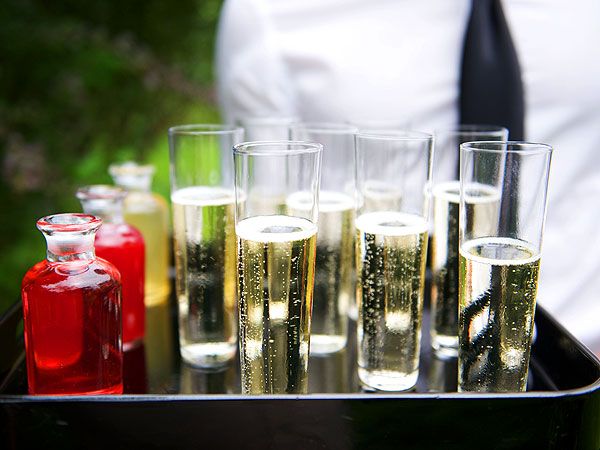 Courtesy Mark Addison
Champagne Watercolor Cocktails
Serve sparkling wine alongside colorful fruit juices, such as mango, blood orange and pomegranate, Addison says. "Just a few drops will create a watercolor effect in your glass."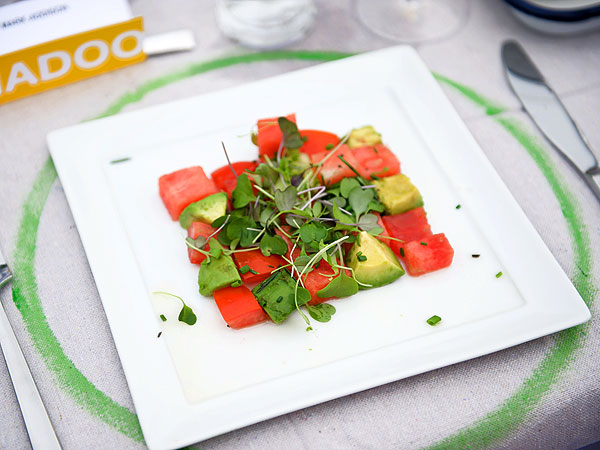 Courtesy Mark Addison
Cubist Salad
Cut colorful fruits and vegetables into cubes and arrange them like a checkerboard on a square plate to create a "tasty mosaic," Addison says. "Mine features cubed avocados, cucumbers, tomatoes and watermelon, finished with a Champagne vinaigrette and micro greens."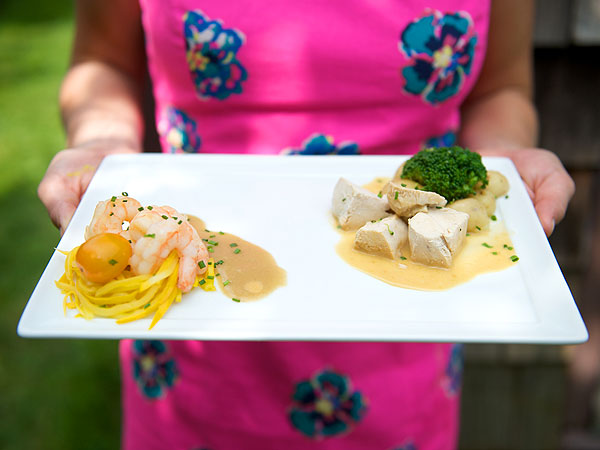 Courtesy Mark Addison
Landscape and Seascape
When creating what Addison calls a foodscape, you have to use your imagination about the ingredients: Broccoli florets become trees, tiny potatoes represent stones. To create his artful take on surf and turf, lay broiled shrimp on a sea of yellow spaghetti squash and poached chicken in a field of broccoli florets and potatoes.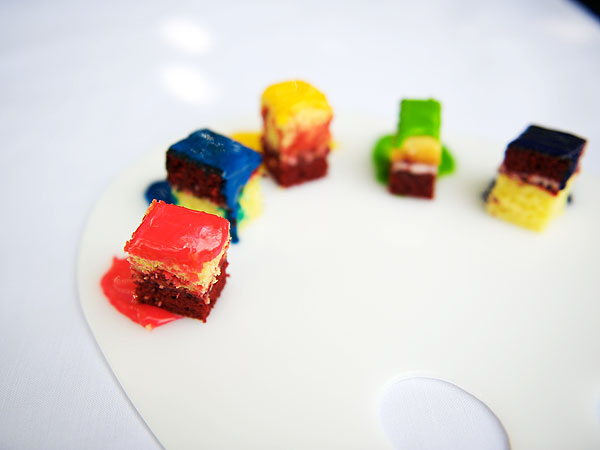 Courtesy Mark Addison
Palette of Petit Fours
Place plain cake pieces, cut into cubes, onto an artist palette (available at any art store; plastic palettes come 10 to a pack for around $15) or on a white plate, Addison says. Mix brightly colored icings and generously top each cake piece with a different color, allowing the icing to overflow onto the plate like drips of paint. Behold: a true masterpiece!
—Marissa Conrad