The Ultimate Ron Burgundy Scotchy Scotch Scotch Cocktail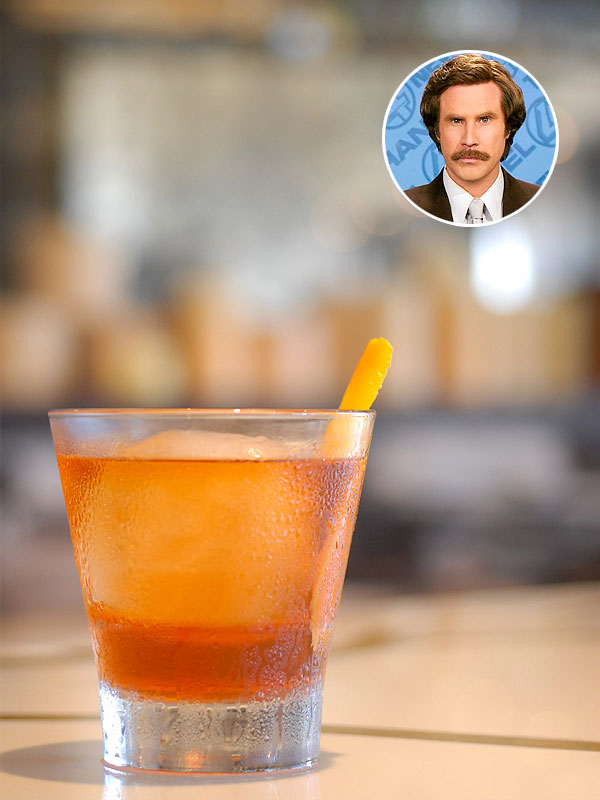 Courtesy Cusp Dining & Drinks
It's time to take Ron Burgundy's signature "stay classy" sign-off to heart.

Because pre-gaming the new Anchorman movie with a Scotch cocktail is so much more sophisticated than, say, dunking our heads into a pint of butterscotch ice cream.
Nate Howell, head bartender at Cusp Dining & Drinks just outside San Diego, has created a drink inspired by Will Ferrell's fictional news anchor, and—in honor of the December 18 release of Anchorman 2: The Legend Continues—he's sharing the recipe with PEOPLE.
The cocktail pairs Burgundy's favorite booze (Scotch, of course) with grapefruit juice and brown sugar syrup to create just the right balance of sour and sweet. It's as smooth as Veronica Corningstone when she's tricking Burgundy into swearing on air.
To get this drink into your belly, all you need is a handful of ingredients and a cocktail shaker:
The Ron Burgundy
Makes 1
2 cups brown sugar
2 oz. Scotch (Howell uses Famous Grouse)
½ oz. fresh lemon juice
½ oz. fresh grapefruit juice
2 dashes peach bitters
2 dashes angostura bitters
Orange or lemon peel, for garnish
1. In a small saucepan over medium heat, heat brown sugar and 1 cup water. Stir until sugar is dissolved. Remove from heat and let cool.
2. In a shaker with ice, combine the Scotch, lemon and grapefruit juices, ½ oz. brown sugar simple syrup, and bitters. Shake vigorously and strain into a short glass with large ice. Garnish with an orange peel. (Leftover brown sugar syrup can be stored in a jar to use in future cocktails.)
VIDEO: How Will Ferrell as Ron Burgundy is Shaking Up the Advertising Industry