The Best Holiday Gifts for the Country Music Fan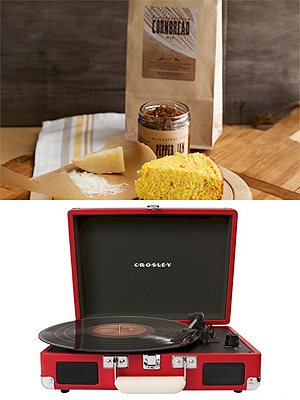 Top: Courtesy Blackberry Farm; Bottom: Courtesy Crosley
SOUTHERN HOSPITALITY
If you know someone who's cuckoo for country, you're about to become the world's best Santa Claus.

Yes, your holiday deadlines are getting dangerously close, but there's still time to nab for these Southern-style gifts—and have them under your favorite Country music lover's tree in time for Christmas morning.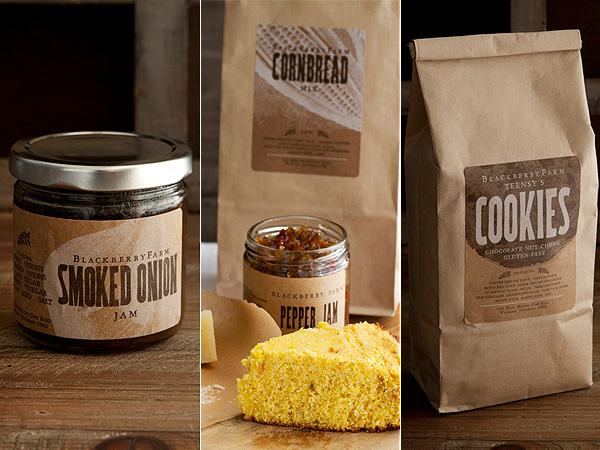 Courtesy Blackberry Farm
JAM, COOKIES AND CORNBREAD FROM BLACKBERRY FARM
Blackberry Farm in Walland, Tenn. was the scenic backdrop for Kelly Clarkson's and Ashley Monroe's weddings, and Blake Shelton and Miranda Lambert's engagement party, so you know this spot has charm! With a gift shop filled with housemade treats, like their smoked onion jam and simple-to-make mixes—we love the crumbly cornbread and the chocolate nut chunk cookies—you won't have to look long for the perfect present.
BUY IT! $13 and up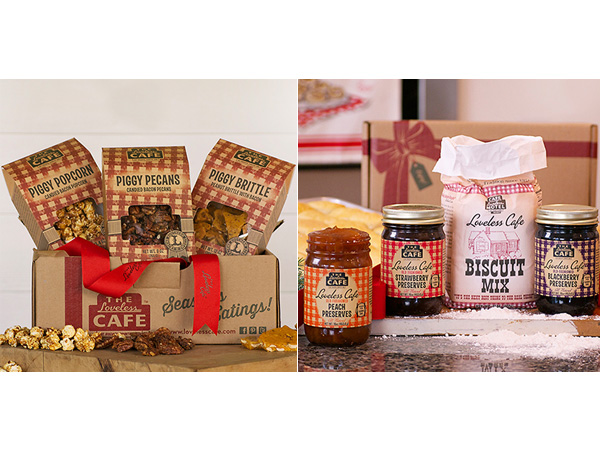 Courtesy Loveless Cafe
SNACKS FROM LOVELESS CAFE
There's a reason people line up in front of Nashville's Loveless Café. The food is that good—especially they're famous Southern biscuits. The recipe is a closely guarded secret, but there's one way to enjoy them at home: Buy their pre-made biscuit mix, which comes packed with housemade jam to spread on the flaky rounds.
Our other favorites from the café's online shop: the Deluxe Breakfast (biscuit mix, jams plus bacon, grits and more goodies) and the Piggy Pack, which has candied bacon popcorn, candied bacon pecans and peanut brittle with bacon.
BUY IT! $6 and up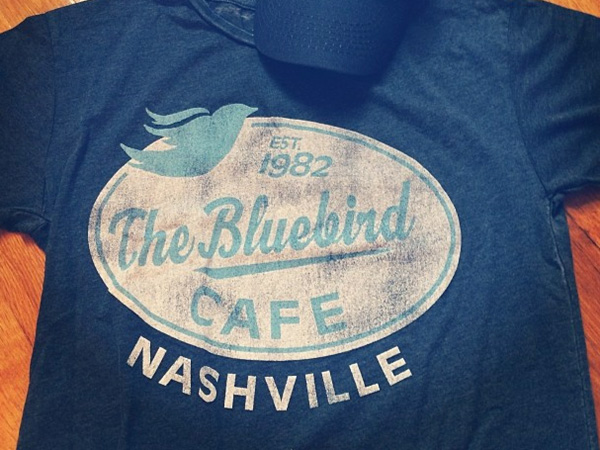 Courtesy The Bluebird Café
BLUEBIRD CAFÉ T-SHIRT
The Bluebird Café may look familiar to folks outside of Tennessee (it's featured almost weekly on ABC's Nashville) but locals know it's one of the best places in town to see country's next big stars perform—and to enjoy some delicious Southern fare. Can't swing a trip before New Year's? Give your favorite fan this vintage-looking t-shirt and he'll walk around town with some serious country cred.
BUY IT! $35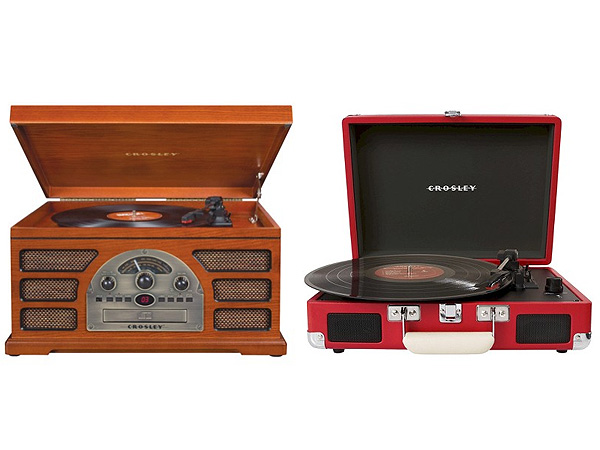 Courtesy Target
CROSLEY RECORD PLAYER
Vinyl is back! Treat the Taylor Swift fans in your life to a new way to listen to her tunes while they're cooking, entertaining or just relaxing. The superstar, plus fellow artists like Kacey Musgraves and The Civil Wars, are just a few of the country musicians who released albums to vinyl this year. And that's nothing compared to the Johnny Cash, Hank Williams and Patty Loveless records that can still be found online, at local record stores and in the attic.
BUY IT! Classic Wood ($88);  Bright Colors ($60)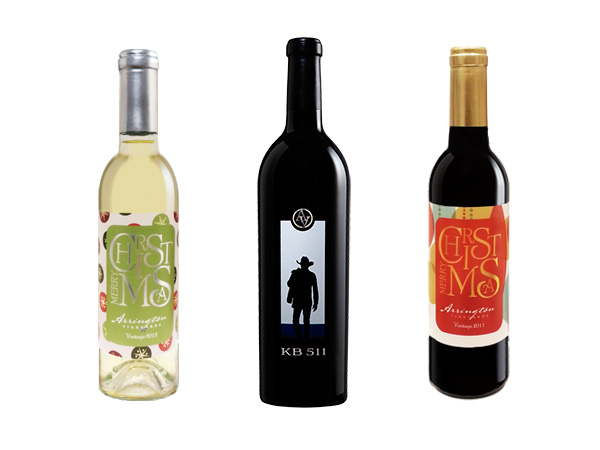 Courtesy Arrington Vineyards
KIX BROOKS' WINES
He's got a Santa-bag-size of #1 hits with his buddy Ronnie Dunn. But when he's not strumming the guitar or hosting a radio show, Kix Brooks is part owner of Arrington Vineyards outside Nashville. Just in time for the holidays, the vineyard offers up both red and white Christmas vinos, as well as plenty of other non-seasonal wines.
BUY IT! $10 and up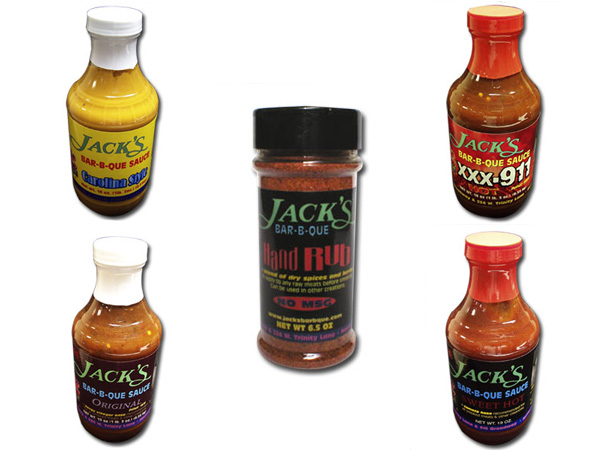 Courtesy Jack's
JACK'S BAR-B-QUE SAUCES AND RUBS
Nestled alongside legendary honky-tonk spots Tootsies and The Stage on lower Broadway in Nashville lies Jack's Bar-B-Que. Even from the street, you can't miss the smell of the tangy, spicy barbecue sauce that you wish you could bottle up and take home. Luckily, you can!
BUY IT! $5 and up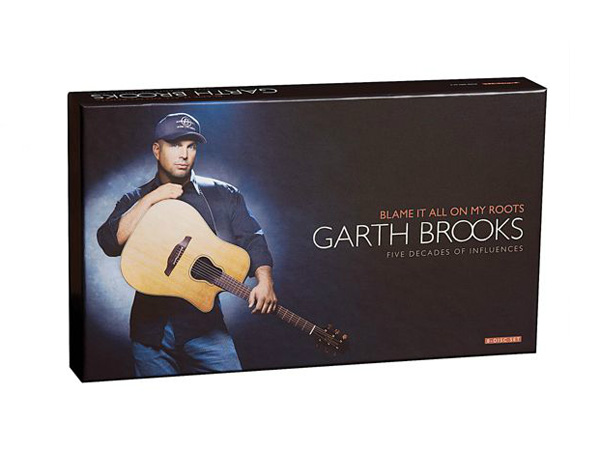 Courtesy Wal-Mart
GARTH BROOKS BOX SET
It's been a big year for Garth Brooks: He finished up his residency at The Wynn in Las Vegas and announced a world tour to come in 2014. The singer also released a new box set, "Blame It All On My Roots," which includes six CDs, two DVDs and, most importantly, NEW music!
BUY IT! $25

—Katie Kauss