Last-Minute Gift Guide: Cookbooks That Food Lovers Will Savor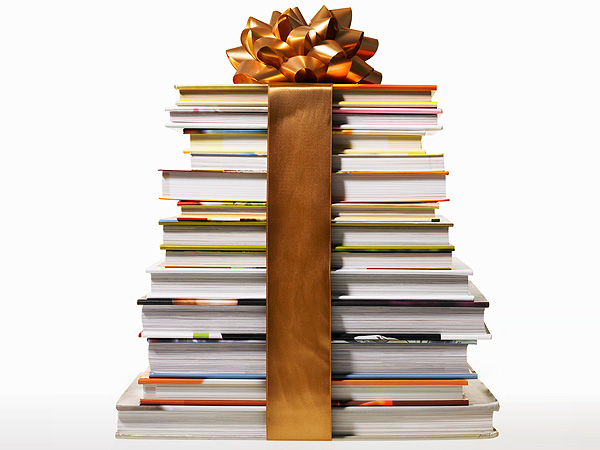 Getty
Your holiday deadline is approaching. Fast.

But your friends will never know you waited until the last minute (again) if they find one of these great cookbooks under the tree. Each book is filled with inspiring recipes, creative techniques and reach-right-through-the-pages photography. Hey, while you're shopping, you may want to snag a couple for yourself, too!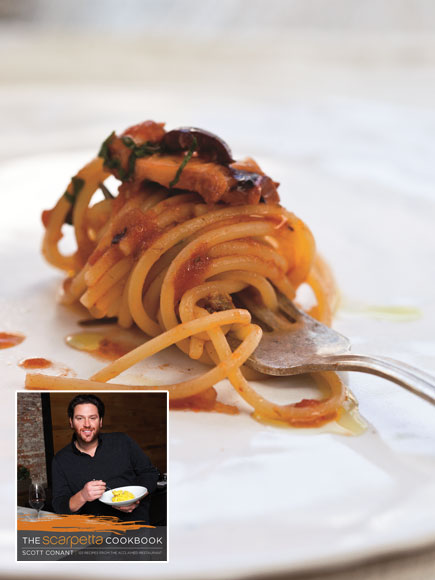 The Scarpetta Cookbook
Chopped judge and Scarpetta co-owner Scott Conant includes easy-to-follow instructions along with 125 of the restaurants' most popular recipes—including his famous spaghetti with tomato sauce. What's the secret to the sauce? Simplicity. Oh, and butter!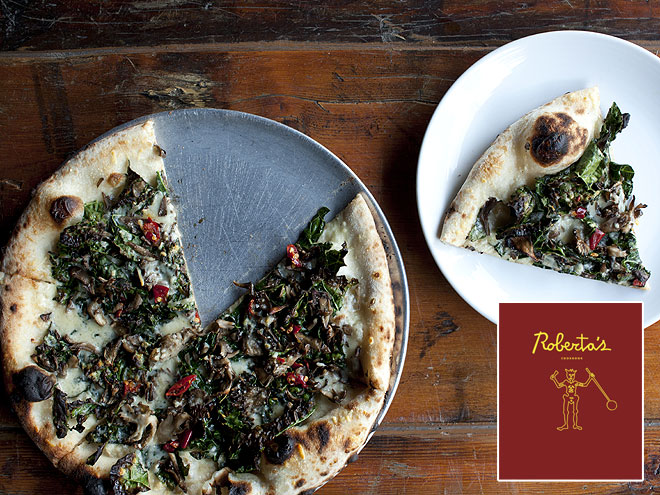 Roberta's Cookbook
Madonna. Bill and Hillary Clinton. Lenny Kravetz. What do they all have in common? They've trekked to the Bushwick neighborhood of Brooklyn for a taste of Roberta's award-winning Neopolitan-style pizzas. In their first book, the team reveals the secret to their 5-ingredient dough, which creates a crust that's fluffy, sturdy and chewy all at once. In other words: perfect.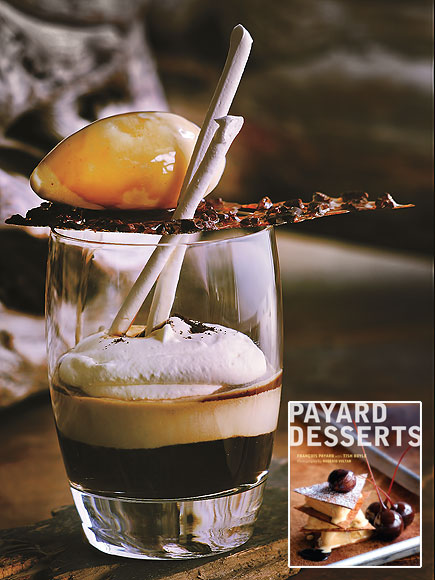 Payard Desserts
Sure, pastry chef François Payard's book is chock-full of show-stopping desserts, like the Reconstruction of Cafe Liegeois with Cacao Nib-Espresso Tuile and Meringue Sticks shown here. (Translation: coffee ice cream, sweetened coffee, whipped cream and a chocolate-cofee wafer on top). But you'll also find three-ingredient sorbets, easy chocolate sauces, and simple-but-creative cakes geared for the home cook. All skill levels welcome here.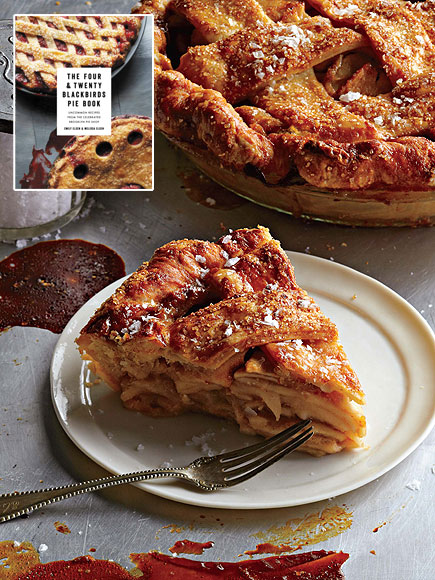 The Four & Twenty Blackbirds Pie Book
Hope everyone saved room for pie, because these rustic recipes by Emily and Melissa Elsen—sisters and owners of Brooklyn's Four & Twenty Blackbirds Pie Shop—have crave-worthy written all over them. Whether you're in the mood for traditional flavors (like salted caramel apple pie) or adventurous combos (green chile chocolate pie, anyone?), you'll be in slice heaven.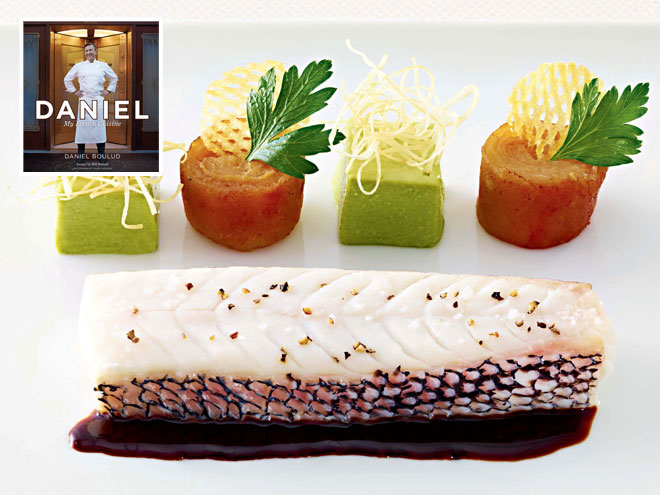 Daniel: My French Cuisine
To celebrate 20 years of his restaurant Daniel in N.Y.C, chef Daniel Boulud devotes his eighth cookbook to the stories and recipes behind his landmark restaurant—and the culinary path that led him there. Step behind the kitchen doors to learn the highly-detailed processes behind his restaurant's best dishes, iconic French recipes that influenced his cooking and, finally, casual recipes he cooks at home.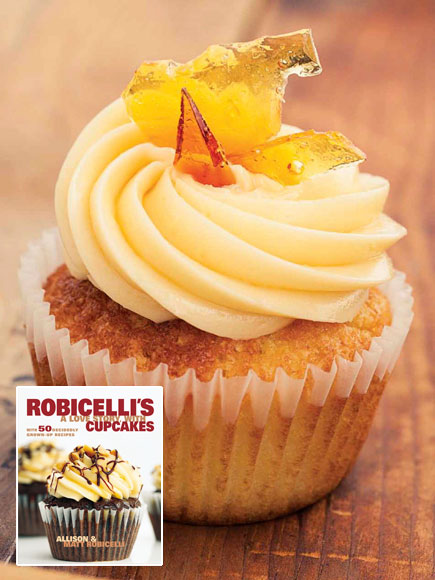 Robicelli's: A Love Story, with Cupcakes
You won't find a red velvet recipe, sparkly or pastel-colored fondant or anything resembling the word "cute" in Matt and Allison Robicelli's book devoted to cupcakes. But what they lack in Instagram-appeal, they more than make up for in flavor—with a sense of humor. Pick from combos like Pecan French Toast, Root Beer Float, Banana Nutella and even cupcakes named after the actresses from The Golden Girls.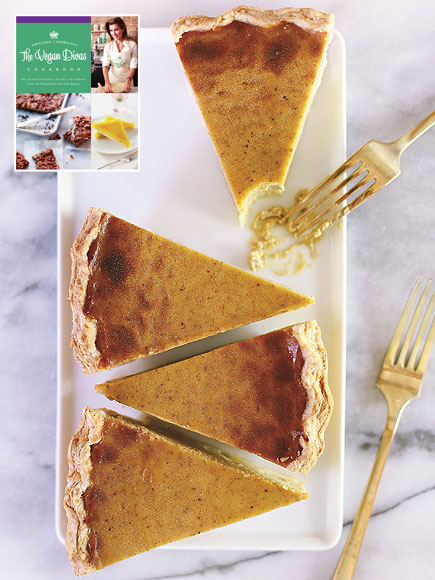 The Vegan Divas Cookbook
How do you bake a cake without eggs and milk? If you're Fernanacy Capobianca, who opened a New York City bakery specializing in healthy, vegan desserts, very skillfully. You won't find dry, crumbly, low-cal-tasting treats in this book—her desserts actually taste decadent. And, if you stick with her, so will your's.
—Sonal Dutt