6 Superfoods to Kick-Start Your New Year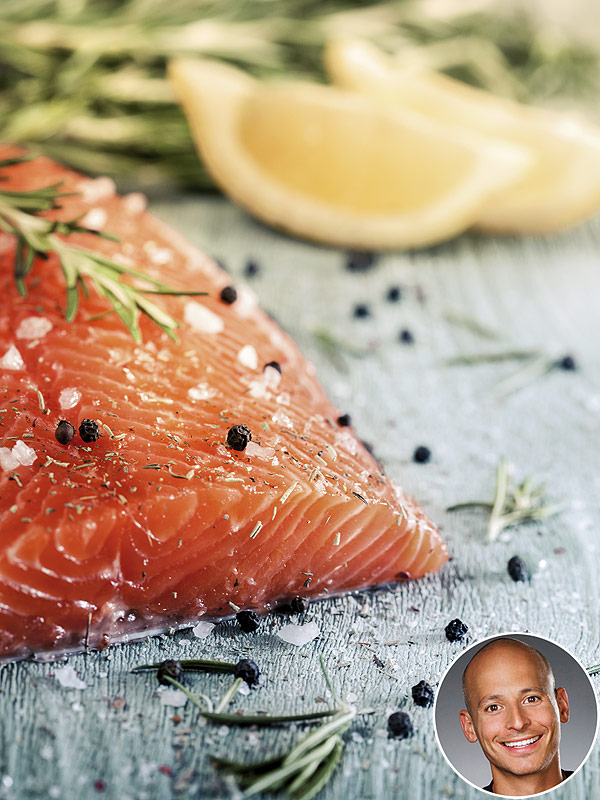 Getty; Inset: Courtesy Harley Pasternak
Harley Pasternak is a celebrity trainer and nutrition expert who has worked with stars from Halle Berry and Lady Gaga to Robert Pattinson and Robert Downey Jr. He's also a New York Times best-selling author, with titles including The Body Reset Diet and The 5-Factor Diet. Tweet him @harleypasternak.

The 12 days of Christmas are over—but there are still six days before the new year!
Instead of seven swans-a-swimming or a partridge in a pear tree, I'm going to give you something more useful: six good-for-you foods you can incorporate into the last days of the year. After all, it never hurts to get a head start on those resolutions.
SALMON
This gorgeous fish is the perfect combination of high-quality protein and healthy fatty acids—and it tastes good so many ways, too! Poached, grilled or raw (sushi, anyone?)…you can't go wrong.
Countless studies have shown that eating salmon can reduce inflammation, boost cognitive function, prevent cancer, keep your heart healthy, and even make your skin and hair healthier. A 4-oz. serving of most salmon contain at least 2 grams of healthy omega-3 fats. That's more than the average U.S. adult gets from all of his or her food over the course of several days!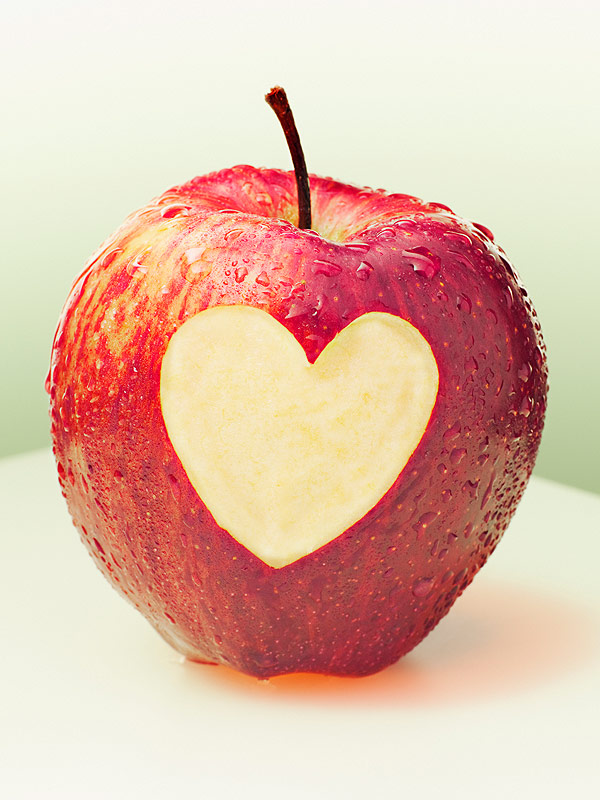 Getty
APPLES
The proverb "an apple a day keeps the doctor away" is true! A plethora of research suggests that apples may help prevent several types of cancer, including colon, prostate and lung. At a lowly 75 calories for one small apple, this tasty fruit packs a powerful nutritional punch with nearly 4 grams of fiber, plus vitamin C and high amounts of ursolic acid in the peel, which may help keep you slim. The acid decreased obesity in lab rats, and increased skeletal muscle.
Whether you bake apples, blend them, or just grab a fresh one to go, they're always a great choice!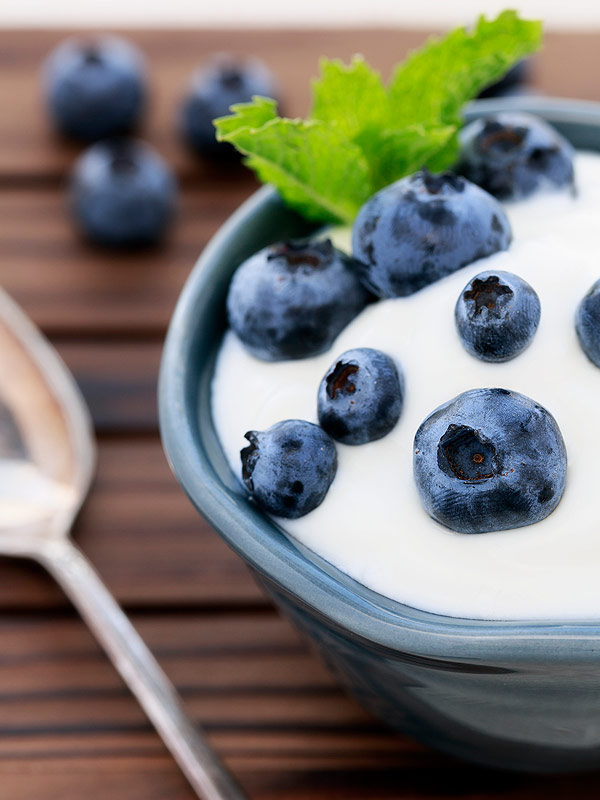 Getty
GREEK YOGURT
Greek yogurt, found at any major grocery store, is significantly higher in protein and lower in sugar than traditional yogurt. It also has calcium, potassium, protein, zinc and vitamins B6 and B12. But it doesn't stop there: Greek yogurt is also a great source of probiotic cultures that may aid in digestion. In fact, due to Greek yogurt's extremely low lactose levels, many people who normally have trouble digesting dairy can easily stomach Greek yogurt.
I love mixing Greek yogurt into my smoothies, eating it mixed with berries, or using it as an ingredient in healthy cookies.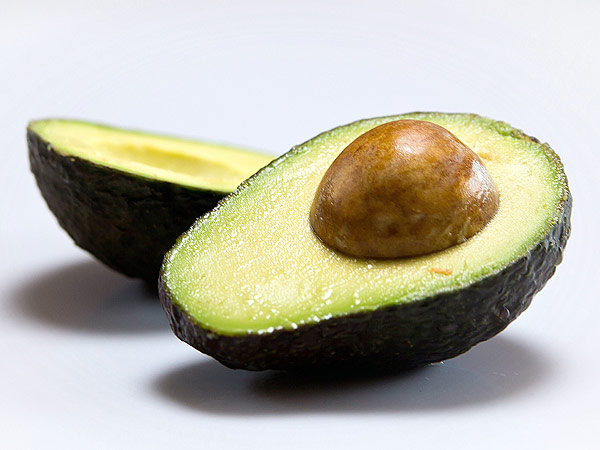 Getty
HASS AVOCADOS
Avocados are good for a lot more than just making guacamole. Americans who eat avocados have a healthier overall diet and get more essential nutrients than those who don't eat the creamy green fruit, found a 2013 report. Avocados are also loaded with heart-healthy monounsaturated fat, and—when compared in equal serving sizes—have 35% more potassium than bananas.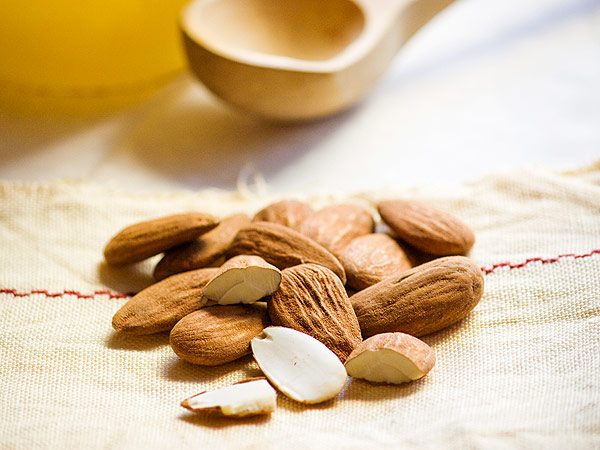 Getty
ALMONDS
I find that many people avoid almonds because of their high caloric content, but snacking on almonds may actually help you lose weight. The combination of the heart-healthy monounsaturated fats and the protein in almonds helps satisfy your appetite and curb overeating. In one study, researchers found that people eating a diet rich in almonds lost more weight than those on a high-carb diet with the same number of calories. So, grab a bunch of almonds and keep them in your purse, drawer or pocket.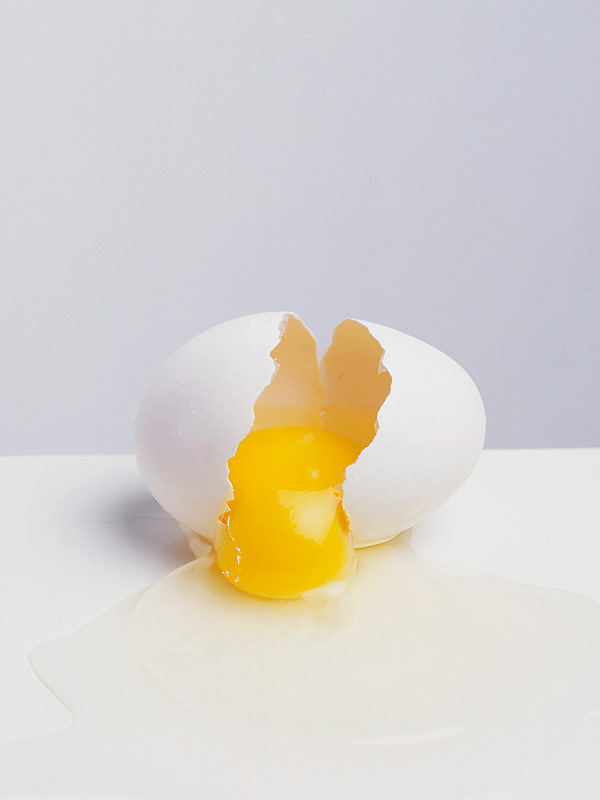 Getty
EGGS
In the past, some nutritionists have villainized eggs—especially the yolks—presumably because of their high cholesterol content. However, recent research suggests that it's our intake of saturated fat, not dietary cholesterol, that contributes to heart disease. Egg yolks are actually incredibly nutrient-dense. They're loaded with calcium, iron, phosphorus, zinc, thiamin, B6, folate, pantothenic acid and B12, and contain vitamins A, D and E, all in one egg.
However, I still recommend the yolks in moderation, as the yolk also contains 100 percent of the fat and 71 percent of the calories of an egg. Personally, I choose to limit my yolk intake, not eliminate it. One yolk mixed in with a few whites makes for a perfect breakfast omelet: An omelet made with 3 whole eggs is 234 calories, while one made with 1 whole egg and 3 egg whites is just 129 calories. Egg-scelent!
Check back tomorrow for a special part two of this post—six workout moves to do to get ready for New Year's Eve (and to get fit in 2014)!