Champagne-Frosted Cookies Are a Sweet Way to Say Happy New Year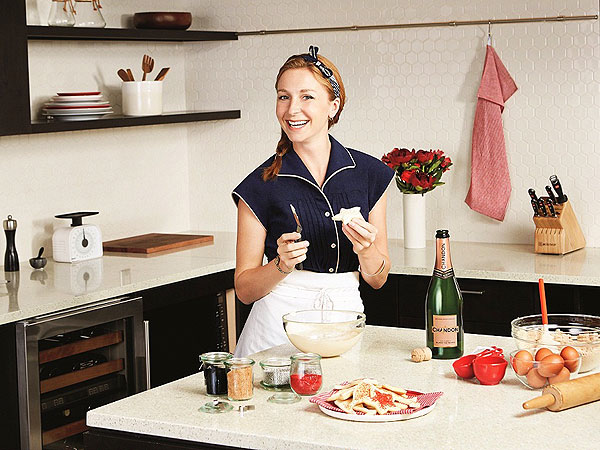 Courtesy Christina Tosi
Break out the bubbly! Christina Tosi, founder of NYC bakery Momofuku Milk Bar, has a new tradition for your New Year's Eve party: cookies topped with a sparkling-wine icing.

"I approach baking for New Year's Eve with the thought that people are a little food-ed out from the holidays. So I've tried to come up with cookies that aren't very sweet," Tosi tells PEOPLE of her cookie recipe, which uses just butter, sugar, flour and salt.
Once decorated with the simple frosting, which Tosi makes with Chandon sparkling wine (she's teamed with the brand for the holidays) and confectioner's sugar, these cookies are "a really nice complement to a glass of bubbly," she says.
Use cookie cutters shaped like stars and champagne flutes—"or anything representative of a New Year's Eve celebration," Tosi says. Sprinkles made with bubbly and granulated sugar make her food even more festive.
"The cookie itself is low profile, so you're glamming it up," she explains. Try it for yourself below!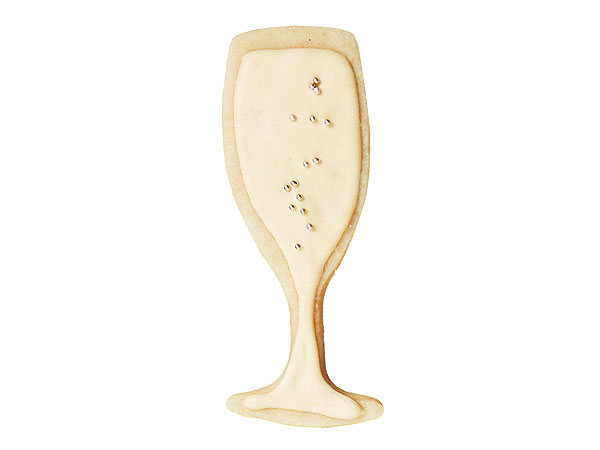 Courtesy Christina Tosi
New Year's Eve Cookies
Servings vary
1 cup unsalted butter
½ cup light brown sugar
2¼ cups flour, plus a sprinkle for rolling
½ tsp. kosher salt
½ cup all purpose flour for dusting
1. In a stand mixer with a paddle attachment, cream butter and light brown sugar on medium-high until well-incorporated, about 2 minutes. Add flour and salt and mix on low speed until well-incorporated, about 1 minute.
2. Flatten dough into two evenly shaped pancakes. Wrap in plastic wrap or wax paper and chill in the fridge for at least an hour.
3. Preheat oven to 350 degrees. Once dough is chilled, remove from refrigerator, dust with a sprinkling of flour and, with a rolling pin, roll out to ¼-inch thickness.
4. Cut out desired shapes. Gently transfer shapes to a lined or nonstick baking sheet. (Work quickly! The colder the dough, the easier it is to cut, transfer and bake.) Bake cookies until slightly golden around the edges, 10-12 minutes. Let cool completely before decorating.
Icing
2 cups confectioner's sugar
¼ cup sparkling wine (use rosé for a pink tint)
Food coloring, as desired
In a medium bowl, slowly whisk sparkling wine into confectioner's sugar. Color icing as desired.
Sprinkles
1 cup granulated sugar
4 tbsp. sparkling wine, divided
1. In a small bowl, combine sugar and 2 tbsp. sparkling wine, tossing with a small spoon until sugar is evenly coated. Spread sugar on a clean, dry baking sheet and let sit out at room temperature overnight to dry out.
2. In a food processor or blender, pulse sugar clumps into a granulated, sugar-like state. Repeat steps 1-2 using the pulsed sugar and only 1 tbsp. sparkling wine. Repeat again.
Cookies can be kept for several days in an airtight container at room temperature.
—Kate Hogan