Celeb Trainer Tracy Anderson: Making New Year's Resolutions That Stick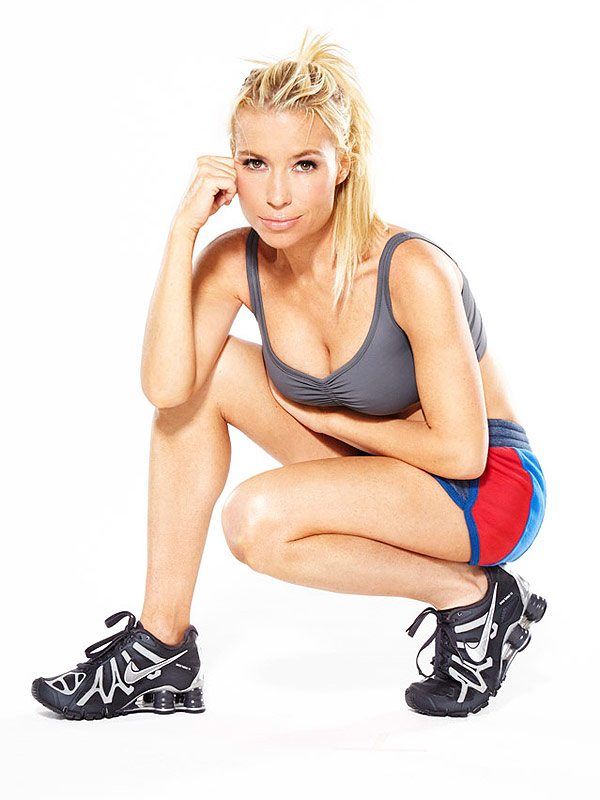 Jason LaVeris/FilmMagic
Tracy Anderson is a fitness expert who created the Tracy Anderson Method, an exercise program followed by celebrity clients, including Gwyneth Paltrow, Nicole Richie, Kim Kardashian and Molly Sims. 

With Thanksgiving and Christmas festivities (and possible overindulgence) behind us, the New Year usually presents a new horizon for many of us—and that usually means making resolutions. If you've been down that road and want to make your resolutions stick this time, read on for Anderson's advice on how to follow through with your best intentions.
1. DON'T BE DRIVEN BY VANITY
There are many kinds of resolutions, some driven by vanity ("I want to fit into the jeans I wore in high school") while others are goal oriented (like running a marathon).The most effective ones create balance in our "body, mind and spirit." "Too often we get stuck on the idea of wanting to look like someone else," says Anderson. "Or wanting a celebrity's rear or legs." According to Anderson, the better approach is to "make personal goals based on looking at yourself, recognizing something in your life that is unhealthy that you need to get in check. Look for it within and look to what it is that you really want to accomplish and then how you are going to hold yourself accountable."
2. PUT YOURSELF FIRST
Anderson notes that even she has a hard time putting herself first, but when it comes to resolutions she makes sure she put her well-being first. Understanding your self-worth is key to helping you become better at what you do in your daily life. "It was hard for me," she admits. "I take care of myself last. You should think, 'Who are the toxic people in my life and why do I tolerate them?'"
3. KNOW YOUR BODY
If revamping your diet is a resolution, make sure you know what foods will be most suited to your body and don't blindly follow what you read. "I am allergic to avocados, coconuts, cranberries and gluten," says Anderson. "Magazines tell you all the time 'eat avocados—they are super foods!' You don't have any idea if that's a super food for you or not."
4. STUDY YOUR FOODS
Know the foods you're purchasing and make conscious choices about what you choose to eat. "The nutritional content in an organic blueberry and a non-organic blueberry is the same," she says, "but what about the chemicals in the non-organic blueberry that your body has to deal with? It makes the nutrient content a moot point."
5. BE KIND TO YOURSELF
When making resolutions we often focus on the things we don't have that we are striving to achieve. To Anderson, it's just as important to arrive at your goal from a positive mindset. "Sometimes people look at resolutions from a judgmental, critical place, like, 'I'm not good enough,' or 'I'm not pretty enough.'" It's you dimming your own light.
—Raha Lewis
RELATED VIDEO Tracy Anderson Reveals Her Best Moves