WATCH: Smart Ways To Lighten Up Classic Comfort Foods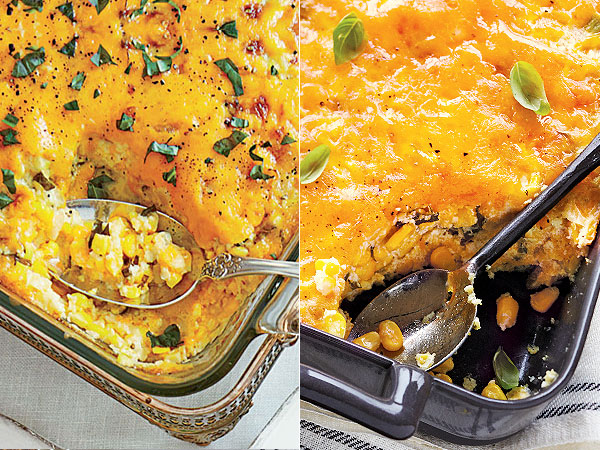 Left: Courtesy MyRecipes; Right: Courtesy Cooking Light
Ali Rosen is the host and founder of Potluck Video, a food and drink website that takes you behind the culinary scene with celebrity chefs, restauranteurs, producers, mixologists and more.

It seems like everyone is trying to eat healthier in the new year—but we all know how hard it is to resist comfort foods like doughnuts and burgers because, well, they just taste so good! A second helping of potatoes here and a little extra cheese there, and even everyday meals can wreak havoc on your waistline.
Allison Fishman-Task of Yahoo's Blue Ribbon Hunter didn't want to give up those guilty pleasures so she devised ways to make her favorite foods lighter, without sacrificing any flavor.
Swapping out high-fat ingredients for healthier ones may seem like a no-brainer—but it's about being smart with what you're adding back in. One of Allison's favorite tricks is to bake with buttermilk instead of butter. "It's kind of like the way everyone uses Greek yogurt instead of sour cream," she says. "It's thick and it's rich and it gives body and tenderness to baked goods but it doesn't add fat."
It's a method that lets us literally have our cake and eat (seconds!), too.
For more surprising tips and a recipe for a new American classic watch the video below: