PHOTOS: Celebs Eating Giant Turkey Legs … Before Turkey Legs Selfies Were Cool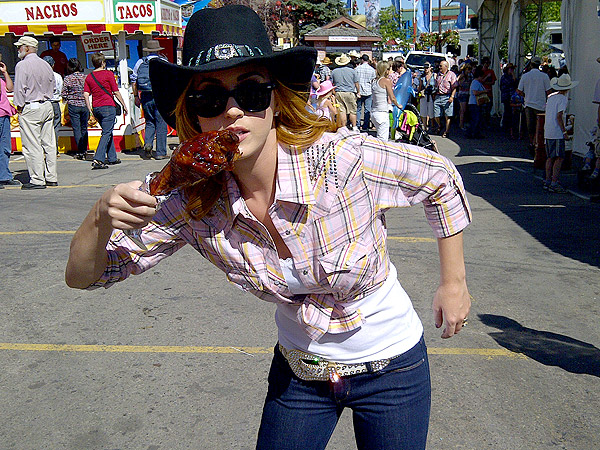 Courtesy Katy Perry
Duck face? No, the newest selfie trend is an even bigger example of fowl play.

Instagrammers on both coasts are turning turkey leg photos—a shot of yourself with one of the whopper turkey drumsticks sold at Disneyland and Disney World—into the latest must-have shot on social media. But Katy Perry could have told you that months ago! (Yup, that's her in the cowboy hat.)
The pop star is also proof that you don't need to get to the happiest place on earth to get in on the action—the photo was taken at Canada's Calgary Stampede, a 10-day rodeo festival.
In fact, we found plenty of stars who've been caught on camera doing the turkey: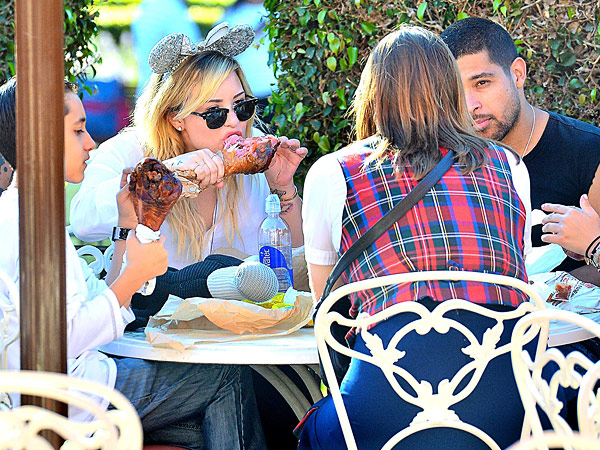 Sharpshooter Images/Splash News Online
Demi Lovato even paired mouse ears with her 1½-pound turkey drumstick, a moment captured by a photographer at Disneyland.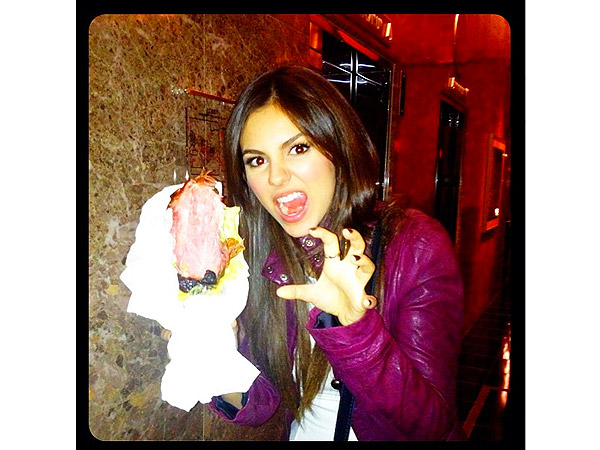 Courtesy Victoria Justice
After winning big a few years ago for Victorious at the Latin American Kids Choice Awards in Buenos Aires, Victoria Justice celebrated by getting her bird on at a local fair.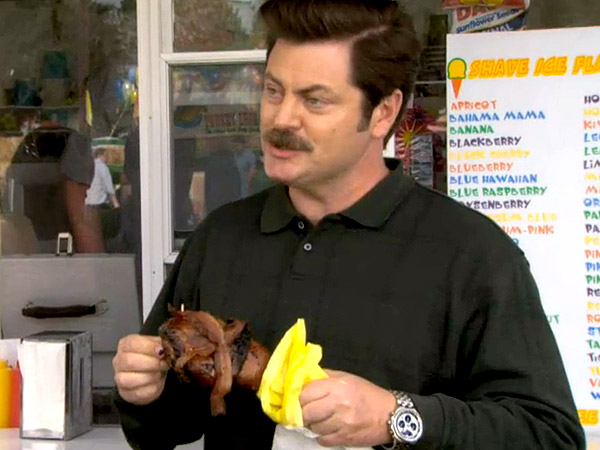 The carnivorously inclined Ron Swanson (played by Nick Offerman) may be a fictional character on Parks and Recreation, but he knows how to ham up a drumstick shot. "Is that bacon on your turkey leg?" Aziz Ansari's character Tom asks Ron in one episode. His classic reply: "They call it a Swanson."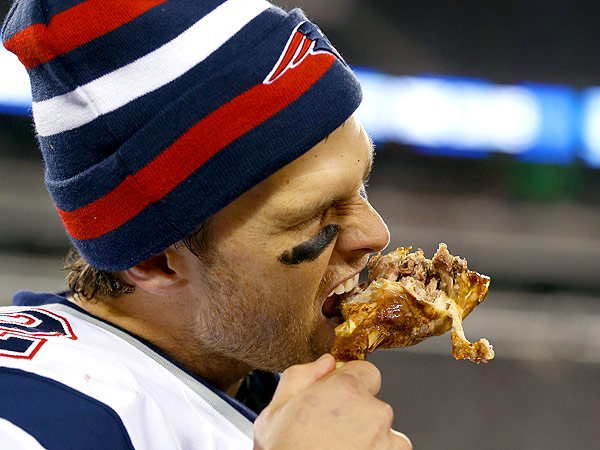 AP Photo/Julio Cortez
After the Patriots walloped the Jets the week before Thanksgiving, the winners—including Tom Brady—chowed down at a post-game buffet that included plenty of turkey legs. Brady looks like he's tearing into the meat here, but many fans at home sympathized with him on Twitter for looking awkward on-screen eyeing the buffet. As one wrote, "Tom Brady's just standing there like what the hell do I do with this turkey leg?"
—Lexi Dwyer
Click HERE to follow PEOPLE Great Ideas on Instagram