You Can Do This: Make the SAG Awards Floral Centerpiece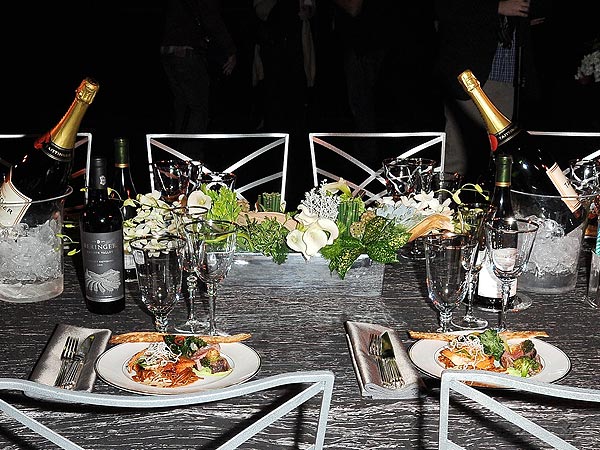 Jill Johnson/JPI
We've got a secret about the beautiful centerpieces you'll see gracing the dinner tables at Saturday's SAG Awards: They're a cinch to make at home.

"I want you to be able to enjoy these flowers during the show," said SAG Awards floral designer Chris Matsumoto of CJ Matsumoto & Sons, who taught The Big Bang Theory's Mayim Bialik how to arrange the chic bouquet at the SAG Awards Behind-The-Scenes event on Wednesday.
Since sharing is caring, we asked Matsumoto to break down the steps for us, too.
The first and most important thing: No need to drop a ton of cash on exotic flowers. Your home arrangement can use any types you want — even selections from your own garden — as long as you vary the texture of the leaves and blooms, Matsumoto said.
Start by tucking a block of floral foam inside a long, shallow vase or planter so it fits snugly inside. Next, trim the stems to fit the height of your vase. Starting with your simplest greenery first, push the stems straight into the foam, hiding the stems completely. You're creating what Matsumoto calls a "flat garden design."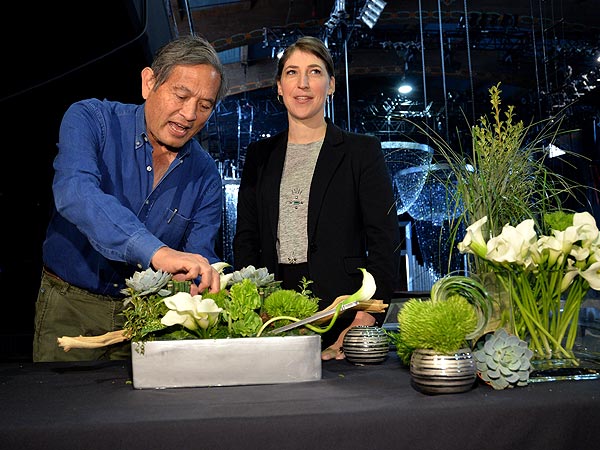 Jill Johnson/JPI
Then, it's time to add height and color. Insert a few orchids and calla lilies (or your favorite flowers) into the foam, pushing the stems in at varying heights so the blooms pop out above the greenery. "Space them out," Matsumoto recommends. Continue until the floral foam is completely hidden from view.
Finally, fill the vase with water (the foam will soak it up quickly) and place your arrangement in the center of your table. How easy is that?