Your Sneak Peek at the Grammy Awards Official Menu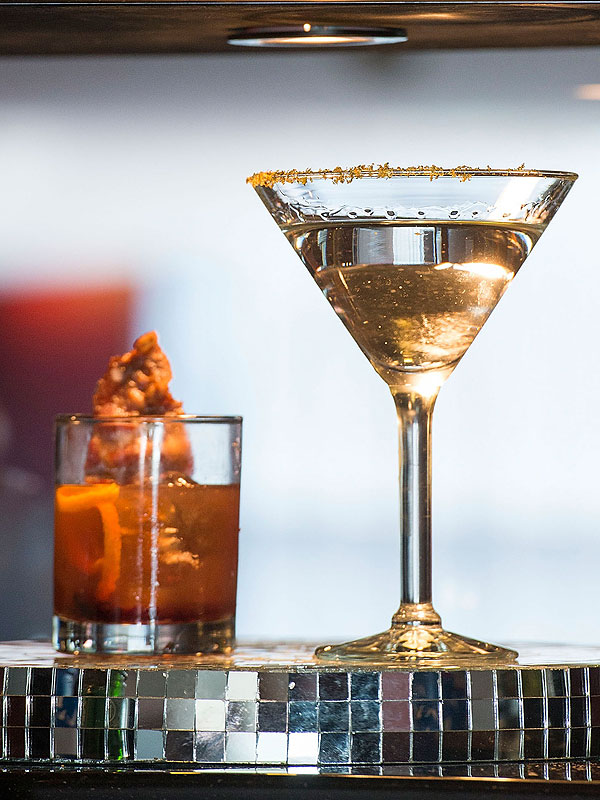 Valerie Macon/Getty
With so many musical performances, the Grammy Awards are one of the most fun award shows to watch — but it turns out the part you never see on camera is even better.

Picture private rooms full of beautiful hors d'oeuvres, cocktails and desserts from Levy Restaurants and Staples Center executive chef Joseph Martin. Since there's no food or drink allowed in the auditorium, these well-stocked suites are where you'll find all of the hungry and thirsty celebs.
We got to taste test this year's menu, and it's a winner. Stars will enjoy the sweet chili chicken salad pictured below, made with Asian pears, toasted sesame seeds, chili-spiced cashews and black and watermelon radishes, and drizzled with honey-ginger dressing.
Also on the menu: Atlantic wild salmon cooked on charred cedar planks, gemstone potato salad and skewers of chicken tikka served over pistachio rice and garnished with mango-red pepper chutney.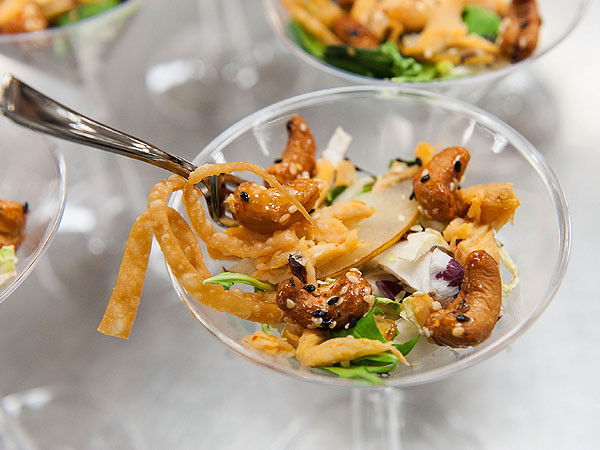 Valerie Macon/Getty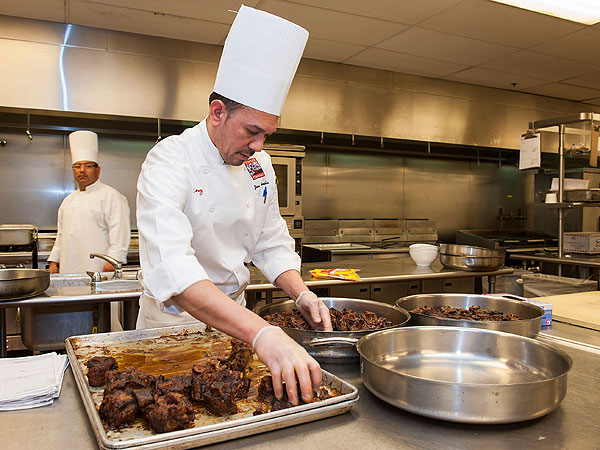 Valerie Macon/Getty
"One of my dreams was to do a bacon-wrapped scallop dish but there is no way a scallop will hold [up all night]," Martin told PEOPLE. "So we came up with short ribs. We smoke them for 17 hours."
Other food you'll find the stars noshing on includes Martin's modern nicoise salad, made with grilled artichokes and seared ahi tuna, and deviled eggs with candy bacon.
"Every year we serve chocolate-covered strawberries," Martin said. "Because I think people like it with Champagne, you know the Grammys, the fun, the rock 'n' roll, the bringing sexy back."
But the most stunning item at the tasting wasn't a dish or even a cocktail — it was a piece of ice carved into the shape of a Grammy Award, which is re-frozen in a sphere of clear ice. That will be served in the Grammys Old Fashioned, one of the night's signature cocktails.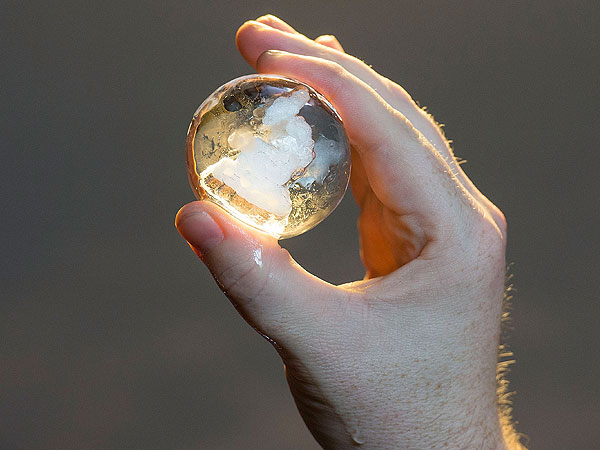 Valerie Macon/Getty
You may not be able to replicate this ice at home, but you can try the cocktails with these easy recipes.
GRAMMYs Old Fashioned
Makes 1
2 maraschino cherries (recommended: Luxardo)
1 tsp. rock brown sugar
2 oz rye whiskey
Dash orange bitters
Candied bacon, for garnish
Orange zest, for garnish
In a glass, muddle cherries and brown sugar. Add whiskey, bitters and a large ice cube, and stir thoroughly. Garnish with candied bacon and orange zest, if desired.
24K Grey Goose Martini
Makes 1
2 oz. vodka
Splash dry vermouth
Edible gold leaves, if desired
Mix ingredients in a cocktail shaker filled with ice and shake vigorously. Pour into martini glass with an optional gold-leaf rim.
—Reporting by Raha Lewis
VIDEO:
Inside Scoop: Grammy Predictions