The 15 Biggest Parties of Super Bowl Week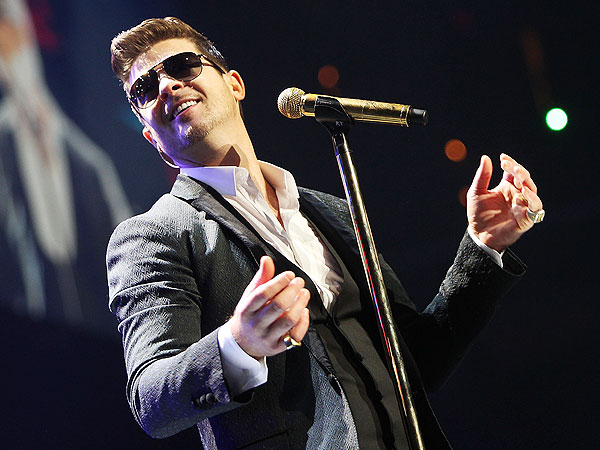 Paul Morigi/WireImage
While it's Peyton Manning — and not hometown QB Eli Manning — playing in the Super Bowl this year, New York is still rolling out the red carpet for the big game.

For the days leading up to the kickoff on Feb. 2, the Big Apple will play host from A-list athletes to big name celebrities. Here is a look at the enviable shindigs popping up around town:

VH1 Super Bowl Blitz Concert Series
Jan. 27-Feb. 1, various locations
Hosted by Nick Cannon and Stacy Keibler, the roaming, six-night concert series includes sets by J.Cole, Janelle Monae, Fall Out Boy, TLC, Goo Goo Dolls and ends with a Gavin DeGraw show in New Jersey. If you can't catch the concerts in person, enjoy the shows from the comfort of your couch: VH1 will air each concert live at 11 p.m. EST.
50 Yard Lounge
Jan. 29-Feb. 2, One Penn Plaza
For the foodies: A-list chefs including Iron Chef Marc Forgione, Chopped's Alex Guarnaschelli and Osteria Morini's Michael White preside over this four-day culinary gathering of cooking demos, tastings and tailgating. Tickets are still available.
EA Madden's Bowl Party at the Bud Light Hotel
Jan. 29-Feb. 2, Hudson River Pier
This is the kick-off to a four-day bash on the Bud Light boat docked near the Intrepid Sea, Air & Space Museum. Thursday brings NFL players and musicians The Roots, Run-DMC and Busta Rhymes and on Friday, Imagine Dragons will keep the thousands expected entertained. Saturday, the Foo Fighters and Zac Brown come to party.

Men's Fitness and Shape Magazine Super Bowl Party
Jan. 31, Cipriani Uptown
The swanky establishment gets a guest list worthy of its air of red velvet rope-exclusivity. Expect to see a mix of lots of pretty people and celebrities like Marc Anthony, Mary J. Blige, John Legend and Petra Nemcova at this sit-down dinner affair. 

ESPN'S 10th Anniversary Super Bowl Party
Jan. 31, Pier 36
This big event space will be filled by over 2,000 revelers who will sway to the sounds of Robin Thicke and Jermaine Dupri. With a theme of "New York State of Mind," the party promises faux skyscrapers and a starry skyline. 

Leather & Laces Super Bowl Party
Jan. 31-Feb. 1, Liberty Theater
A dude's dream: supermodels and football. This annual sultry event — held in the heart of Times Square — is hosted this year by four of the most gorgeous models around. Bar Rafaeli and Brooklyn Decker will host Friday night and Adriana Lima and Alessandra Ambrosio take over on Saturday night. 

Maxim Magazine's "Big Game Weekend"
Jan. 31, Espace
The bash, which is also presented by Talent Resources Sports, is going big: over 10,000 square feet in midtown will be filled with Maxim models and other revelers. On tap as the entertainment? On Friday night, it's world-renowned DJ JUS-SKE and on Saturday night, rap's hottest new name Kendrick Lamar hits the stage.
GQ's Late-Night Super Bowl Party
Jan. 31, Boom Boom Room at the Standard Hotel
The hotel's Boom Boom Room will be packed with 300 well-dressed and perfectly-coiffed partygoers for their annual, exclusive bash. 

Casa de Don Julio Soiree
Jan. 31, Liquid Cellar
This black-tie (yes, black-tie) event will be held at a pop-up event space. Last year's notables included Jeremy Piven and Michael Strahan. 

Howard Stern's 60th Birthday Party
Jan. 31, Hammerstein Ballroom
Who says the weekend has to be only about football? The radio host offered 1,500 tickets for his sold-out, celebratory extravaganza hosted by Jimmy Kimmel. Expect appearances and performances by Jon Bon Jovi, Louis C.K., Steven Tyler, David Letterman, Sarah Silverman and other surprise guests.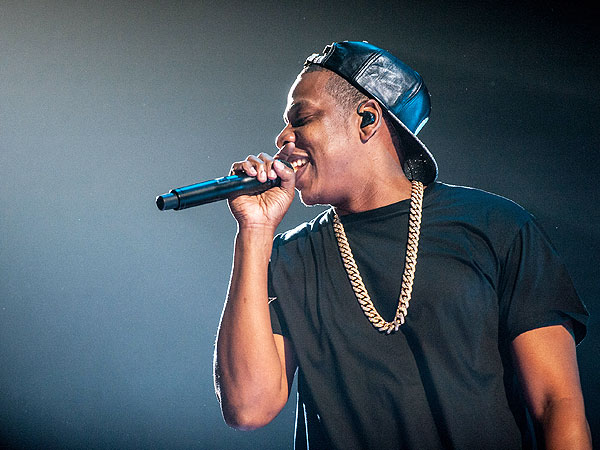 Ollie Millington/WireImage
DirecTV Super Saturday Night
Feb. 1, Hudson River Park Pier 40
The biggest ticket of the weekend will be this blowout co-hosted by Mark Cuban's AXS TV, which features two of the city's biggest names: Jay Z and Eli Manning. The invitation-only event includes the 8th annual Celebrity Beach Bowl, which is a star-studded flag football game. On the roster this year: Chrissy Teigen, Adam Pally, Shay Mitchell, Scott Porter, Chace Crawford, Nina Dobrev, Ian Somerhalder, Tracy Morgan and loads more! (And, yes, Jay Z's favorite cocktail will be flowing freely.)

Drake and Sean Combs REVOLT concert
Feb. 1, Highline Stages
Time Warner Cable, which puts on Combs' REVOLT TV Channel, will have the impresario and Drake headline a private concert. How to get in? You have to be a TWC customer who participated in their Twitter contest earlier this month. 

Taste of the NFL's Party With a Purpose
Feb. 1, Brooklyn Cruise Terminal, Pier 12
NFL alums, chefs and celebrities — Common, David Spade and Tom Arnold to name a few — come together to raise money for hunger relief. This annual night-before gathering is all about good food, good wine, and doing good for those in need. Want to go? Tickets are still available.

NFL On Location's Pre-Game Party
Feb. 2, Izod Center
New Jersey will be playing host to Cyndi Lauper, The Fray, and Doug Flutie and the Flutie Gang, who are all set to perform. 

Pepsi Tailgate Party
Feb. 2, Bud Light Hotel
Fall Out Boy and Jake Owen will get this pre-game gathering amped up. 
UPDATED:
DirecTV/GBK Gifting Suite
Jan. 30-Feb.1, The Gansevoort
What's a celebrity-filled week without some freebies? Stars including John Legend and Michael Jordan are expected at this swanky gifting lounge, which is sponsored by Aruba. From liquor, trips to the tropical island and tech and kiddie-friendly products, the stars can fill up on goodies going into the big game weekend.
—Mary Margaret, additional reporting by Paul Chi and Sonal Dutt