Tastes Like Team Spirit: Super Bowl Sweets Inspired by the Broncos and the Seahawks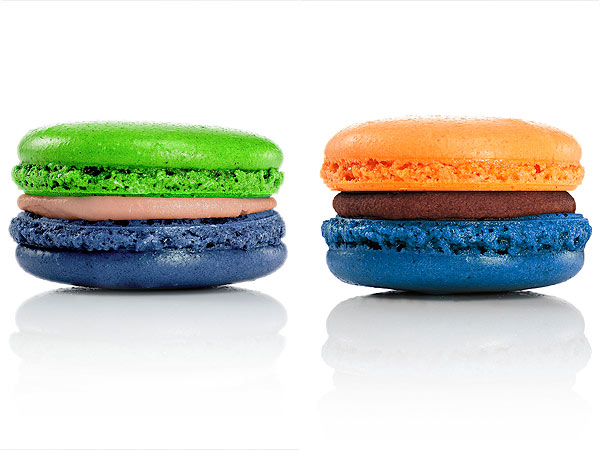 Courtesy Dana's Bakery
FAN-TASTIC TREATS
Hosting a Super Bowl party? Whether your guests are rooting for the Broncos, pulling for the Seahawks or just showed up to watch the commercials, there's one thing they can all agree on: dessert.

We've rounded up seven team-themed treats that will ensure everyone's in a sugar coma by the fourth quarter.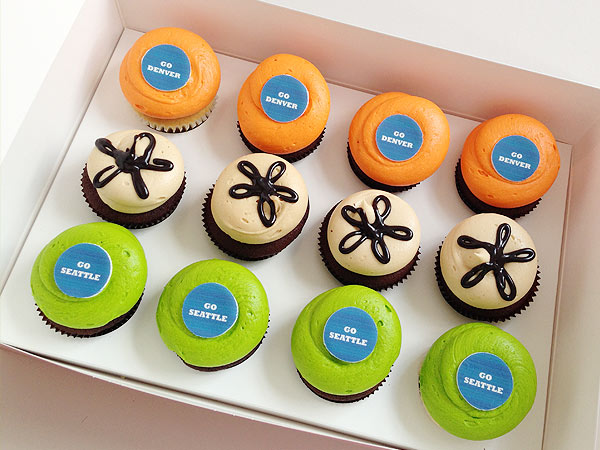 Courtesy Georgetown Cupcakes
GEORGETOWN CUPCAKES
The popular bakery is embracing the Super Bowl spirit by spiffing up their classic chocolate and vanilla cupcakes with brightly colored buttercream frosting (orange for Denver, green for Seattle) and fondant accents. They're shown here with the chocolate peanut butter fudge variety, because when it comes to cupcakes, you can never have too many choices.
Price: $29 for 12 cupcakes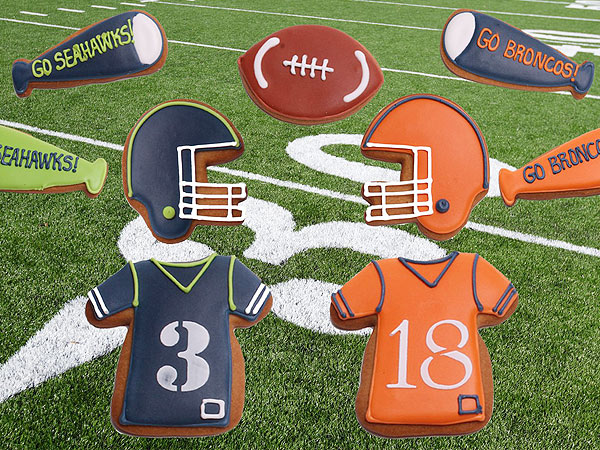 Courtesy Eleni's Cookies
ELENI'S COOKIES
Eleni's pioneered the trend of elegant, meticulously designed sugar cookies, and so it's no surprise that even their Super Bowl creations manage to make football look glamorous. Along with classic white cookies decorated with each team's logo, they've got treats shaped like footballs, jerseys, helmets, and more.
Prices: Superbowl XLVIII Cookie Set: $40 for 10 cookies; Cookie Huddle Gift Tin: $45 for 18 cookies; Game Day Cookie Tin: $65 for 29 cookies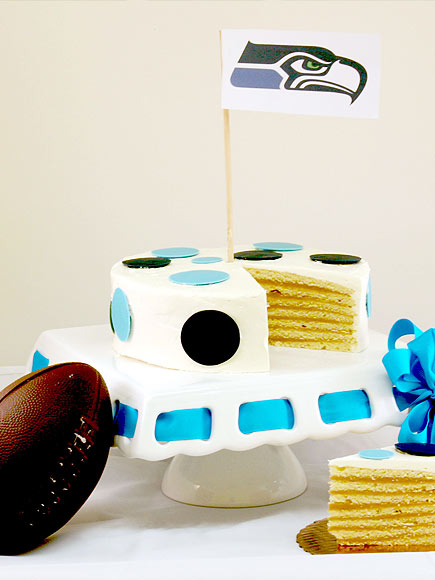 Courtesy Caroline's Cakes
CAROLINE'S CAKES
Oprah BFF Gayle King is a fan of the treats from South-Carolina–based baker Caroline Ragsdale-Reutter, whose seven-layer caramel cake was also featured in the movie The Help. Now Ragsdale-Reutter has created two simple, stylish confections to honor the Seahawks and the Broncos. Each yellow cake is frosted with vanilla buttercream and finished with chocolate dots in team colors.
Price: $68 for a nine-inch round Seahawks or Broncos cake (serves 14 to 20)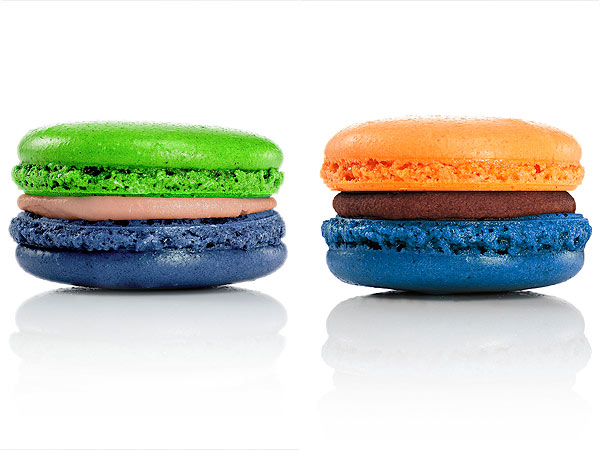 Courtesy Dana's Bakery
DANA'S BAKERY
This New York bakery is known for putting making delicate, French-style macarons in feel-good American flavors like oatmeal raisin and fruity cereal. Owner Dana Loia created two new brightly colored varieties for the big game: Denver peanut butter chocolate and Seattle sea salt. They're sold together as a mixed assortment, which is perfect because no matter which team you're rooting for, you're going to want to try both flavors.
Price: $30 for a box of 12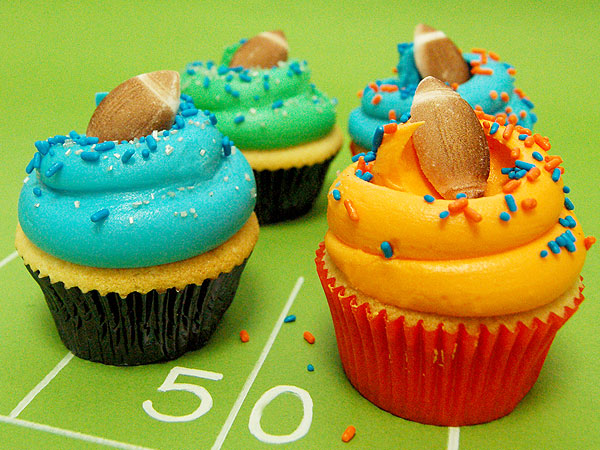 Courtesy Magnolia Bakery
MAGNOLIA BAKERY
Rather than use team logos to decorate their cupcakes, Manhattan's cultishly popular Magnolia Bakery opted for a bit of whimsy: almond-paste footballs and a smattering of colorful sprinkles.
Price: $48 for 12 cupcakes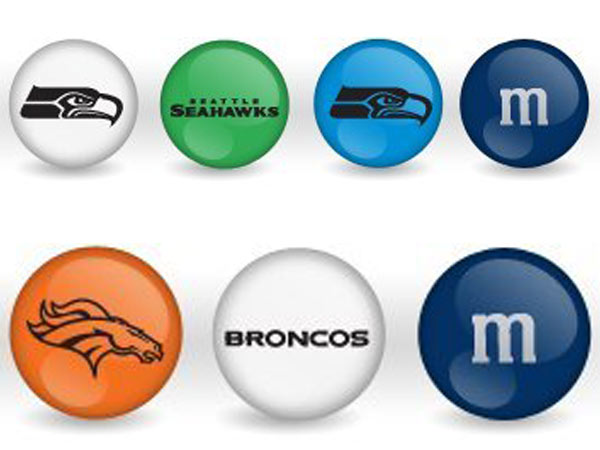 Courtesy M&M's
SUPER BOWL M&M's
No one's going to argue if you add a bowl of M&M's to your Super Bowl spread. But should those M&Ms happen to be done in Broncos and Seahawks colors with adorable, teeny-tiny team logos, you've just taken your football hosting duties to the next level. Bonus: There's going to be commercial of a yellow M&M twerking, so you'll be totally on trend.
Price: $29.99 for The Big Game Box (set of four 7 oz. bags)
—Lexi Dwyer