Chocolate Toothpaste: Should You Eat It or Brush With It?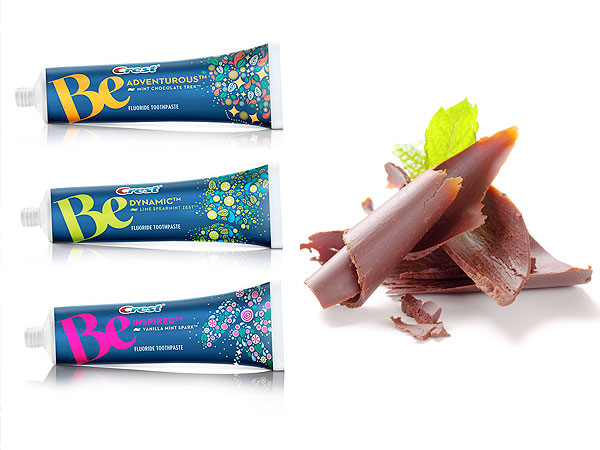 Courtesy Crest; Getty
Is this toothpaste or a Thin Mint?

In a world that has already embraced bacon-flavored dental floss and butter-scented gum, there comes another Franken-flavor combo: mint chocolate toothpaste by Crest.
Developed by the brand's in-house "flavorists" (think Starbucks baristas but with an oral fixation), the Crest Be toothpaste "opens with a rich, creamy cocoa flavor," according to the company, and "evolves into a minty cool sensation."
Okay, Crest: You're on! A PEOPLE.com staffer gave the toothpaste a squeeze (we had a sample). Her impression: "It does smell like cocoa powder coming out of the tube and there was a definite minty sensation after I finished brushing. But I had an odd taste in my mouth—and I felt like I needed to go brush my teeth." Oh, the irony.
Want to try it yourself? Mint Chocolate Trek will be sold in drugstores and major retailers for $4.99 starting the week of Feb. 3. Two other candy-store flavors, Lime Spearmint Zest and Vanilla Mint Spark, will be introduced in the coming weeks.
–Nancy Mattia