Ketchup, Mustard or Mayo: Which Condiment is Really King?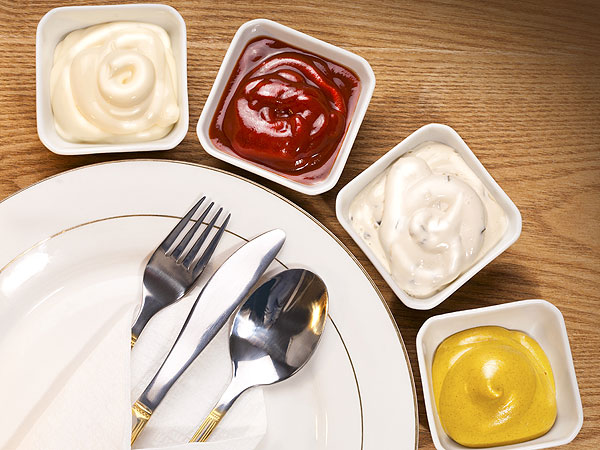 Getty
What's more all-American than ketchup and fries? Apparently, low-fat mayo on a spicy tuna roll.

Mayonnaise has eclipsed ketchup as the top-selling condiment in the U.S., reports Quartz. And it wasn't a close match — more like the Boston Red Sox against your local Little League team.
Americans eat $2 billion worth of mayonnaise each year, and only $800 million in ketchup, according to data from Euromonitor. (Mustard is the real underdog, coming in at about $450 million — not to mention mustard consumption has been on the decline since 2009.)
Why? Quartz cites growing popularity of mayo-laden sandwiches, tuna salad and spicy tuna rolls, and a surge of health-conscious Americans buying low-fat mayonnaise — although, may we point out, that ketchup (while high in sugar) has always been low-fat.
Obviously, Bruce Willis' contract killer character in The Whole Nine Yards is flying into a fit of rage at this news. His anti-mayo rants in the movie are pretty epic, especially in the second video below (fast forward to about 1:10). Meanwhile, the whole city of Chicago — where putting ketchup on a hot dog is akin to theft, murder or something worse — is rejoicing.
Personally, we pump practically an entire bottle of ketchup onto our omelet at Sunday brunch. And don't get us started on fries. But what do you think?
Tell Us: Are you team ketchup, mayo or mustard?