Mario Batali Dishes on Celebrities in New Online Series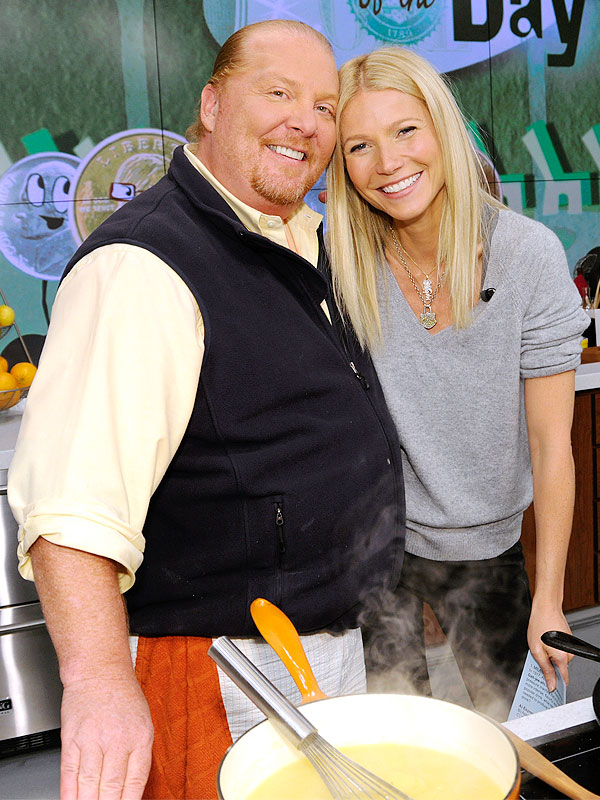 Donna Svennevik/ABC via Getty
The Chew's Mario Batali has something new on the menu: an online celebrity-interview series on Medium, a new public forum to share ideas and stories.

The twice-monthly "The Batali Inquisition" features the orange-Croc-loving chef lobbing food and lifestyle questions at celebs, who open up with honest, personal replies.
One of his first interviews: pal Gwyneth Paltrow, his onetime costar on PBS cooking show Spain: On the Road Again.
When Batali asked the notoriously strict eater to describe her perfect meal, the actress told him, "Fried clams, a wedge of blue cheese, oysters, and a lobster roll and french fries with my family and best friends in Amagansett, New York." In food terms, she described herself as "a dozen Kumamoto oysters with very spicy cocktail sauce."
The actress and fellow cookbook author also admitted she identifies with Katharine Hepburn because "she did things very much her own way."
Batali's first guest, R.E.M.'s Michael Stipe, also tossed out some revealing bits, like referring to himself as "a really good furniture wiper and a relentless housekeeper." We can't wait to see who's up next.
—Nancy Mattia