This 'Kid A' Menu Puts Everything in Its Right Place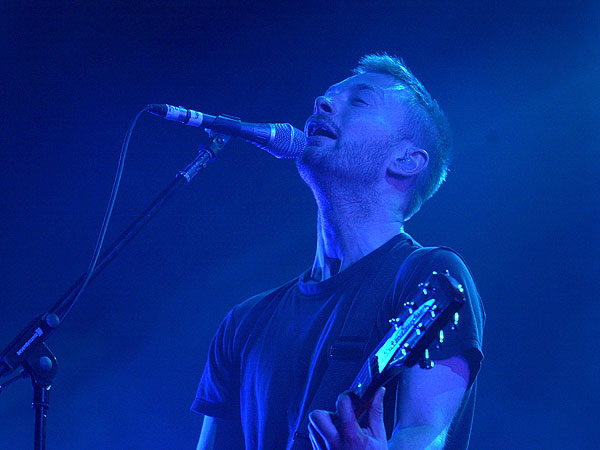 Hayley Madden/Redferns/Getty
You don't so much listen to Kid A, Radiohead's critically acclaimed 2000 album, as absorb its pulsating beats, squiggly electronica tones and trembling vocals into your subconscious.

Simply put, it's a sensory experience, which is why Detroit chef Kyle Haney decided to honor it with an event on February 19 called "A Night with Kid A," which features a 10-course tasting menu with a dish that's inspired by each song. (We've seen this trend before: Remember the Beyoncé-obsessed chef from Brooklyn?)
Wine and cocktail pairings were chosen separately by Joseph Allerton, of Roast restaurant in Detroit. Allerton and Haney each listened to the album separately and didn't collaborate on their selections, though Haney says the food and drink will match up beautifully.
The chef used to study music and told the Huffington Post that he hears "textures and colors" in it, so he naturally connects it to food. "Especially Radiohead, they are very textural. They are a very visceral band," he said in the interview.
Haney, who told PEOPLE that he's currently on winter leave from his regular chef de cuisine job at the Detroit Golf Club, will be setting up a pop-up restaurant for the event at the Elizabeth Theatre. "I was really just looking for something to do, and for people to come away having had a cool experience," he says.
Since he first told a local food critic about his plans, the Kid A event has sold out and its story has gone viral, which Haney wasn't expecting. "I was thinking I'd get my family, friends, neighbors, and a few Detroit hipsters," he says.
But given the overwhelming response, he's already thinking about what's next. "We definitely want to do something like this again, and as for what kind of music, I think again it will have to be something really impressionistic," he says. (In a Facebook comment, Haney mentioned French composer Dubussy as a possibility.)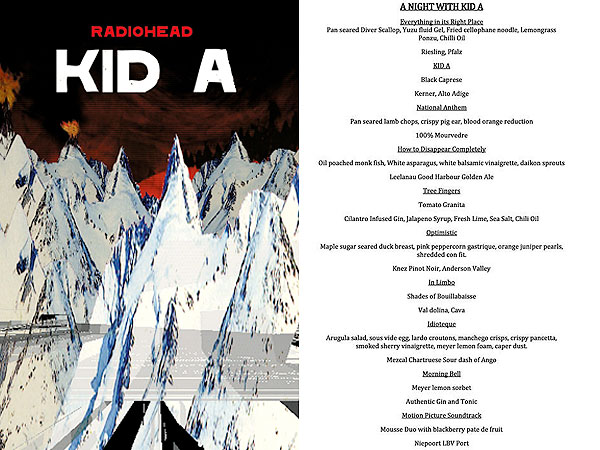 Courtesy Kyle Hanley
On the event's Facebook page, some critics have commented that charging $125 for a ticket to a dinner that includes meat doesn't mesh well with either Yorke's humanitarian reputation or his vegetarian lifestyle. But Haney says he was never trying to make money, and that once he accounts for food, drink, space rental fee and staff costs, he's basically breaking even.
As for the Brit band's enigmatic frontman, Haney thinks the whole thing would give him a chuckle. "I think Thom Yorke would appreciate an American chef serving pig ears for his song National Anthem," he says.
—Lexi Dwyer