Taylor Swift Also Spends Her Days Off Baking, So You Know Where to Find Us Next Weekend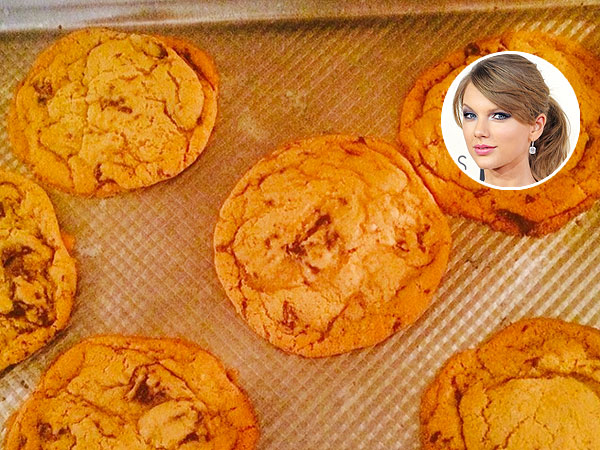 Courtesy Taylor Swift
We're pretty much just like Taylor Swift — except that she wins awards all the time and gets to publicly out all of the guys who broke her heart to the tune of her guitar.

But, really, she gets us. Case in point: When Swift has time to kill (which we assume is basically never), she heads to her kitchen to bake cookies, because … wait, do you need a reason? That's the best break ever, no?
"Days off are for……" she teased Sunday on Instagram, sharing a picture of her sugary creations. Say no more, Taylor. We get you.
The avid baker (and shameless sweet tooth-junkie) regularly shares photos from her homemade endeavors, whether she's whipping up chocolatey-minty treats with Kelly Osbourne or showing off some Christmas essentials with Hailee Steinfeld.
It truly was a well-deserved break for Swift, who spent Valentine's Day in the studio recording music. We'd like to see a song about cookies on her next album, except we don't think she'll be breaking up with dessert any time soon.
—Alison Schwartz
WATCH: Taylor Swift's OMG Face — Over, And Over, And Over …