The Countdown to National Margarita Day Is On!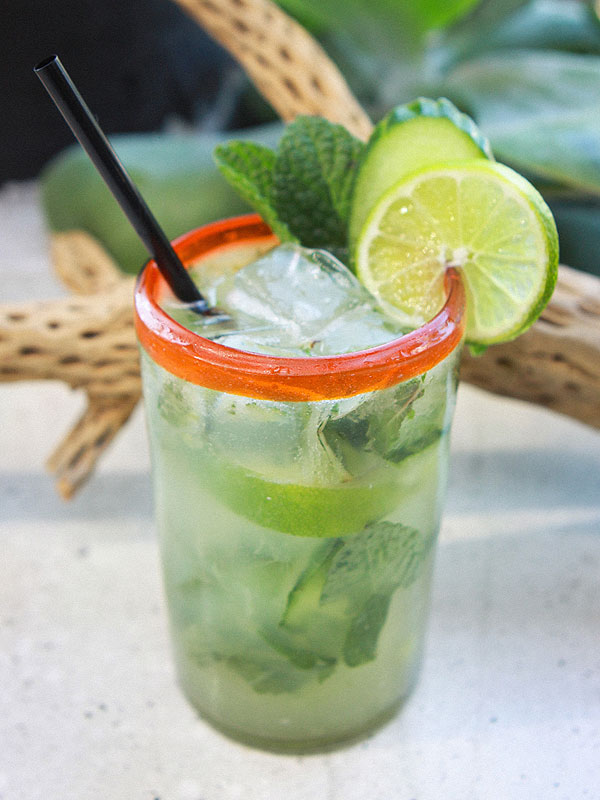 Tortilla Republic
We know, it's a bummer to see another long holiday weekend end. (Oh, George Washington, we hardly celebrated ye.) But, chin up, because there is a far more exciting holiday coming up that is sure to lift your spirits — literally: National Margarita Day.

On Feb. 22 — or, in our case, every day leading up to the big day — you can sip like a star with specialty cocktails by mixologists from Tortilla Republic, Chaya Brasserie and Tart, three of L.A.'s popular eateries.
Mixologists at Tortilla Republic, which has been home to celebrity guests ranging from Charlize Theron to Chloe Grace Moretz, recommend their cucumber lavender margarita. It tastes sweet, tart and refreshing all at the same time.
Cucumber Lavender Margarita
Makes 1
2 oz. tequila
2-3 cucumber slices, muddled (plus more for garnish)
1½ oz. freshly squeezed lime juice, plus lime slice for garnish
¾ oz. lavender-infused simple syrup (soak 4-5 sprigs of lavender in simple syrup for up to 3 days)
Mint leaves, for garnish
Mix ingredients in a shaker, and pour into an ice-filled glass. Garnish with cucumber, lime, mint, and fresh lavender blossoms.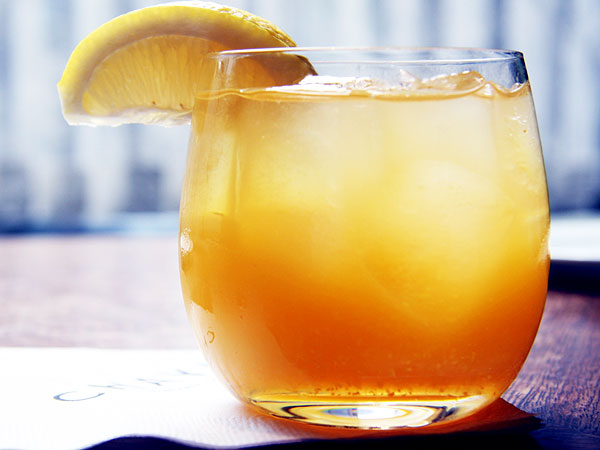 Courtesy CHAYA Restaurants
The 25-year resident bartender at Chaya Brasserie Beverly Hills recommends what the eatery calls its spicy margarita ($7). The trendy spot is a favorite of many A-listers, including Ellen DeGeneres, Katie Holmes and Zac Efron.
Spicy Margarita
Makes 1
2 oz. jalapeno-infused tequila (soak jalapenos in the tequila for 6-8 hours for the perfect punch!)
1 oz. agave nectar
1 oz. prickly pear puree
1 oz. fresh lime juice
¾ oz. triple sec
In a mixing glass, combine tequila, agave, prickly pear puree and lime. Shake and add the triple sec. Add ice and shake again. Strain over fresh ice into a rocks glass. Garnish with a lemon wedge.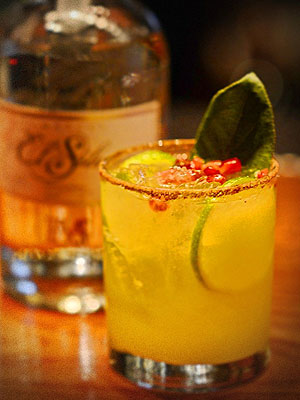 Mezcal El Silencio
Tart restaurant, located across from The Grove in L.A., is home to a spicy, passion fruit-flavored Hearts & Tarts margarita made with Mezcal El Silencio by mixologist Marcos Tello. Stars including Judd Apatow, Joel McHale and Jon Hamm are all fans of the eatery.
Hearts & Tarts Margarita
Makes 1
1 jalapeño slice
1½ oz. mezcal
¾ oz. passion fruit syrup
¾ oz. orange curaçao
¾ oz. fresh lime juice
½ tsp. salt
½ tsp. cayenne pepper
pomegranate seeds, for optional garnish
1. In a mixing glass with a muddler, press a jalapeño slice. Add rest of ingredients, add ice and shake.
2. Dampen the rim of a rocks glass with a lime segment, and dip the rim into into a mixture of salt and cayenne pepper. Add ice, and strain drink into glass. Garnish with pomegranate seeds.
—Dahvi Shira