Her's Tea & Sympathy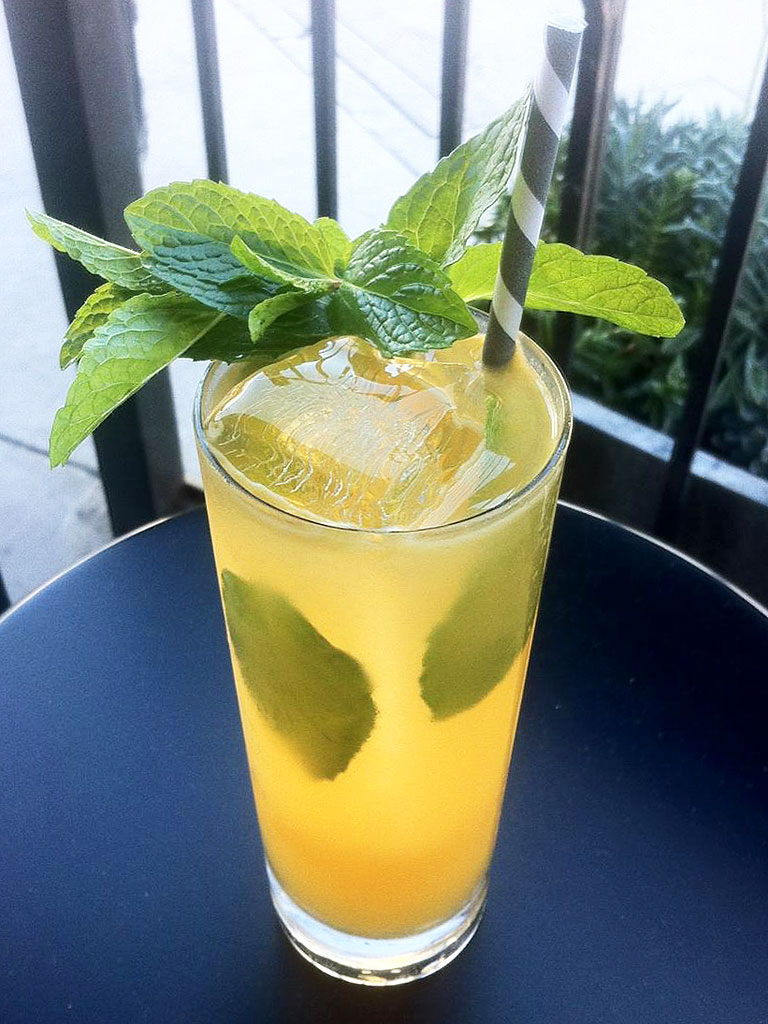 Courtesy ink.
Tea & Sympathy
Makes 1
6 mint leaves
1 oz. ginger syrup
1 oz. freshly squeezed lime juice
1½ oz. gin
¼ oz. gentian liqueur (recommended: Suze)
2 oz. jasmine green tea
Splash ginger beer
Mint leaf or ginger candy, for garnish
In a cocktail shaker, muddle mint leaves with ginger syrup and lime juice. Add gin, gentian liqueur, green tea and 4-5 ice cubes; shake for 25 seconds. Strain into a highball glass filled with ice and top with ginger beer. Garnish with mint or ginger candy, if desired.