Jessica Biel Is Opening a Restaurant — and We Want One of Everything on the Menu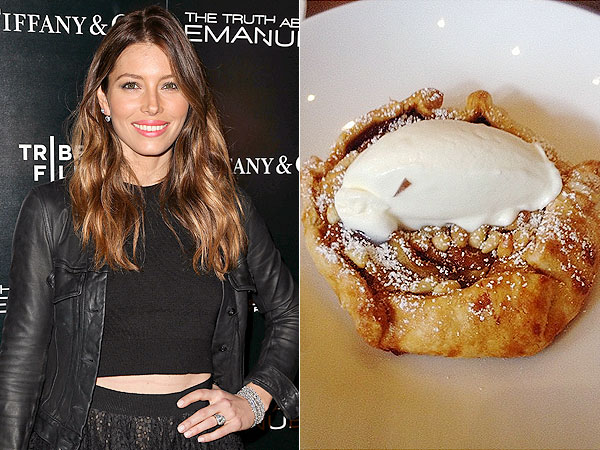 Imeh Akpanudosen/Getty; Courtesy Au Fudge
Little members only?

Jessica Biel is turning entrepreneur and opening a family-friendly restaurant in Santa Monica, Calif., called Au Fudge. Dubbed a "Soho House for kids" by The New York Post's Page Six, "it would be a place where A-listers would feel comfortable bringing their kids to dine and take part in cooking activities," a source told the newspaper.
The concept isn't just pie in the sky. On Tuesday, Biel posted an enticing-looking foursome of goodies (we spy lemon bars!) with the caption, "Things are getting delicious at our @aufudge tasting! @EsteeStanley & I can't wait to share these with you… We promise to share. #AuFudge."
Celebrity stye guru Stanley, a longtime collaborator and friend of Biel and her husband Justin Timberlake, also took to Instagram to share pics of potential Au Fudge sweets, including mini apple pie, chocolate-dipped macaroons, and even Biel sampling a cookie. "Cant wait to open and feed you all!!!," Stanley writes.
It looks like Au Fudge may be opening its doors soon. Should Blue Ivy and North West clear their social calendars in anticipation? And is Biel, who has admitted to being a bit of an amateur baker, prepared for what happens when a gaggle of star kids have a sugar rush all at once?
VIDEO: The Inside Scoop on Jessica Biel's New Restaurant
—Brooke Showell