PHOTOS: Celeb Chefs Party Hearty at the South Beach Wine & Food Festival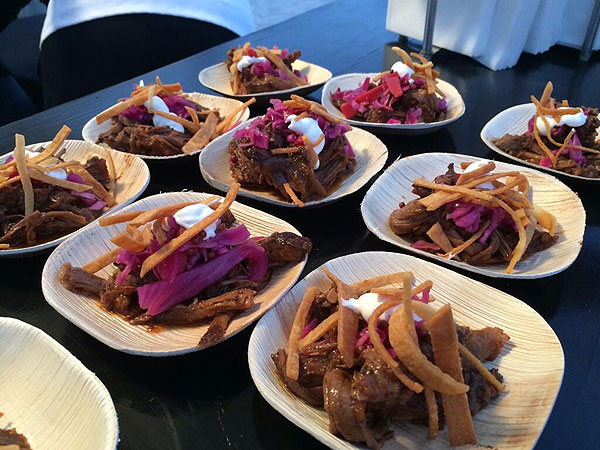 Courtesy Marc Murphy
We had a blast in the Miami sun at the South Beach Wine & Food Festival this past weekend — and so did all of our favorite chefs!

Celebrity chefs from Rachael Ray to Anthony Bourdain weren't shy about posting their festival highlights to Twitter and Instagram, giving us an inside glimpse at their work and play.
Some of our favorite photos? Chef Marc Murphy's drool-worthy ancho-braised short ribs (above), Rick Bayless grilling carne asada for a 1,000-person beach party and Food Network host Giada De Laurentiis making a million mini meatballs!
And when they weren't cooking, chefs were enjoying plates of stone crab, ceviche by the pool and Bloody Marys at brunch. It's a wonder anyone got on a plane and left! Check out some of the weekend highlights:
—Rosa Heyman