Cooking with the Stars: This 4-Ingredient Pasta Is Worth Every Calorie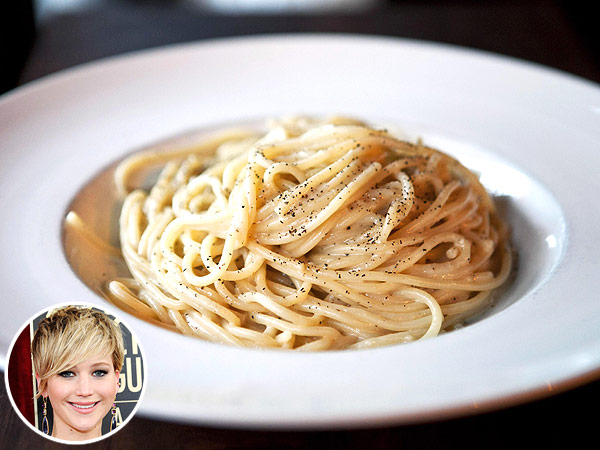 Anne Wermiel/NY Post; Inset: Kevork Djansezian/Getty
One pasta, four Oscar nominees.

On Sunday night, Jennifer Lawrence, Jared Leto, Matthew McConaughey and Leonardo DiCaprio may be enjoying fancy black truffle mac 'n' cheese at the Governors Ball — but outside of Hollywood, they've all forked into dish that's decidedly less glamorous: the simple, comforting spaghetti from N.Y.C. restaurant Antica Pesa.
Called cacio e pepe (Italian for cheese and pepper), the dish is a classic Roman pasta made with just those two ingredients and noodles. (The restaurant prepared a special version with vegan cheese for Leto, owner Francesco Panella says.) It's perfect for a quick weeknight meal or even an impromptu dinner party  because the two-step recipe cooks in 10 minutes, says Panella. (We swear, some actors' acceptance speeches go on longer than that!)
Because the dish is so simple, it's important to invest in the best ingredients possible. Think of the cheese and the pepper as the starring actors — and basically only actors — in a film; you want to cast the ones that will give Oscar-worthy performances.
Speaking of the Academy Awards, whip up the recipe below and you have a nice dish for your Oscars viewing party. For a larger crowd, double or triple the ingredient amounts, but still make it all in one batch: This is a dish that needs to be served immediately.
We can't think of an easier way to bring a little celebrity flavor to your spread.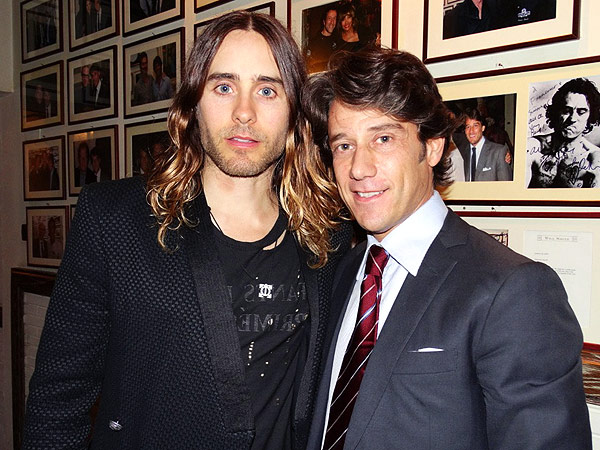 Courtesy Antica Pesa
Spaghetti Cacio e Pepe
Serves 2-4
1 pound thick spaghetti
1 cup pecorino cheese, grated
¾ cup parmigiano cheese, grated
1 tsp. ground black pepper
1. In a large pot of boiling, salted water, cook spaghetti until al dente, about 9 minutes. Reserve a cup of the water.
2. Place hot pasta in a large bowl, then add cheese and pepper. Stir the pasta, adding the hot water in small amounts until the cheese melts and becomes a creamy sauce. Serve immediately.