Leading Latte: See This Year's Oscar Nominees Recreated in Coffee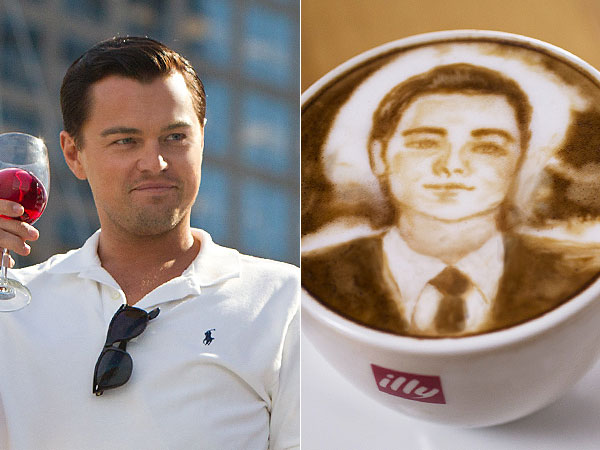 Erin Mulvehill
Want to grab coffee with Oscar nominees like Leonardo DiCaprio and Sandra Bullock? Then look no further.

Leading into this Sunday's Academy Awards, coffee artist Michael Breach has created replicas of this year's Best Picture nominees using everyone's favorite morning pick-me-up.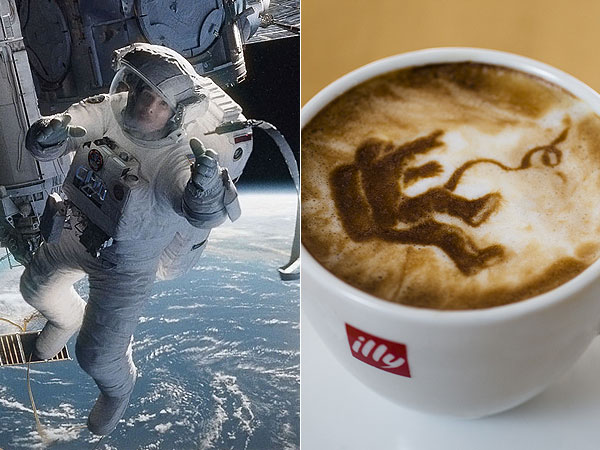 Inset: Warner Bros.; Erin Mulvehill
Made with just swirled espresso and frothy milk, Breach uses the tip of a bamboo skewer to "paint" each design, which often takes less than five minutes to complete. You wouldn't know it from looking at the finished mug: His recreations of Bullock floating away in her Gravity space suit, Matthew McConaughey in his Dallas Buyer's Club cowboy hat and Joaquin Phoenix looking love-struck in Her are full of tiny details. (The entire collection of coffee images will be released on Oscar Sunday.)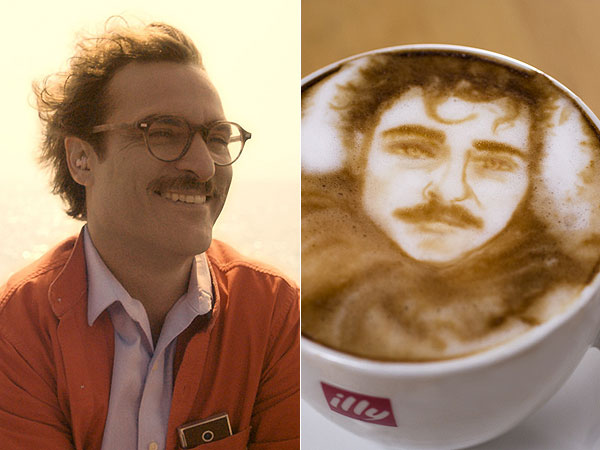 Inset: Warner Bros.; Erin Mulvehill
The cinema-meets-coffee project was hatched by java giants Illy, who have previously worked with artists such as Jeff Koons and Julian Schnabel. Breach, who began creating latte art when he was working late nights as a barista, feels his art is a representation of living in the moment, as the artwork disappears. "I like to make people laugh and have fun at the barista station where I work," he told Milk Made.
We'd have to agree, especially after sipping his Leonardo DiCappuccino.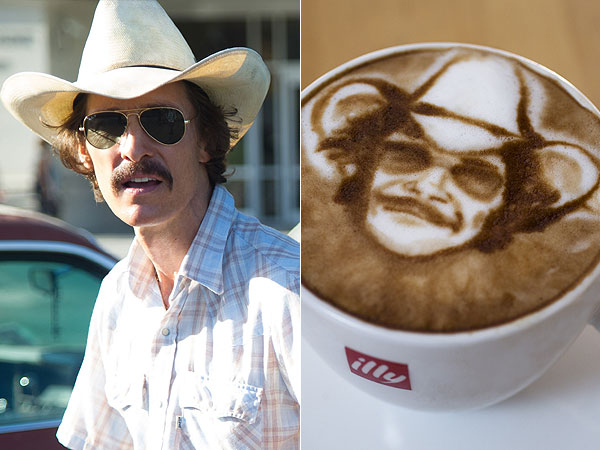 Inset: Focus Features.; Erin Mulvehill
—Becky Randel