Rachael Ray and Buddy Valastro Surprise 11-Year-Old Cupcake Baker with a New Kitchen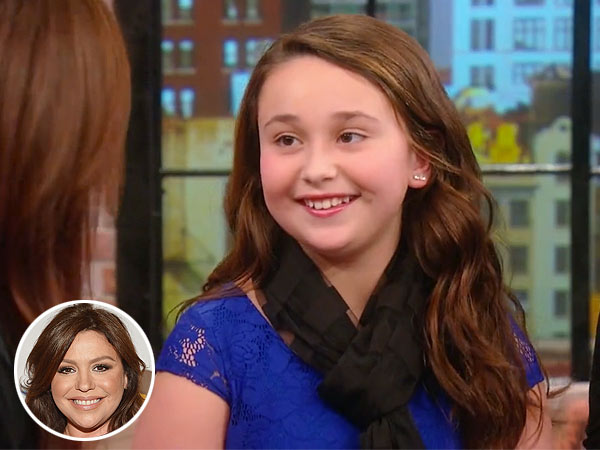 Inset: Mike Coppola/Getty
Chloe Stirling, 11, loves to bake cupcakes.

She loves it so much that she set up a business at home in Troy, Ill., two years ago, selling cupcakes to raise money to buy a car when she grows up. She also donates her sweets to cancer fundraisers.
"It makes me feel good when I bake, because it's just fun for me," she explains.
But her dreams were dashed when the local health department shut down her business, Hey Cupcake, because she didn't have an approved kitchen, KSDK reports.
On Thursday she came one step closer to restarting her cupcakery when Rachael Ray invited the preteen and her parents onto her Rachael Ray show.
They were joined by Stirling's hero, Cake Boss Buddy Valastro, and the pair told Stirling that she was being given a range of GE appliances including a fridge, stove, microwave and hood.
Then, the company that Stirling's dad works for, Spendler Plumbing, Heating and Cooling, told her they would construct a commercial-grade kitchen in the family's home, KSDK reports.
"Your story is an inspiration to me," Valastro told Chloe. "You gotta keep baking, you gotta follow your dreams, you gotta follow your heart. You gotta do what makes you happy in life."
—K.C. Blumm